Dear Friends,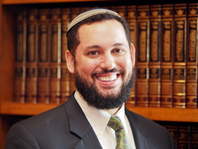 The coming days mark not only the end of the year 5775, but also denote the end of a shemitah seven-year cycle. In the Torah, the seventh year was not only a time to "let the lands lay fallow," but it was also when all personal debts were cancelled. This practice, known as shemitat kesafim, required that lenders refrain from demanding payments on their loans, and also that they not refuse lending money as the shemitah year approaches. This is one of the ways the Torah calls for a redistribution of wealth and welfare, sensitizing everyone to the needs of the larger community.
Centuries ago, the great sage Hillel recognized the economic and social challenges of shemitat kesafim. The reality was that many people refused to loan money before a shemitah year, assuming that they would never see their money again. Therefore, Hillel created a loophole called a "Prozbul" which served to transfer the loan-debt to a Jewish court. While personal loans are canceled in the shemitah year, this is not true of debts owed to the courts. Hillel's intent was for "everyone to win" - without violating the mitzvah, those with means had their loans secured, and the poor continued to receive support. The term "Prozbul" stands for "pruz buli ubuti," meaning, "a benefit to the rich and the poor."
Eventually, the Pruzbol fell out of practice, perhaps because, in the aftermath of Temple's destruction, the shemitah laws were no longer in Biblical force. However, today, shemitat kesafim is becoming more popular again - either by the actual cancelling of debts, or in the signing of a Pruzbol (I left some forms out in shul for this shabbat).
Years ago, I was introduced to a practice, instituted by Rabbi Allen Schwartz of a well known Manhattan synagogue, that he hoped would at least symbolically retain the value that shemitat kesafim was intending to communicate, if not inspire greater awareness of this mitzvah.
He suggests the following: "During Selichot services (since it is a time when Jews gather in shul towards the end of the shemitah year and it is not Shabbat or Yom Tov), pass around a dollar bill to everyone in shul. Each person should ceremoniously lend the dollar to his neighbor. After it has made its way around the shul, let the rabbi count down—"three, two, one." All the congregants should then joyously cry out "Tashmet!" (Release!), signifying that all are absolved of their one-dollar loans."

As 5775 begins to wind down, let us think about absolving others of their debts to us - whether financially, emotionally, or otherwise. Some debts are unspoken, and this is a great time for healthy communication and a chance to heal wounds and open new doors.
Shabbat Shalom! See you in shul (and at our Selichot Kumzitz!!),
Rabbi Uri
Special welcome to our newest community members, Aharon and Avigail Charnov, and little Dafna, who are moving into their new home on Sunday in Aspen Hill!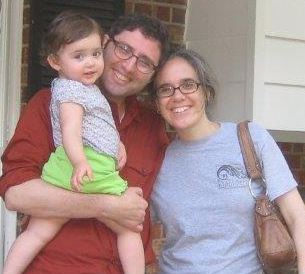 Also, a Mazel Tov to the Burman family for their move into their new home on Dowlais!
YOUTH PROGRAM UPDATE: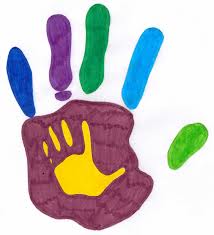 Our youth department is seeking donations of certain books, toys, crafts, and other supplies. Click here to view a detailed list.
Shabbat Children's Programs through October 10
9:15AM -

5th and 6th graders (and 7th graders who wish to) meet in Cafeteria.
9:30AM -

Tot room opens for supervised play (must be with a parent or designated adult)
10:15AM -

Groups begin for Tots, K-2nd grade, and 3rd-4th grade.
Until groups begin, children under 10 are to be supervised by their own parent. If you would like suggestions on how to include your children in the main sanctuary alongside you before

10:15

, email
me for connective and age-appropriate ideas.


Schedule is for Shabbat. Yom Tov schedule varies.
Register Your Children for RH & YK Babysitting - Price discount before

Sept 9

!
This Rosh Hashanah and Yom Kippur we will be offering babysitting during tefilot. During babysitting, there will be new educational programs, structured activities both inside and outside, shofar in the main sanctuary, shared kiddush time with the entire shul, and toys for the little ones that I'm keeping tucked away until then. Babysitting is offered for toddlers (must be walking) through age 11. Older children are expected to be in the main sanctuary or in one of the permitted areas (lounge, lobby, cafeteria).
I have hired lots of babysitters and checked their references. The Youth Committee has advised that there be 1 babysitter per 7-8 children, for the children's safety and enjoyment. To ensure that we have hired enough sitters, it is necessary to register your children for the babysitting programs! There are 5 sessions (RH Day 1, RH Day 2, Kol Nidre, YK Day, and Neilah).
If you register before

September 9
, each babysitting session will cost only $3 per child, with a maximum of $12 per family
per session
. If you register on or after
September 9
, each babysitting session will cost $5 per child, with a maximum of $20 per family,
per session.
Please use the following link to register your family for babysitting during the High Holidays! After filling in information about which kids will attend babysitting, you will find a yellow button linking you to paypal.
Best,
Carmiya Weinraub
Youth Director
Beth Joshua Congregation
Your feedback is appreciated! RSVP to this email.