Dear Friends,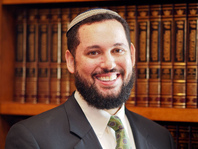 This Shabbat, the words of our past leaders ring loudly.
It was Moshe Rabbeinu, recorded in this week's parsha, who challenged God's wrath and exclaimed, "O God, God of the spirits of all flesh, shall one man sin, and You be angry with the entire assembly?"
And it was Elie Wiesel, who passed away last Shabbat, who testified, "No human race is superior; no religious faith is inferior. All collective judgments are wrong. Only racists make them."
Moshe's challenge to God, is a charge leveled at the killers who took the lives of 5 Dallas police officers last night. The victims were selfless servants involved in sacred service. Collective punishment is not the path for God's creatures. #BlueLivesMatter
Elie's challenge to humanity, is a charge leveled at the officers in Minnesota and Louisiana, and to all of us, about the dangers of racism that live today. While details are still emerging on these shootings, the Washington Post reporting has made clear that, "unarmed black men are seven times more likely than whites to die by police gunfire." #BlackLivesMatter
This Shabbat, we remember our fallen policeman, Michael Krohl, Brent Thompson and Patrick Zamarripa, and the two other officers who have not yet been named. We offer our prayers of comfort to their families, and the families of the 7 other wounded officers.
We also remember Alton Sterling, of Baton Rouge, LA, and Philando Castile, of Falcon Heights, Minnesota, who were both black men, shot and killed by white police officers. We offer our prayers of comfort to their families this Shabbat.
May we be blessed to live out the lessons of our teachers, ancient and contemporary, who remind us about the horrors of collective judgment and racism. #AllLivesMatter
Shabbat Shalom. See you in shul,
Rabbi Uri
YOUTH PROGRAM UPDATE: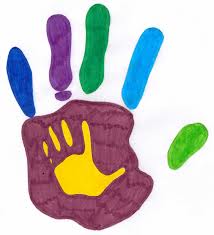 Shabbat Children's Programs
9:15AM

-
5th and 6th graders (and 7th graders who wish to) meet in the cafeteria.
9:30AM

-
Tot room opens for supervised play
10:15AM

-
Groups begin for Tots, K-2nd grade, and 3rd-4th grade.
10:20AM

- Gym time for 5th graders and up
11:00AM

- Gym time for K-4th grade
All children return to the main sanctuary to help lead tefilot at the end of Musaf.
There will also be childcare offered during the lunch lecture this Shabbat:
- 2-4 year olds babysitting in bandroom 12:30-1pm.
- 5+ in big gym 12:30-1pm.
- under 2 are welcome in bandroom w/ parent supervision.
Your feedback is appreciated! RSVP to this email.