Dear Friends,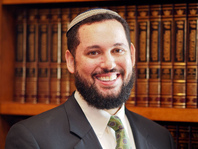 Yesterday, I attended Iftar at the Turkish Masjid in Greenbelt, MD, which is the largest Islamic complex in the Western Hemisphere. The mosque, and the surrounding buildings (15 in all), were funded by the Turkish government, and opened to the public last year. This is the second time that the community has commemorated Ramadan there, and I am told that they distributed over 10,000 free meals during last year's holy month.
I arrived with several other Rabbis, and their spouses, and our kosher catered falafel platters, as we met with our Islamic colleagues to break their fast at sunset. Our group shared a bond in that we had all participated in seminars through the Shalom Hartman Institute in Israel.
The Rabbis had all been fellows in the Rabbinic Leadership Initiative, which was a three year interdenominational cohort of North American Rabbis. My group had roughly 30 rabbis in it from around the country, representing a wide spectrum of Jewish beliefs, ideas, and politics. We studied together in Israel for a month each summer, for a week each winter, and through 60 hours of weekly video conferences each year. We learnt texts we had never seen before, ask new questions about texts we'd seen a thousand times, and grappled in Torah for insights into many of the issues faced by the modern State of Israel. It was an incredibly rich, eye-opening experience.
The Muslims around our Iftar meal, had all participated in the Muslim Leadership Initiative with the Hartman Institute, a slightly less ambitious program in terms of time commitment (1.5 years), but significantly more complicated in terms of the envelopes that were being pushed, and the controversial doors it opened. Their program was focused on shared stories of our traditions, shared religious struggles in our modern day communities, and unpacking the Israel-Palestinian narratives from new angles. I actually had the opportunity to address the MLI fellows last year, to talk about the Jewish community's response to the mikvah scandal in DC, which opened an all day seminar exploring how both the Jewish and Muslim communities struggle with scandal in the ranks of their orthodox clergy.
Our meal last night was punctuated at times by brief departures for Muslim prayer, berachot, and benching, but we got down to talking about the tragedy in Orlando, and about the language we use to frame our conversations on Islam and Judaism, terrorism, homosexuality, and faith. I felt blessed to share a meal with community leaders of two different faiths, who could have nuanced, thoughtful dialogue, about tough issues, and allow space to hear from one another.
One of the most touching moments in the evening, in my humble opinion, was when my wife shared a story about a public restroom break she took one time to adjust her head scarf. At the same moment, a Muslim woman with a hijab entered with the same purpose in mind. Dahlia spoke of the warm smile they exchanged, looking into the mirror together, as all the differences in the world slipped away.
Here's to open minds and open hearts, and a Shabbat to reflect on the language we use to shape even our most intense discourse.
Shabbat Shalom. See you in shul,
Rabbi Uri
YOUTH PROGRAM UPDATE: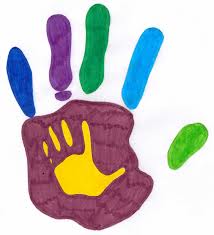 Shabbat Children's Programs
9:15AM

-
5th and 6th graders (and 7th graders who wish to) meet in the cafeteria.
9:30AM

-
Tot room opens for supervised play
10:15AM

-
Groups begin for Tots, K-2nd grade, and 3rd-4th grade.
10:20AM

- Gym time for 5th graders and up
11:00AM

- Gym time for K-4th grade
All children return to the main sanctuary to help lead tefilot at the end of Musaf.
Your feedback is appreciated! RSVP to this email.