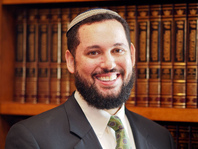 Dear Friends,
The Anti-Defamation League made news last week in reacting with opposition to the appointment of Stephen Bannon as senior advisor in the White House. The ADL should have also made headlines for their proactive advocacy, coming in the form of their inspirational Concert Against Hate, hosted at the Kennedy Center.
The annual concert, in its 22nd year, honors individuals who rise above hate. Hundreds of high school and college students from around the country are invited to attend as part of the ADL's outreach and education initiatives. I was particularly pleased to see a strong, religiously diverse cohort from New Orleans, led by a former congregant.
This year's ADL honorees included four loving heroes, including Adrianne Haslet-Davis, who was severely injured by the Boston Marathon bombing in 2013. A 32-year-old professional ballroom dancer, Adrienne's left leg was amputated below the knee because of her devastating injuries.
This year, Adrianne decided to go back to the Boston Marathon, a courageous step for her along her road to recovery. Miraculously, Adrianne completed the arduous 26.2 mile course, but was in considerable pain, having pushed herself on a prosthetic leg to her limit. Her friend offered comforting words to her, saying, "Just remember, what got you to the finish line, is nothing compared to what it took to get you to the starting line."
This Shabbat, we continue to read about the tests and travails of our forefather Avraham. Intrigued as they are by Avraham's triumphs, the commentaries are equally curious how Avraham made it to the starting line in the first place. Why was he chosen by God with the words Lech Lecha? The rabbis, in their interpretive genius, fill in the first 75 missing years of his life with the heroic deeds they assume must have shaped his destiny.
As we give thanks for all things, let us appreciate the many forgotten heroes of our lives, and the personal heroic achievements that are not given enough credit on our journey. For these are the moments that bring us to the starting line anew each day. Let us celebrate all the heroes that help us rise above hate, and see the world, as Avraham does, with righteousness in every place.
Happy Turkey. Shabbat Shalom.
See you in shul!
Rabbi Uri
Join me in Selma over JAN 13-15
Martin Luther King Jr. Weekend
Registration and program details are available here.
This trip is almost SOLD OUT!
YOUTH PROGRAM UPDATE: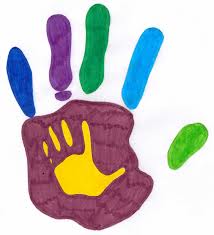 Shabbat Children's Programs
9:15AM

-
5/6 group will not meet this Shabbat.
9:30AM

-
Tot room opens for supervised play
10:15AM

-
Groups begin for Tots, K-2nd grade, and 3rd-4th grade.
10:20AM

- Gym time for 5th graders and up
11:00AM

- Gym time for K-4th grade
All children return to the main sanctuary to help lead tefilot at the end of Musaf.
Your feedback is appreciated! RSVP to this email.