Dear Friends,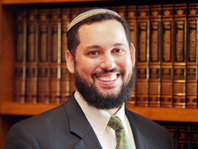 This week we read the famous words spoken to Avraham: "Lech lecha" – "Go for yourself." God had charged Avraham with a personal mission.
However, Rabbi Shlomo Carlebach notes that the very first thing that Avraham does in response to his own spiritual calling, was to turn around and bring someone with him. He grabs his family and all the souls he had connected with during those years.
More specifically, in the first verse after Avraham is called, it says that he brought his nephew Lot with him. Significantly, we understand Lot's descendants to be none other than Ruth, then King David, and ultimately the messianic redeemer.

The message we take from Avraham's instantaneous reaction is that you never know the impact you have when you open the spiritual door for someone else to follow. This was the teaching of Avraham and Sarah throughout their life, and their famous open tent policy of loving kindness.
This Shabbat, I am thinking of one of the great contemporary open-tent chessed giants of our time, as we remember the life of Rebbetzin Henny Machlis z"l, who passed away last Friday at the age of 58.
I have fond personal memories at the Machlis family table, where 50-100 people would gather for their open Shabbat meals each week. Sometimes the guests were non-Jews, or yeshiva students like me, or family members, or vagrants. It did not matter – all were welcome. And more than, as the Rebbetzin lovingly distributed enormous quantities of food, Rabbi Machlis would invite everyone (or at least one per table) to share a teaching with the room, "but no religion and no politics!" he would say. Those were some of the most memorable teachings ever! Still today, my wife and I invite our guests to share a teaching at our Shabbat table. I too encourage "no politics and no religion," but simply reflections on life lessons learned from everyday encounters of the week.
May we all be blessed to open our home, and our lives, to the people – and their teachings – around us, and be enriched by their stories. And may the holy soul of Henny Machlis z"l be bound up in the bond of eternal life.
Visit http://www.machlis.org/ to learn more about the holy work of the Machlis family.
Shabbat Shalom. See you in shul,
Rabbi Uri
P.S. There are still a few more days to complete our congregational survey, providing meaningful feedback about your experience at Beth Joshua over the chagim, and other more general feedback. The survey is linked here.
YOUTH PROGRAM UPDATE:

Special Junior Youth Leader's Appreciation Kiddush this Shabbat with Carmiya in the Cheryl Stern Lounge.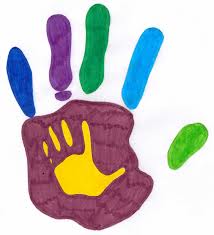 Shabbat Children's Programs
9:15AM -

5th and 6th graders (and 7th graders who wish to) meet in back of cafeteria.
9:30AM -

Tot room opens for supervised play
10:15AM -

Groups begin for Tots, K-2nd grade, and 3rd-4th grade.
This

Sunday Oct 25th

is our opening

Sunday

Funday for kids ages 6+ and their parents!
Meet outside the Safeway on Bauer & Norbeck at
4:30PM
for a
Hekhsher Scavenger Hunt
, followed by a treat at
Menchies
. Monthly
Sunday
Funday programs aim to unite parents and children in experiential Jewish learning. This is not a drop off program. Thanks to Sara Logan, Jeffrey Cohen, and Binyomin Logan for their assistance in preparing this event.
SAVE THE DATE: November 22's activity is a cooking class!

Sunday Family Fundays are designed to bring older children and parents together for connective and educational programming, while also building connections between families.
Your feedback is appreciated! RSVP to this email.