Dear Friends,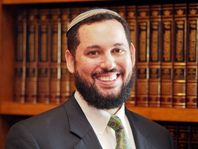 The Reverend Dr. Martin Luther King Jr. once thought of himself as a modern day Moses, at least in regards to the closing moments of Moshe's life. In the now famous 1968 speech delivered in Memphis, TN, hours before he was assassinated, Dr. King preached, "Well, I don't know what will happen now. We've got some difficult days ahead. But it really doesn't matter with me now, because I've been to the mountaintop. And I don't mind. Like anybody, I would like to live a long life. Longevity has its place. But I'm not concerned about that now. I just want to do God's will. And He's allowed me to go up to the mountain. And I've looked over. And I've seen the Promised Land. I may not get there with you. But I want you to know tonight, that we, as a people, will get to the Promised Land!"
(The text just doesn't do it justice. You can listen to his speech here. I wish we also had some audio files on Moshe - Charlton Heston just doesn't do it justice!)
Dr. King hoped to inspire his followers with the story of Moshe's life. It is in this week's Torah portion, that Moshe leads the Israelite nation out of Egypt on the way to the Promised Land. While we know that people reach their destination, Moshe himself is stopped short, and that is the point where our Torah ends. It is a literal cliffhanger, and it serves as a powerful spiritual and literary device, inviting the reader – the peoples of all generations, to pick up where the pen left off, and to fulfill our destiny.
Much in the same way, Dr. King wished for others to keep on marching on to fulfill a vision for a "Promised Land" that included freedom, justice, and equal rights for all.
This weekend, we celebrate our teacher Moshe, the greatest of all prophets, as well as Dr. King, a modern day prophet. As we cherish their teachings, we must wonder: Who are the prophets of today? What is the cliff that we still stand upon? What is the vision that remains unfulfilled? And what is our role in that promise?
As we read this week's parsha, and Moshe's final words to a stubborn Pharoah, we might also think of the immortal words of Dr. King, who wrote in his letter from the Birmingham jail in 1963, "Injustice anywhere is a threat to justice everywhere. We are caught in an inescapable network of mutuality, tied in a single garment of destiny. Whatever affects one directly, affects all indirectly."


Shabbat Shalom! See you in shul,
Rabbi Uri
YOUTH PROGRAM UPDATE: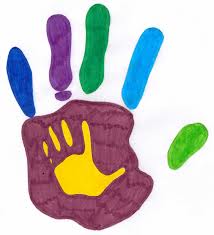 Shabbat Children's Programs
9:15AM

- 5th and 6th graders (and 7th graders who wish to) meet in back of cafeteria.
9:30AM

- Tot room opens for supervised play
10:15AM

- Groups begin for Tots, K-2nd grade, and 3rd-4th grade.
Your feedback is appreciated! RSVP to this email.