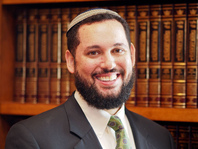 Dear Friends,
This past Sunday, in our commemoration of Tisha B'Av, our shul hosted a Beltway Vaad event, entitled, "Out of the Box." The program offered us the opportunity to hear from outside our community, including from Rabbi Haim Ovadia, the new Sephardic Rabbi of Magen David in Rockville, who spoke about the religious impulses among Sephardi poskim to exude a sensitive and inclusive tone in their halachik decisions. We also heard from an interdenominational panel of Rabbis (Reform, Conservative, Orthodox) about their own desires to cultivate a more open-minded, pluralistic community, albeit with appropriate limits for each of their communities.
The goal of the learning was to provide a response to the Talmudic dictum that the Second Holy Temple was destroyed because of "baseless hatred." The fact that well over 300 people came to listen, indicates that the opportunity to appreciate segments of our larger community is desired and valued.
In my opening remarks, I shared the disturbing fact that our program's promotional flyer was picked up on a particular website with the following caption added: "A response to Sinat Chinam (baseless hatred) by accepting all denominations?! Baseless hatred implies that some hatred has a basis."
That kind of thinking is what can easily translate into the radical theology and religious philosophy that invites, for example, a knifing attack on the Jerusalem Gay Pride Parade yesterday.
Our words are very powerful. We cannot fully lay the fault of any hate/terrorist attack simply on the actions of mentally imbalanced individuals if we condone the hateful rhetoric that makes the jump from word to deed all too easy for some.
One of the panelists at our Vaad program, Rabbi Adam Raskin, of the Conservative synagogue in Potomac, Har Shalom, offered this beautiful Midrashic teaching:
"Teach us, master, what blessing should be said upon seeing different kinds of people?...if you see a great mass of people, you say '
Baruch...Hacham haRazim
' (Blessed...Who is Wise regarding Secrets); just like their faces are not alike, similarly, their wills are not alike, rather each person has his own will… Know that it is so; when Moshe requested of God at the time of his death, saying 'Master of the Universe, each person's will is obvious and known before You - as you know that none of your children are alike. When I leave them, may it please You that if you choose to select a leader for them, choose one who can have patience/tolerance for each of them according to his own will.' How do we know this? From what we read in the matter: 'Let the Lord, the God of the spirits of ALL flesh...' (Midrash Tanchuma, Pinchas Ch. 10).


On this Shabbat Nachamu, m

ay we find comfort in each other's diverse arms.

Shabbat Shalom! See you in shul,
Rabbi Uri
YOUTH PROGRAM UPDATE: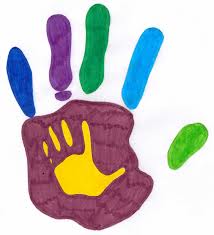 KIDS' KABBALAT TONIGHT AT 6:30PM!!
As you may know, we have been in the process of revamping our youth program. I am happy to report that the board has enthusiastically approved implementing the new program and that the initial phase of this effort is now complete. Please join me in welcoming our very own Carmiya Weinraub as our new Youth Director! Carmiya is developing a wonderful program that accommodates the full range of our youth, from our youngest toddlers to children who are age 11 and up, and that also allows for future growth and expansion as our Congregation grows. Our hope is for our new program to fully begin on August 29. Key to this effort will be the active participation of parents and other members of the Congregation. An important element of this will be the formation of a Youth Committee which will work closely with Carmiya to plan and implement the program. We are very fortunate to have such an experienced and talented individual to head up our Youth program and I feel extremely confident that she will continue to play an important role in the growth and development of our Congregation. You can reach Carmiya at ckasse@yahoo.com.
Dave Herschander
President
Beth Joshua Congregation
Your feedback is appreciated! RSVP to this email.