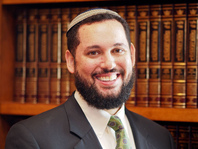 Dear Friends,
This weekend, our family will be visiting New Orleans, commemorating the Tenth Anniversary of Hurricane Katrina, and reconnecting with old friends.
The community is understandably ambivalent about yet another Katrina anniversary - it is hard to move on when you keep looking back. But of course, you cannot ignore the past either. The theme of my former synagogue's dinner on Sunday is "10 Years Forward," and will surely attempt to strike a healthy balance of old and new.
As we pack for our first return trip to the Big Easy, where we spent six formative years of our family life, I find myself reminiscing over many meaningful moments in the recovery and rebuilding of our community there.
At the dedication of our new synagogue in New Orleans on the 7th anniversary of Katrina, I spoke about a moving passage from the Book of Ezra (3:10), which describes the celebrations surrounding the construction of the Second Holy Temple in Jerusalem more than 2,500 years ago:
וְיִסְּדוּ הַבֹּנִים, אֶת-הֵיכַל יְהוָה; וַיַּעֲמִידוּ הַכֹּהֲנִים מְלֻבָּשִׁים בַּחֲצֹצְרוֹת, וְהַלְוִיִּם בְּנֵי-אָסָף בַּמְצִלְתַּיִם--לְהַלֵּל אֶת-יְהוָה, עַל-יְדֵי דָּוִיד מֶלֶךְ-יִשְׂרָאֵל.
"And when the builders laid the foundation of God's Sanctuary, the Kohanim came out in full apparel blowing trumpets. The Levites were dancing with their cymbals…"
But alongside the shouts of joy, were a different set of cries:
וְרַבִּים מֵהַכּהֲנִים וְהַלְוִיִּם וְרָאשֵׁי הָאָבוֹת הַזְּקֵנִים, אֲשֶׁר רָאוּ אֶת-הַבַּיִת הָרִאשׁוֹן בְּיָסְדוֹ--זֶה הַבַּיִת בְּעֵינֵיהֶם, בֹּכִים בְּקוֹל גָּדוֹל; וְרַבִּים בִּתְרוּעָה בְשִׂמְחָה, לְהָרִים קוֹל.
"And many of the priests and Levites and heads of fathers' houses, the elders that had seen the glory of the first house standing on its foundation, wept with a loud voice when this house was before their eyes."
As some celebrated the newness and were shouting with joy, others were reminiscent of the old, crying with sadness for what they no longer had.
The story in Sefer Ezra ends with a poignant line:
וְאֵין הָעָם, מַכִּירִים קוֹל תְּרוּעַת הַשִּׂמְחָה, לְקוֹל, בְּכִי הָעָם
"And you could not tell the difference between the shouts of joy and the cries of tears."
The people had become one. The tears of joy and sadness had mixed together to create a more wholesome and honest cry. The young could lean on their elders and listen to their memories, and the parents could lift up their children and celebrate their future.
This was the story of the second Beit HaMikdash. I think it also offers a prescription for a healthy New Orleans "10 Years Forward."
This week, we immerse ourselves in Elul, a month which I think relates very much to story in Ezra.
As the last month, Elul invites us to reflect on the past year, and consider the one to come. Personally, it is a month of mixed tears.
It is a time I recall what was lost, or under-achieved, in the past 12 months. I think about mistakes I've made and decisions I wish I could take back. These reflections bring tears of sadness and disconnection.
But Elul is also a time when I feel tremendous pride in all that was accomplished, and when I experience a surge in energy, propelling me forward into the potential of 5776. These ideas bring tears of hope and anticipation.
As we blast the shofar daily this Elul, I bless us with the strength to blend the tears of 5775 in healthy harmony. Together they form an honest expression of where we stand, and enable us to embrace the beautiful, messy newness that 5776 will bring... and 10 years forward.
Shabbat Shalom! See you in shul,
Rabbi Uri
YOUTH PROGRAM UPDATE: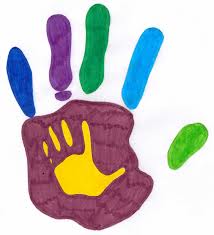 Our youth department is seeking donations of certain books, toys, crafts, and other supplies. Click here to view a detailed list.
8/22 Shabbat morning groups change:
Groups are from
10:30-11:30AM
for free play in the little gym, big gym, and kindergym. There will be no Tot Shabbat or other groups before then. The playroom and nursing room are available from
9:00am
until after kiddush. Thank you to Jackie Krisch for overseeing groups on 8/22!
New fall groups begin

August 29th

!
Thanks to countless volunteers for signing up to lead classes, oversee gym time, and babysit the kids!
Shabbat Morning Schedule
Groups meet weekly on Shabbat. Yom Tov schedules vary.
All groups include time in the main sanctuary in age-appropriate ways.
Groups include a snack at
10:30
.
Grade 5-6: Dunk n' Daven
Meets in Cafeteria, and includes davening in the main sanctuary.
11:00-11:35

Free play in big gym
Babies – PreSchoolers: Tot Shabbat
**Children must always be supervised by an adult.**
9:30am-10:15am

Playroom is open in Bandroom 1
10:15am - 11:00am

Tot Shabbat Program in Bandroom 1.
11:00am

- apx

11:45am

Freeplay in Kindergym or Playground
Kindergarten – 2nd grade
10:15am - 11:00am

in Bandroom 2
11:00am

- apx

11:35am

(end of Musaf) Freeplay in Little Gym (ages 5-8)
3rd – 4th grade
10:15am - 11:00am

in Library
11:00am

– apx

11:35am

(end of Musaf) Free play in Little Gym (ages 5-8)
11:00am

– apx

11:35

(end of Musaf) Free play in Big Gym (ages 9+)
Your feedback is appreciated! RSVP to this email.