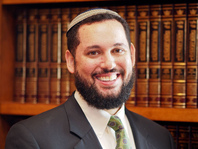 Dear Friends,
As a tribute to July 4th, I share with you a selection from magnificent piece of American history from Benjamin Franklin's "Apology for Printers."
He writes: "Being frequently censur'd and condemn'd by different Persons for printing Things which they say ought not to be printed, I have sometimes thought it might be necessary to make a standing Apology for my self, and publish it once a Year, to be read upon all Occasions of that Nature…
"I request all who are angry with me on the Account of printing things they don't like, calmly to consider these following Particulars:
1. That the Opinions of Men are almost as various as their Faces; an Observation general enough to become a common Proverb, So many Men so many Minds.
2. That the Business of Printing has chiefly to do with Men's Opinions; most things that are printed tending to promote some, or oppose others.
3. That hence arises the peculiar Unhappiness of that Business, which other Callings are no way liable to; they who follow Printing being scarce able to do any thing in their way of getting a Living, which shall not probably give Offence to some, and perhaps to many…
After making a few more points, Franklin ends his apology letter with a story of a donkey. (I challenge you to thematically connect this tale to this week's parsha and Bilaam's talking donkey!)
"A certain well-meaning man and his son were travelling towards a market town with an ass which they had to sell. The road was bad, and the old man therefore rode, but the son went afoot. The first passerby they met asked the father if he was not ashamed to ride by himself, and suffer the poor lad to wade along through the mire; this induced him to take up his son behind him. He had not travelled far, when he met others, who said, they are two unmerciful lubbers to get both on the back of that poor ass in such a deep road. Upon this the old man got off, and let his son ride alone. The next they met called the lad a graceless, rascally young jackanapes, to ride in that manner through the dirt, while his aged father trudged along on foot; and they said the old man was a fool for suffering it. He then bid his son come down, and walk with him, and they travelled on leading the ass by the halter, till they met another company, who called them a couple of senseless blockheads, for going both on foot in such a dirty way, when they had an empty ass with them, which they might ride upon. The old man could bear it no longer. 'My son,' said he, 'it grieves me much that we cannot please all these people. Let me throw the ass over the next bridge, and be no further troubled with him!'"
Franklin concludes his essay underscoring the absurdity of the old man's actions, and asserting the value of free press and individual thinking. He writes, "I consider the Variety of Humours among Men, and despair of pleasing every Body; yet I shall not therefore leave off Printing. I shall continue my Business. I shall not burn my Press and melt my Letters."
Let us say L'chaim to the value of "Shivim Panim liTorah" (there are 70 faces to the Torah) and to the idea that no one owns a monopoly on truth. Happy Fourth of July!
Shabbat Shalom! See you in shul,
Rabbi Uri
NOTE: This Sunday is the observed Fast Day of 17 of Tammuz. Click here for a link to a summary of laws for the Three Weeks.
Your feedback is appreciated! RSVP to this email.