Dear Friends,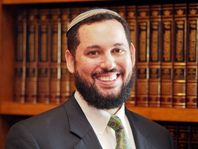 This past Sunday, I was with our two girls for the afternoon, and had to drop one of them at a birthday party in downtown Silver Spring. I parked the car in a lot, walked her over to the party, and walked out the door with my four-year-old Liat. We had two hours until pickup.
Instead of filling the time with errands or the 50 minute drive home and back, I turned to Liat and cautiously asked, "what do you want to do?"
She got all wide-eyed and replied, "I can do ANYTHING?!"
You know how there are those moments where it feels like the whole world freezes and you begin playing out in your mind a zillion possible scenarios of what might happen next, and by the time you think you've thought it through, only two and half second have ticked off the clock?!
Well, the amazing conclusion in that two and a half seconds was, "what could possible wrong?! After all, she's only four." So I said, "Yes. ANYTHING you want to do."
When I said those words, her face lit up like a chanukah menorah! Whatever would happen next, it was such a special feeling to give my daughter the gift of that moment. She was so excited, and promptly grabbed me by the hand and marched me into the first store next door. That was awkward, because it was a "Chik-Fil-A" fast food joint. But thankfully, she was just as uninterested as I was, and spun her heels, heading off to the next adventure.
We checked out the movie theater (the movies are all too scary, so we weren't going to watch any, but the escalators, elevators, snack counters, and movie posters were amazing!), a few shops, a few homeless people, some policewomen, the parking garage, a Christmas tree sculpture made out of silverware and dishes, Ben & Jerry's, and the outdoor ice skating rink. (After the third trip there on our loop, she decided she actually wanted to skate - her first time, which was a blast for about 15 back aching minutes and one terribly awkward Abba tumble.)
Liat didn't ask for much (except ice cream of course). She was basically content just being the boss and was deeply enjoying the wonderment of her unfamiliar surroundings.
I realized that while we often give our kids free play time, it is actually fairly well controlled, in known places, and enclosed by fences/walls. (In their rooms, in the playroom, in the backyard, at the park, at the pool, etc.) But here, I was giving Liat free reign (at least in her mind), to explore a new space without any inhibitions.
While I felt good about the gift of time and space I gave to Liat, mostly I was inspired by the gift I received in turn - to remember to create space for wonder in our world, even in the mundane landscape of downtown. It was Rabbi Abraham Joshua Heschel who said, "To be spiritual is to be amazed."
Thank you Liat for a special two hours.
Shabbat Shalom! See you in shul,
Rabbi Uri
YOUTH PROGRAM UPDATE: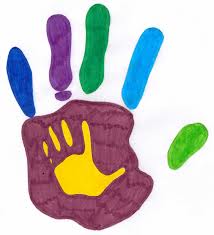 Shabbat Children's Programs
9:15AM -

5th and 6th graders (and 7th graders who wish to) meet in back of cafeteria.
9:30AM -

Tot room opens for supervised play
10:15AM -

Groups begin for Tots, K-2nd grade, and 3rd-4th grade.
December

Sunday

Funday

is THIS Sunday
Sunday

December 20
from
10am
-
12noon
.
We will be joining a local PJ Library & JFW event - The Challah Hootenanny - at the Jewish Federation on Executive Boulevard. Tickets to the event are $10 per family before 12/18 and $15 at the door. This event is aimed at 9 and under, but others are welcome! This is not a drop off event. For more information and to register:

Update about NEXT Week's Groups:
12/26 Shabbat Groups
Due to lower attendance expected for this Shabbat, and Carmiya's absence, groups will be amended.
There will be no tefilot or parsha lesson groups for older children this Shabbat.
9:30-10:15
Parents supervise their children playing in Bandroom 1
10:15-11:00
Michal Cepler leads Tot Shabbat
10:30-11:30
Carlos Landau oversees freeplay in the gym
11:00-11:45
Parents supervise children playing in Kindergym
Lily Landau has the necessary keys and will provide access to the kindergym and the gym equipment.
Your feedback is appreciated! RSVP to this email.