Dear Friends,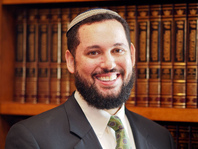 On the holiday of Sukkot, there is a special tradition to welcome guests, and specifically, the seven shepherds of Israel - Avraham, Yitzchak, Yaakov, Yosef, Moshe, Aharon, and King David. This custom is sourced in the Zohar: "When a person sits in the Sukkah, the Divine Presence spreads its wings over it from above and then Avraham, together with the other five righteous ones, dwell together with him. Rabbi Abba said... 'and King David with them.'"
The implication of the Zohar is that the Sukkah itself is an invitation to these holy guests to join in the holiday. However, the Zohar continues, and mentions the custom of Rav Hamnuna the Elder: "When he entered a sukkah, he used to stand at the door inside and say, "Let us invite the guests ... And he used to greet them, saying, "…Sit, most exalted guests, sit..."
A friend and colleague, Rabbi Ben Greenberg, suggests in article for Jewish Women International, that Rabbi Hamnuna's practice "teaches us a powerful lesson by transforming a passive event into an active one." Rav Hamnuna was not content to have an open Sukkah suitable for guests. Instead, he wanted to roll out the red carpet. It's the difference between an open door, and one with a sign that reads, "Come on in!"

This teaching cuts to the core of many personal and spiritual practices, and the challenge of bringing intentionality and warmth into all of our actions. Like the saying goes, "A smile can go a long way."
Shabbat Shalom & Chag Sameach!
See you in shul,
Rabbi Uri
***Donate here to our MACHZOR FUND to add more holy books for our growing congregation!
Join me in Selma over JAN 13-15
Martin Luther King Jr. Weekend
Registration and program details are available here.
Melton Adult Learning
Tuesday Nights Nov 15 - April 4 at Tikvat Israel. Co-taught by Rabbis Shull & Topolosky.
Join us for this comprehensive, text-based Jewish studies course developed by Hebrew University. Designed for all ages and religious backgrounds.
Register online here. Special $100 Early bird discount by Oct 31 with code: Core100.
YOUTH PROGRAM UPDATE: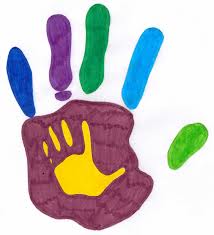 NFL on the Sukkah Wide-Screen
All the children are invited on Sunday morning for Hoshanah Rabbah davening at 8:15am. Hoshanot will be beaten on the floor at the conclusion of davening. Breakfast will be available in the Sukkah following minyan, and there will be a viewing of the Giants-Rams NFL game in London which begins at 9:30AM.
Simchat Torah Hakafot
All the children are invited to help lead the Hakafot dancing which begins at 7PM on Monday night, after the Torah Heroes Guessing Game. Hakafot will happen again on Simchat Torah morning, Tuesday, at approximately 9:50AM. A special present will be given out to all the children!
Shabbat Children's Programs
9:15AM

-
5th and 6th graders
(and 7th graders who wish to) meet in the cafeteria.
9:30AM

-
Tot room opens for supervised play
10:15AM

-
Groups begin for Tots, K-2nd grade, and 3rd-4th grade.
10:20AM

- Gym time for 5th graders and up
11:00AM

- Gym time for K-4th grade
All children return to the main sanctuary to help lead tefilot at the end of Musaf.
Your feedback is appreciated! RSVP to this email.