DAVENING UPDATE: Minyan tonight is at 6:35PM.
Dear Friends,
Our Sukkot joy was shattered yesterday by the heinous murder of Rabbi Eitam and Naama Henkin z"l at the hands of Arab terrorists who ambushed their car between the cities of Itamar and Elon Moreh. Their four children, Matan (9), Nitzan (7), Neta (4), and Itamar (4 months), were in the car, but were physically unharmed.
Our thoughts and prayers extend to their families this Shabbat.
As I watched images of the funeral in Yerushalyim this morning, I was in touch with dozens of Rabbis around the world, who have decided this Shabbat to teach some of the holy Torah found in Rav Eitam's writings.
In his book, "Lechem Yehiyeh L'achla," he shares a concern about creating unnecessary strictures in Jewish law, resulting in undue hardship and Chilul Hashem. For example, there have been recent demands for added stringencies relating to checking for bugs in food, that have all but made it clear that foods like strawberries, corn on the cob, broccoli, and figs, are no longer fit for consumption by pious Jews.
In the end of his sefer's introduction, Rav Eitam critiques this approach, saying, "chumra hamevi lidei kulah" - "too many stringencies [ultimately] leads to leniency."
The title of Rav Eitam's book, "Lechem Yehiyeh L'achla," is a play on the verse in Genesis 9:3, "Every moving thing that lives shall be food for you. And as I gave you the green plants, I give you everything." His message is that Judaism should be seen as a religion of love - of God's permissive stance to gift us the bounty and beauty of His world.
Rav Eitam's Torah, no doubt strengthened by his holy wife Naama, is a gift itself, and a reminder that we should seek joy and pleasure in our world. His Torah is about building a culture of living. And it stands in stark contrast to those that wish to bring death into the world.
It must also be mentioned, that our country here is reeling yet again from another school shooting, this time in Oregon, where nine people were killed yesterday, and many others wounded, by a gunman fueled by religious hatred.

May we seize upon the teachings of Rav Eitam z"l, which mirrors the Torah of Chag Sukkot, where we grab hold of nature's beauty in the Sukkah, and the Lulav and Etrog, and appreciate the bounty of life that has been gifted to us by our Creator.
May the memory of Rav Eitam and Naama Henkin z"l be for a blessing to us all, and may God watch over their holy children.
Shabbat Shalom. See you in shul,
Rabbi Uri
Don't miss our Hoshanah Rabbah hot breakfast catered by "The Omellete Man" after davening this Sunday, and an NFL game live from London on the big screen! If it's raining, this event will be moved from the shul sukkah to the Cheryl Stern Lounge adjacent to the school gym.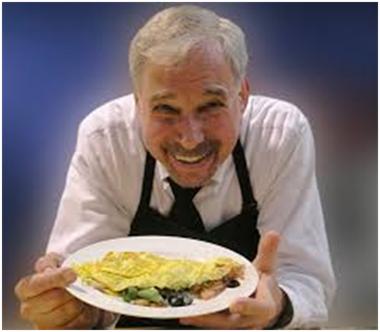 To allow some further reflection, I would like to share with you the derashot I delivered over Rosh Hashanah and Yom Kippur:
Rosh Hashanah Day 1 - "The Tale of Two Brains"
Rosh Hashanah Day 2 - "The Busy Trap"
Yom Kippur - "How Do I Want to be Remembered?"
YOUTH PROGRAM UPDATE: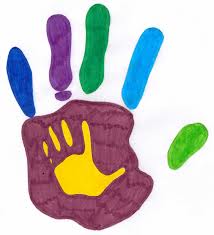 Shabbat Children's Programs
9:15AM -

5th and 6th graders (and 7th graders who wish to) meet in Rabbi Uri's office.
9:30AM -

Tot room opens for supervised play
10:15AM -

Groups begin for Tots, K-2nd grade, and 3rd-4th grade.
Simchat Torah Children's Programs
Monday, Oct 5
Coinciding with Mincha at 6:30PM, we will prepare children for our Guess the Torah Heroes game, being played with the adults after Mincha at approximately 6:50PM.
Following Maariv, there will be a family dinner for all at 7:30PM, and then Hakafot and Torah dancing!
Tuesday, Oct 6
Hakafot and Torah dancing start early at 9:45AM. There will also be a special children's aliyah - Kol HaNearim, at around 11:30AM.
Childcare will be available both mornings of Yom Tov from 9:45-11:45AM. The gym is not available due to scheduled maintenance.
Your feedback is appreciated! RSVP to this email.