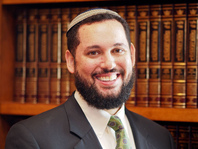 Dear Friends,
This past week, our family went camping at Greenbrier State Park (I highly recommend). While I wish I could say that our first impression had something to do with the smells or sounds of the woods, I must admit that the first thing we realized was that we had no cell-phone service!
Unplugged and unnerved. So goes the 21st century lament.
But surely our concern was justified?! After all, aside from the usual anxieties of being disconnected, we were also anticipating the return home of our son from sleep-away camp. He was flying home as an unaccompanied minor and we were nearly planning to go straight from the campground, at the end of our stay, to the airport to meet him. What if the camp or the airline needed to reach us?! What if there was a problem, and they needed some parental input or authorization to get him on board?!
The truth is, while these concerns certainly surfaced at times, mostly our family enjoyed the great outdoors, the campfires, the s'mores, the lake, and the wildlife. But we were certainly reminded of how dependent on others we were for everything to go smoothly in our absence.
In this week's parsha, the Israelite nation is also reminded about their dependency. One might have thought that a few years living in the barren wilderness would have taught the people how to become more independent and self-sufficient. But the message of our Torah is that the "wandering Jew" is taught just the opposite: they are instead dependent on God to survive.
A few days in the woods could certainly elevate one's machismo – that is if you survive the ghost stories, mosquitoes, ticks, and bears, oh my! But perhaps, the deeper takeaway is the reminder of our ultimate vulnerability, and our need for the other. In a world today, where smartphones provide the illusion of self-sufficiency (except when the WiFi is weak), the gift of camping was a needed reminder of how dependent we actually are – and how holy that is.

Shabbat Shalom! See you in shul,
Rabbi Uri
This Shabbat...
We pause to remember 16 year old, Shira Banki z"l, who was murdered by a fellow Jew in Jerusalem, and we continue to daven for the refuah shleimah of the five other victims of the stabbing attack.
We pause to daven for the refuah shleimah of three Israeli soldiers severely injured in a Palestinian car-ramming attack near Shiloh.
We pause to offer our condolences to the family of 18 month old, Ali Dawabsheh, who was murdered in an arson attack on the family home in the Arab village of Duma in the Shomron. Several other family members were also injured.
YOUTH PROGRAM UPDATE: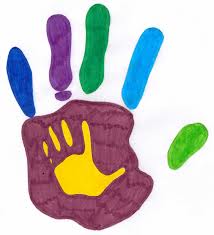 Our youth department is seeking donations of certain books, toys, crafts, and other supplies. Click here to view a detailed list.
As you may know, we have been in the process of revamping our youth program. I am happy to report that the board has enthusiastically approved implementing the new program and that the initial phase of this effort is now complete. Please join me in welcoming our very own Carmiya Weinraub as our new Youth Director! Carmiya is developing a wonderful program that accommodates the full range of our youth, from our youngest toddlers to children who are age 11 and up, and that also allows for future growth and expansion as our Congregation grows. Our hope is for our new program to fully begin on August 29. Key to this effort will be the active participation of parents and other members of the Congregation. An important element of this will be the formation of a Youth Committee which will work closely with Carmiya to plan and implement the program. We are very fortunate to have such an experienced and talented individual to head up our Youth program and I feel extremely confident that she will continue to play an important role in the growth and development of our Congregation. You can reach Carmiya at ckasse@yahoo.com.
Dave Herschander
President
Beth Joshua Congregation
Your feedback is appreciated! RSVP to this email.