Dear Friends,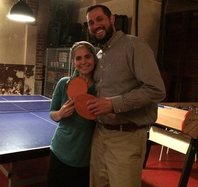 This past week, my wife posted a picture on Facebook that captured her winning ping pong game on our date night. She captioned it: "One sport I could play competitively with my husband!" It garnered a lot of "Likes!"
Aside from realizing that we need to get out a little more often, we enjoyed some alone time, and a little reading at the Politics and Prose Bookstore. Browsing through the titles, I came across a table of staff picks, including a little book that was a collection of four articles by Oliver Sacks entitled "Gratitude." It was published posthumously by his admirers just after his death this past Fall. The word "Gratitude" jumped out at me.
I was celebrating a night out with my wife. Grateful for her. Grateful for her presence, wisdom, love, and talents. (Including ping pong apparently!) Over dinner, we had spent some time thinking about words of gratitude that we hope to share next Sunday at Yeshivat Chovevei Torah Rabbinical School's Gala Dinner. As honorees, we feel blessed to have this opportunity to express our deep hakarat hatov, our gratitude, to the rabbinical school and to the entire Chovevei family.
This week, we celebrate Purim, and recognize that our Sages forever changed the calendar by instituting a new, non-Biblical holiday out of a sense of gratitude for our salvation. But it is important to note that Purim is about more than just feeling appreciation; we are expected to translate our gratitude into action.
The Talmud in Shabbat 34a, notes that after Yaakov survived a wrestling match with an Angel, the Torah writes that "he came away whole to the city of Shechem" and "camped in front of the city" (Genesis 33:18). By means of a word play (Va-Yichen), this is interpreted to mean that "he was gracious to the city" and helped to build their economy, complete with market places and bathhouses. In the words of Rabbi Shimon bar Yochai, Yaakov seemed to exclaim, "Behold, a miracle has happened to me! I will now go and fix (make a tikkun) for something!"
A colleague and friend, Rabbi Dan Smokler describes Yaakov's response as an example of what he calls "Radical Gratitude" and connects it to the mitzvot of Purim. He writes, "Jacob fully realizes God's providence in his life when he takes responsibility for the well being of others. To commemorate the great miracle of Purim, Mordechai and Esther instituted several practices, including the reading of the Megillah. But they also followed Yaakov's lead and insisted that Purim be celebrated by giving gifts of money and food to the poor (Esther 9:21). The full recognition of Gods care for us comes when we care for others."
I bless us to honor life with Radical Gratitude, creating space in our hearts (and our calendars!) to appreciate our partners, families, communities, and the One. But doing so in a way that also translates that gratitude into service of the other.
Shabbat Shalom! See you in shul,
Rabbi Uri
YOUTH PROGRAM UPDATE: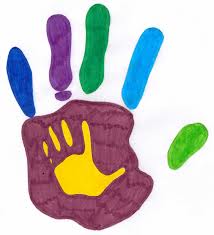 Shabbat Children's Programs
9:15AM

- 5th and 6th graders (and 7th graders who wish to) meet in the cafeteria.
9:30AM

- Tot room opens for supervised play
10:15AM

- Groups begin for Tots, K-2nd grade, and 3rd-4th grade.
SPECIAL THIS WEEK:
Children 5th grade and up
:
There will be supervised gym time available for you from 10:20-11 this week thanks to the Senior Class Shabbaton! The next early gym time will be on
April 2nd
.
Youth snacks are sponsored this week by the Burman family in honor of Ariel's birthday!


Sunday, April 17: "Kids Free" Cleaning Day
To ease your preparations for Pesach, we are offering a "Kids Free" Cleaning Day, where you are invited to drop off your children for a Sunday of childcare offered from 9:30AM-4:30PM which will include sports activities, bounce houses, and more!
Your feedback is appreciated! RSVP to this email.