Dear Friends,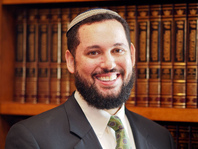 Three weeks ago, the "Pokemon Go" app was released, reviving an old Gameboy fad, and quickly became a worldwide sensation. At least two articles have recently emerged in the Jewish press wondering playfully, "Is this good for the Jews?!"
Rabbi Jeffrey Salkin writes that the phenomenon of "Pokemon Go" has been "a sweet societal diversion… in a summer punctuated by terror and mass death." Apparently, the new game has become so popular that there are now road signs in Florida stating "it is both unsafe and illegal to search for Pokemon while driving."
Ministry Matters, an online magazine, published a piece entitled, "What to do if your church is a hub for Pokemon Go." The essence of the article was, "if you can't beat 'em, join 'em." The author listed numerous ways houses of worship can seize on the opportunities presented to them by innocent Pokemon Go players showing up on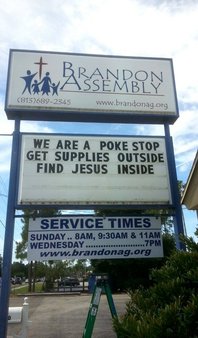 church premises looking to capture virtual characters or train at a virtual Pokemon Gym. (See the embedded picture here as one example!)
The New York Jewish Week also noted that Pokemon have been appearing in lots of Jewish places. This has resulted in varied responses. For example, officials at Auschwitz in Poland and the US Holocaust Memorial Museum have asked to be a Pokemon-free zone. But so far, the Chief Rabbinate hasn't put their foot down in Israel. Pokemon have been spotted at the Kotel and even in the President's office.
Rabbi Salkin suggests, paradoxically, that "the conversation about places where Pokemon should not go, is actually a conversation about the places where God should go."
As Shabbat draws near, and our technology is a given a rest, Rabbi Salkin's words have deep resonance for me... even though I still have no idea what Pokemon Go really is.
Each week, we are gifted the opportunity to slow down, stop creating, and seek out God in the real world. I bless us to find those sparks of holiness in the Pokemon-free zone of Shabbat.
Shabbat Shalom. See you in shul,
Rabbi Uri
***NEW CLASS***
Melton Adult Learning
Tuesday Nights Nov 15 - April 4 at Tikvat Israel. Co-taught by Rabbis Shull & Topolosky.
Join us for this comprehensive, text-based Jewish studies course developed by Hebrew University. Designed for all ages and religious backgrounds.
Register online here. Special $100 Early bird discount by Oct 31 with code: Core100.
YOUTH PROGRAM UPDATE: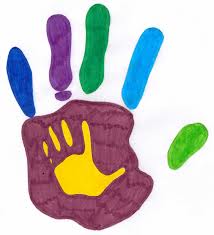 Shabbat Children's Programs
9:15AM

-
5th and 6th graders (and 7th graders who wish to) meet in the cafeteria.
9:30AM

-
Tot room opens for supervised play
10:15AM

-
Groups begin for Tots, K-2nd grade, and 3rd-4th grade.
10:20AM

- Gym time for 5th graders and up
11:00AM

- Gym time for K-4th grade
All children return to the main sanctuary to help lead tefilot at the end of Musaf.
Aug 14 - Tisha Bav Afternoon Childcare
The event sponsored by the Beltway Vaad from 2-4PM at Beth Joshua is free, and free childcare is available with your RSVP by

August 9

to office@bethjoshua.org.
Childcare will be $10 ($30 family max) at the door.
Your feedback is appreciated! RSVP to this email.