Dear Friends,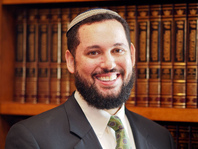 This week, we included the Yizkor prayers in our services for Shemini Atzeret. Yizkor, which literally means, "may He remember," is a sacred time where community members pause to remember our dearly departed.
Many of our prayerbooks include specialized Yizkor prayers for a parent, grandparent, spouse, sibling, or child, and there is a practice to call out the names of loved ones during the recitation of these prayers.
For the first time this year, I said my own Yizkor prayer. But not for any relatives that I knew. And not with any name in mind.
This Yizkor was for our son, whom Dahlia carried for 22 weeks in 2008, before his heart stopped beating for some unknown reason. He didn't yet have a name. And I never thought to include him in Yizkor, until now.
This year was different for many reasons, but partly because he has been on my mind as next week, our community plans to gather for a special service entitled, "YIZKOR: An Evening to Remember Pregnancy Loss." I have been working with a team of interdenominational rabbis for the past three years to plan this annual gathering, which has welcomed individuals and couples who have experienced a loss, as well as supportive family members. This year, we will meet at Har Shalom in Potomac on Nov 1 at 7:30PM. All are welcome.
We read from the beginning of the Torah this Shabbat, and the blessing to humanity to "be fruitful and multiply." In light of the fact that 1 out of every 8 individuals in this country struggle with some element of fertility, I take comfort in the Torah's choice of language about this charge to have children. The text does not "command" (vayitzaveim) us to bear children, like we find with other mitzvot. Instead, it says that God "blessed" (vayivarech) us to have children. A subtle, but perhaps meaningful difference in language.
As Shabbat draws near, I offer a prayer of "Yizkor" - that we, as a community, create safe space to acknowledge the often unspoken pregnancy losses of so many families, and that God help us remember all these little, precious dreams that never came to be.
Shabbat Shalom.
See you in shul,
Rabbi Uri
Join me in Selma over JAN 13-15
Martin Luther King Jr. Weekend
Registration and program details are available here.
Melton Adult Learning
Tuesday Nights Nov 15 - April 4 at Tikvat Israel. Co-taught by Rabbis Shull & Topolosky.
Join us for this comprehensive, text-based Jewish studies course developed by Hebrew University. Designed for all ages and religious backgrounds.
Register online here. Special $100 Early bird discount by Oct 31 with code: Core100.
YOUTH PROGRAM UPDATE: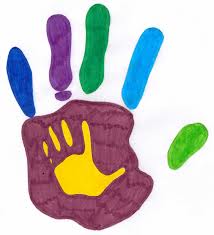 Winter Programming Begins!
Oct 30 - Family Minyan, ages 0-5.
Nov 6 - Family Sunday Funday, ages 6-10.
Nov 12 - Family Learning Night, grades 3-6.
Shabbat Children's Programs
9:15AM

-
5th and 6th graders
(and 7th graders who wish to) meet in the cafeteria.
9:30AM

-
Tot room opens for supervised play
10:15AM

-
Groups begin for Tots, K-2nd grade, and 3rd-4th grade.
10:20AM

- Gym time for 5th graders and up
11:00AM

- Gym time for K-4th grade
All children return to the main sanctuary to help lead tefilot at the end of Musaf.
Your feedback is appreciated! RSVP to this email.