Dear Friends,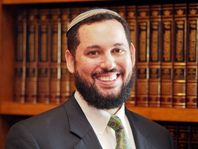 This Shabbat will mark the final day of the 11 months our shul member, Ida Perelmutor, has been saying Kaddish in memory and in honor of her mother, Betya Lerman z"l. Over the past year and a half, our congregation has been moved to hear the Kaddish recited by two women – Ida, and Ellie Katz Neumann, who is mourning the loss of her father, David Katz z"l.
Every Shabbat and Sunday, Ida and Ellie have been the rocks of our minyan. They are present before most everyone else, and have taken on the responsibility of their Kaddish with such genuine sincerity and devotion.
As I have responded to their prayers, I have literally felt their parents' presence fill our shul. These tefillot have indeed been a merit to their holy souls.
The Kotzker Rebbe is quoted as saying, "There is nothing so whole as a broken heart." For all of us who have opened our hearts and embraced Ellie and Ida in the year of mourning, we can certainly say that their intense Kaddish prayers have inspired us in our own davening.
Last year, the Orthodox spiritual leadership organization Beit Hillel in Israel issued a halachik ruling permitting women to say the Kaddish in shul, in shiva, or at a funeral, even if they are the only one saying the prayer. This question has been debated in halachik literature at least since the 17th century, with opinions on both sides, and even Beit Hillel acknowledged that in Israel it may be less comfortable for some shuls to have women saying Kaddish without another man saying it along with her. However, this has become a more accepted practice in America in recent decades, and notably, it is known that Rabbi Josef Soloveitchik permitted this in his shul in Boston. He also spoke of his grandfather's shul in Europe that permitted women to say Kaddish in a minyan, even if no man was reciting it along with her.
In the introduction to the book, Kaddish, Women's Voices (a beautiful compilation of essays written by women who describe their year of saying Kaddish), Barbara Ashkenas writes, "It is interesting to note that in the first edition of Rabbi Maurice Lamm's classic "purple book," The Jewish Way in Death and Mourning, written in 1969, he states that "he obligation to recite Kaddish is placed upon the son, not the daughter." Thirty years later, however, in the second edition of his book, Rabbi Lamm notes that "…today, reciting the Kaddish is open to all women who want to express their grief in this manner and speak to the Almighty of behalf of their beloved departed relatives… All Jewish people stand to benefit from a woman's holy resolve in saying Kaddish."
May we hear the voices of all our community members davening together this Shabbat, and may the Kaddish of Ida's 11th month of mourning rise higher and higher – a fitting merit to the elevation of her holy mother's soul.
See you in shul,
Rabbi Uri
P.S. The Sunday breakfast presentation on "Water Fountains and Shabbat" with local engineer extraordinaire Pesy Hollander, has been postponed to NEXT Sunday, Jan 17 at 9am.
YOUTH PROGRAM UPDATE: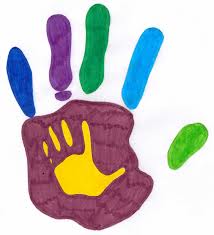 Shabbat Children's Programs
9:15AM

- 5th and 6th graders (and 7th graders who wish to) meet in back of cafeteria.
9:30AM

- Tot room opens for supervised play
10:15AM

- Groups begin for Tots, K-2nd grade, and 3rd-4th grade.
Your feedback is appreciated! RSVP to this email.