Dear Friends,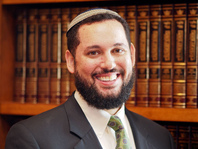 This past Wednesday afternoon, I found myself in a warehouse district in Columbia, MD at 9525 Berger Rd. I parked my car and watched as a number of other religious Jews climbed out of their cars and filed through a non-descript back door of one of the warehouses that had a sign "Babies 1st" hanging out front (soon to be "Comfort 1st" I'm told).
I followed suit, and walked up a staircase just inside the door. At the top landing, there was a makeshift synagogue, complete with a full wall of holy books, an Aron with a Torah, and well more than a minyan of men davening the Mincha service. I joined in and was pleasantly surprised at the slow, thoughtful pace of the davening in the middle of a busy workday.
I had come here to meet Nechemia Mond, who runs the warehouse and a furniture business here with a partner. I share with you about the Columbia Mincha minyan in case you are ever in that area at 1:50PM. But the real reason I wanted to write about this is because I came to meet with Nechemia to learn about the foundation he started called Yad Yehuda. The foundation is named after his brother Yehuda who died tragically all too young, and led Nechemia to collect tzedakah in his memory. That collection blossomed into an entire foundation which is one of the most important local tzedakah organizations supporting needy Jews in our community.
Yad Yehuda sponsors a number of projects (visit www.yadyehuda.org to learn more), but is well known for its Tomchei Shabbat program and the free Capital Kosher Food Pantry. Both of these programs rely on community rabbis to recommend individuals and families that could use financial support to purchase kosher food. Among your holy giving this time of year, please consider this organization -- our own shul will be giving all our tzedakah raised during the months of Adar to Yad Yehuda. (FYI: They are collecting Matanot La'evyonim on their website until 3PM Purim day that will be distributed that day.)
As we prepare to welcome Shabbat, and read the second installment of parshiot dealing with the instructions for building the Mishkan, we are charged with building a sacred home where God's presence will dwell. Yet, I am reminded after my conversation with the incredibly accomplished and impressively humble Nechemia Mond, of the teaching God presents to Avraham way back at the beginning of our story. There, in Genesis 18, while God visits with Avraham after his circumcision, the Torah tells us that Avraham jumps from his place to greet strangers that have arrived from their desert travels. The Talmud teaches that this was not at all an affront to God. In fact, it was the perfect fulfillment of the ultimate Divine mandate, as it is written, "It is greater to greet the face of a stranger, than to greet the face of the Divine" (Talmud Shabbat 127b).
To truly build the "House of God" in our world, we must open our own homes, and more importantly, our hands and hearts to those in need.
Shabbat Shalom! See you in shul,
Rabbi Uri
YOUTH PROGRAM UPDATE: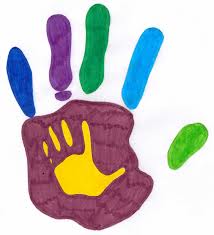 Shabbat Children's Programs
9:15AM

- 5th and 6th graders (and 7th graders who wish to) meet in the cafeteria.
9:30AM

- Tot room opens for supervised play
10:15AM

- Groups begin for Tots, K-2nd grade, and 3rd-4th grade.


Sunday Feb 28
10:30-12:00PM
Sunday Fun Day, ages 6+
Fair Trade Chocolate and Eco Kashrut
March 6 @ 10:00AM
Family Minyan
Family Minyan is where mommies and daddies (or grandparents!) can join with their little ones (geared to ages 0-5) in shul with Rabbi Uri and Rebbetzin Dahlia. The Family minyan is a monthly, 40-minute, musical, engaging prayer service geared to children. A bagel brunch and kid activity will follow.
Save the next dates for Family Minyan
.
Sponsors are welcome - celebrate a family simcha with us!
Your feedback is appreciated! RSVP to this email.