**This week, Friday davening begins at 6:45PM.**
Dear Friends,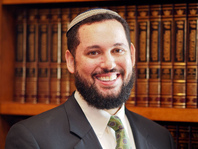 On Sunday night, I was returning from a wedding I officiated in New York on a southbound Amtrak train at 10PM. Just north of Elisabeth, NJ, our train was stopped due to "service work on the tracks." More than two hours later, after an "emergency" was announced, and we were asked to depart the train, we discovered that a backpack filled with homemade pipe bombs had been discovered by the train tracks.
The next couple of hours were filled with confusion, as hundreds of passengers unloaded off trains, and given little to no direction. Finally, around 2AM, I had a bus ticket booked for the morning, and I found a hotel with vacancies. When the hotel clerk handed me a complimentary toothbrush and toothpaste, I must have mumbled something about it being so late, because he said, "Hey man, your life is worth more than your convenience." Indeed.
The police have now arrested and charged a man for planting the bomb (and several other explosives in NJ & NY). As it turns out, he allegedly placed the backpack with explosives in a garbage can outside a restaurant in Elisabeth, NJ. Shortly after, two men found the backpack, and took it thinking it would be valuable to them. As they walked on, they discovered wires coming out of it, and ditched it by a train station trestle out of fear. To their credit, they called the police, who arrived just 50 minutes before my train was to reach that station. During the police attempt to inspect the backpack, their remote operated robot accidentally set off the bomb. Thankfully, no one was hurt. (The same cannot be said for the one of the devices that detonated in Manhattan, injuring over 25 people.)
The contrast of dancing at a wedding, where different families join together to celebrate new life, and a bomb threat that forced people to scatter in different directions in fear of their life, was quite stark.
Yet, at the wedding itself, we bring these contrasting experiences together when a glass is broken under the chuppah, followed by the exclamation of "Mazel Tov!" In the very moment that we cherish the joy of marriage, we acknowledge that there still exist threats to the total happiness we seek. As the symbol of that happiness, the groom stomps on the broken shards, as if in a prayer of affirmation, that he and his beloved can stomp out threatening darkness with their joyous light.
With gratitude to Hashem, to a terrific couple who made the trip worthwhile, and to a hotel clerk's perspective, I feel blessed for the holy reminders to cherish the joys of life.
Shabbat Shalom!
See you in shul,
Rabbi Uri
Join me in Selma over JAN 13-15
Martin Luther King Jr. Weekend
Registration and program details are available here.
***NEW CLASS***
Melton Adult Learning
Tuesday Nights Nov 15 - April 4 at Tikvat Israel. Co-taught by Rabbis Shull & Topolosky.
Join us for this comprehensive, text-based Jewish studies course developed by Hebrew University. Designed for all ages and religious backgrounds.
Register online here. Special $100 Early bird discount by Oct 31 with code: Core100.
YOUTH PROGRAM UPDATE: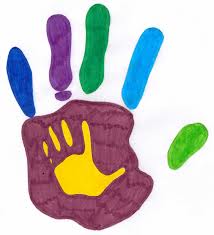 Shabbat Children's Programs
9:15AM

-
5th and 6th graders
(and 7th graders who wish to) meet in the cafeteria.
9:30AM

-
Tot room opens for supervised play
10:15AM

-
Groups begin for Tots, K-2nd grade, and 3rd-4th grade.
10:20AM

- Gym time for 5th graders and up
11:00AM

- Gym time for K-4th grade
All children return to the main sanctuary to help lead tefilot at the end of Musaf.
Your feedback is appreciated! RSVP to this email.