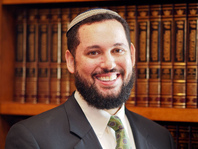 Dear Friends,
NOTE: Since the Jews of Shushan in the Purim story were not ready to celebrate victory until a day after others areas, today, residents of the walled, capital city of Shushan (!) mark Purim one day later. To honor those in Shushan, the Rabbis ruled that any walled city at the time of Joshua should also celebrate Purim one day later. This applies to Jerusalem and possibly a few other cities. I have fond memories of celebrating Purim in Yeshivat Sha'alvim on the 14th of Adar, and then traveling to Jerusalem to keep the holiday going for one more day…
Yesterday, a room full of holy souls braved the weather and gathered at our home as we sang and shared Torah deep into the night reveling in a seudah for Shushan Purim. One of our guests, an Israeli, questioned how appropriate it was to celebrate Shushan Purim. After all, she argued, this is a holiday reserved for only a few places – most notably in her eyes, for Jerusalem. If we wanted to have Shushan Purim, we should find our way to Israel. It was her gentle way of reminding me that I have the choice to make aliyah… (Of course, she said all this while partying at our Shushan Purim seudah!)
But I am an insistent Shushan Purim Jew. And believe me, it's not just because I got to skip tachanun today. I simply appreciate the opportunity that this day provides for me to connect to Yerushalyim, the holy city.
And indeed, today is a day we should be reaching out to our brothers and sisters in Jerusalem who are subjected once again to terror. Our thoughts are with those who were injured in the car-ramming attack, and with their families, as they recover from their pain, injury, and trauma.
As the Shushan Purim seudah continues, let us continue to see ourselves connected to the whole body of Israel, in good times and bad, and pray that together we can celebrate a Shabbat of peace.
Happy Shushan Purim and Shabbat Shalom from Aspen Hill!
See you in shul,
Rabbi Uri
(P.S. Remember to spring your clocks forward this Saturday night!)

The Beltway VAAD Inaugural Yom Iyun
This Sunday, March 8, 9:00AM

Your feedback is always appreciated! RSVP to this email.