Dear Friends,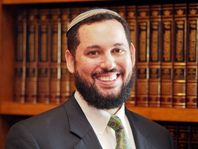 The Ishbitzer Rebbe, the early 19th c. Hasidic Rebbe, Rabbi Mordechia Yosef Leiner, also known as the Mei Shiloach, offers a beautiful teaching on this week's parsha that loosely relates to the snowstorm looming.
Describing the Israelite's approach into the Red Sea, the Psalmist writes, "The sea saw and fled" (Tehillim 104). Commenting on this verse, the Ishbitzer teaches that the Sea itself was inspired by the Israelites, and thought that if a nation of slaves is capable of changing its very nature to become a free people, it too would change its nature to honor their journey. Thereupon, the sea, naturally flowing, stood as a solid to allow the Israelites to pass.
This Shabbat, the water will be changing again. Moisture in the clouds will form into snowflakes, beautifully capturing each footprint on our path back and forth to shul. (Right??)
Our children will delight as it falls; helping some of us grumpy adults (who might be thinking about shoveling and driving conditions) also appreciate the wonder of snow. But the blizzard means a lot of change from the normal routine. Different types of clothing and footwear will be required, shoveling and de-icing will dominate our morning routine, and our schedules and programs will be altered.
Change is hard. But is also offers the opportunity for great lessons. Change happens often, and we would be wise to learn how to deal it. And change is often valued, like in this week's parsha, and we would be blessed to honor it.
Speaking of change, when we read the "Song of the Sea" in this morning's parsha, we will be reading it differently than other parts of the Torah. Firstly, it will chanted in slightly different notes. Secondly, it will be read responsively, inviting the congregation to "sing along" with the Torah reader. Click here for an example and a handout of how it will be read in our shul.
Shabbat Shalom! See you in shul,
Rabbi Uri
There are many halachik guides online about snow and Shabbat, but here are some relevant points to keep in mind:
It is a mitzvah to shovel the snow from your walkway and sidewalk on Shabbat, as well as to offer help to an elderly neighbor, whether a Jew or a non-Jew. It is certainly allowed to shovel from paved surfaces, and some say even unpaved walkways, and it is permitted to spread salt.
Keep in mind that snow, just like rain, is not muktzeh. However, most opinions suggest that making a snow-angel, writing in the snow, packing a firm snowball, or building a snowman, are problematic activities on Shabbat. One can wear any shoes or boots and not be concerned about crushing ice, melting snow, or leaving footprints. One may also pull small children on a sled/saucer to shul on Shabbat without concern of the grooves left behind. However, other uses of sleds/saucers on Shabbat are more problematic. J
If you are able to get to shul, that would be great, but please make sure that your safety is paramount. And please have in mind the needs of your elderly or infirmed neighbors. I also share with you the words of my dear friend and colleague, Rabbi Haim Ovadia: "Let us pray then not only for ourselves and our people, but for all those who do not have appropriate shelter, for the emergency crews and first responders, and for the well-being of the power grid."
YOUTH PROGRAM UPDATE: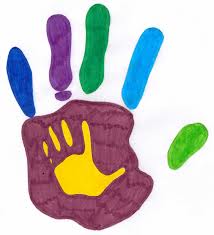 Shabbat Children's Programs
9:15AM

- 5th and 6th graders (and 7th graders who wish to) meet in back of cafeteria.
9:30AM

- Tot room opens for supervised play
10:15AM

- Groups begin for Tots, K-2nd grade, and 3rd-4th grade.
Your feedback is appreciated! RSVP to this email.