DAVENING UPDATE: Minyan tonight is at 6:25PM.
Dear Friends,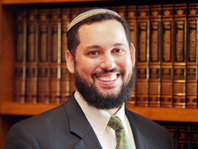 "In the beginning, God created Heaven and Earth…"
Rabbi Shlomo Carlebach asks, "When should God have created the world if not at the beginning?!"
An answer brought from the Midrash suggests that "Bereishit" does not mean "at the beginning," but rather, "because of the beginning." God created the world because of the secret of "beginning" – of knowing how to begin... again and again and again.
In Pico della Mirandola's 15th century "Oration on Man," he attributes the following declaration to God, addressing the first man:
"I have made you a creature neither of heaven nor of earth, neither mortal nor immortal, in order that you may, as the free and proud shaper of your own being, fashion yourself in the form you may prefer. It will be in your power to descend to the lower, brutish forms of life; you will be able, through your own decision, to rise again to the superior orders whose life is divine."
Rabbi Jonathan Sacks relates these words to the writings of Rabbi Joseph Soloveitchik in Halakhic Man: "The most fundamental principle of all is that man must create himself. It is this idea that Judaism introduced into the world."
As we begin a new Torah reading cycle this Shabbat, the first Shabbat after a month of holidays, we are reminded of the secret of "Bereishit" – of "beginnings," and of the unique human ability to constantly reshape our destinies.
May this Shabbat be the start of many great new beginnings!
Shabbat Shalom. See you in shul,
Rabbi Uri
YOUTH PROGRAM UPDATE: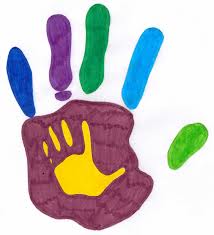 Shabbat Children's Programs
9:15AM -

5th and 6th graders (and 7th graders who wish to) meet in Rabbi Uri's office.
9:30AM -

Tot room opens for supervised play
10:15AM -

Groups begin for Tots, K-2nd grade, and 3rd-4th grade.
Youth Committee Meeting this Monday, Oct 12 at 8PM.
Your feedback is appreciated! RSVP to this email.