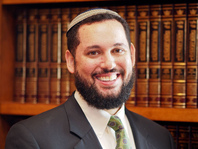 Dear Friends,
This Tisha B'Av I won't be fasting.
That's because, this year, Tisha B'Av falls out on Shabbat, and the joys of Shabbat take precedence. Instead, I will be joining Jews world over, and fasting on Sunday, the 10th of Av.
I appreciate the aberration, however, as the competing messages of Shabbat and Tisha B'Av speak to my own struggle with what I see as a dual reality in Tisha B'Av today.
On the one hand, the 9th of Av is our national day of mourning. A day we remember a myriad of horrific tragedies in our history, such as the Crusades, the Spanish Inquisition/Expulsion, the Chmielnitzki Pogroms, the Holocaust, and most significantly, the destruction on Yerushalyim and the loss of the two Holy Temples.
On the other hand, it's hard for me to ignore that I called my brother-in-law last week, who lives as a proud and open Jew on Rechov Chabad – a street within the Jewish Quarter of the Old City of Yerushalyim.
Our holy city is very much alive, rebuilt to an extent, and teeming with Jewish life. To ignore the miracle of the modern State of Israel, 67 years young, would make me feel ungrateful for God's great blessings. Let's be honest, half of world Jewry lives in Israel today – it would be disingenuous if the commemoration of Tisha B'Av were not altered in some fashion.
I have spoken to folks who have taken a radical position of fasting only a half-day on Tisha B'Av (and others who don't fast at all), or others that have adopted the more subtle practice to alter the "Nachem" prayer in the Tisha B'Av Mincha service to reflect a more nuanced mourning. Alternatively, many others have simply chosen to shift the focus of the day to more contemporary losses and tragedies.
In any case, this year I won't be fasting on the 9th of Av. Instead, I will be celebrating Shabbat in full-force, thinking of my brothers and sisters in the Holy Land, who are a part of crafting the incredible destiny of our people, and of the remarkable progress of Jewry worldwide. Then, as the 10th of Av rolls in, I will fast, ready to embrace the broken glass - the reminder at every wedding, that there is still more fixing to do. But as my Rebbe, Rabbi Avi Weiss points out, we shout "Mazel Tov!" when we break that glass, because we recognize that we are still very much alive, and blessedly conscious of the fixing that needs to be done.
Shabbat Shalom! See you in shul,
Rabbi Uri
YOUTH PROGRAM UPDATE: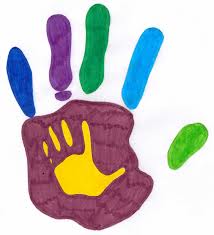 Our Youth Program is in an overhaul, and for the next few weeks, the older kids program will be on summer-mode, and consist of babysitting, activities and games, without the usual davening and parsha related programming. Stay tuned for excellent upcoming programs to begin in the Fall! In the meantime, many thanks to Carmiya Weinraub, who has stepped in to help organize our youth activity.
Your feedback is appreciated! RSVP to this email.