**This week, Friday davening begins at 6:35PM.**
Dear Friends,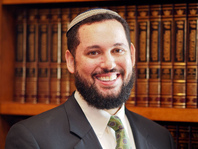 Tonight begins the last Shabbat of the year.
I sat with my high school students this morning and asked them to reflect personally on their year. What has changed? What has become? What has been lost? What is new?
Unexpectedly, each student shared a story of gratitude.
Their heartwarming and heart wrenching tales reminded me of the writings of Marie Kondo in her bestselling, "The Life-Changing Magic of Tidying Up." Among her many important lessons is the suggestion that when we declutter our spaces, it is wise to give gratitude to each item before we let it go.
So we say thank you to the puzzle that gave us a couple of hours of parent-child fun one Shabbat afternoon. Even as we throw it in the garbage due the numerous pieces that have been eaten by the back of the closet. We say thank you to the old pair of shoes we kept for some imaginary need, remembering the gift of many comfortable walking miles.
There are also memories of the past year to say thank you for. Many of which will soon disappear into the recesses of our minds. Before we lose a sturdy grasp on them, let us take the time this Shabbat to say thank you to the lessons learnt, to the moments of inspiration, to the bursts of laughter, and to the tears that were shed. There is much to be grateful for in 5776, even when there is pain.
I am also thinking about all the holy souls we lost in 5776, including Jewish international luminaries such as Shimon Peres, Elie Wiesel, Rebbetzin Esther Jungreis, and yes, Gene Wilder. May their memories be a blessing, and may we be grateful for the lessons they leave behind.
I invite you this Shabbat to tidy up 5776 with a little gratitude.
Shabbat Shalom!
See you in shul,
Rabbi Uri
Join me in Selma over JAN 13-15
Martin Luther King Jr. Weekend
Registration and program details are available here.
***NEW CLASS***
Melton Adult Learning
Tuesday Nights Nov 15 - April 4 at Tikvat Israel. Co-taught by Rabbis Shull & Topolosky.
Join us for this comprehensive, text-based Jewish studies course developed by Hebrew University. Designed for all ages and religious backgrounds.
Register online here. Special $100 Early bird discount by Oct 31 with code: Core100.
YOUTH PROGRAM UPDATE: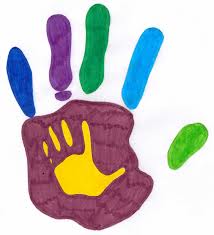 Shabbat Children's Programs
9:15AM

-
5th and 6th graders
(and 7th graders who wish to) meet in the cafeteria.
9:30AM

-
Tot room opens for supervised play
10:15AM

-
Groups begin for Tots, K-2nd grade, and 3rd-4th grade.
10:20AM

- Gym time for 5th graders and up
11:00AM

- Gym time for K-4th grade
All children return to the main sanctuary to help lead tefilot at the end of Musaf.
Your feedback is appreciated! RSVP to this email.