Dear Friends,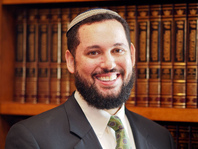 Last year, I got myself in an awkward situation. It was Yom Haatzmaut, and I had been asked to lead the davening on guitar for one of the minyanim in school. I was excited to share the joy of this relatively "new" Chag with the students, and I led them in a Yom Tov style davening, according to the guidance of the Chief Rabbinate in Israel. Then I opened up Hallel, praising God for the miracle of our modern State of Israel, by singing and playing a super-elongated beracha. "Oy… Bahahah-ahah-ruuuuccchhhh. Ahaaahaaahaahahtaaaahhh. Ehehloheieinuuuuuu…" My little 13-word beracha for Hallel, in which I was channeling so much joy - and hoping to share it with the students, lasted a solid 60 seconds!
But just then, the microphone was lifted out of its stand, and a distinguished person on our faculty reminded the students that the custom of our school was not to say Hallel with a beracha. And so, all of the students were invited to begin Hallel just after the beracha. Awkward!
The announcement was done respectfully and thoughtfully, but I was embarrassed at my mistake - having forgotten that the school relied on an opinion that leaned more conservatively, uncomfortable with a fuller expression of holiday joy for Israel's Independence Day that ascribes religious significance to the founding of the State of Israel and the ability of our leaders to establish such a Chag.
But a year later, and after much healthy conversation, our school changed its policy to be more in line with its character as a religious zionist day school, and Hallel was said with a blessing in each of the minyanim yesterday.
It is a remarkable experience this time of year to be involved in making Jewish history as we shape modern holidays like Yom Hashoah, Yom HaZikaron, and Yom Haatzmaut. We are still in the process of setting precedent for how these chagim will be celebrated for years to come. What an awesome responsibility, and opportunity!

And so there I was yesterday, once again, leading on guitar for hundreds of students a joyous Hallel. And believe me, I dragged out that beracha with all the kevannah I could muster, inspired to be living in this time, in this generation.
Shabbat Shalom. See you in shul,
Rabbi Uri
Today is the 20th Day of the Omer!
YOUTH PROGRAM UPDATE: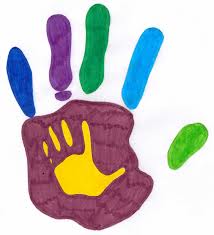 Shabbat Children's Programs
9:15AM

-
5th and 6th graders (and 7th graders who wish to) meet in the cafeteria.
9:30AM

-
Tot room opens for supervised play
10:15AM

-
Groups begin for Tots, K-2nd grade, and 3rd-4th grade.
10:20AM

- Gym time for 5th graders and up
11:00AM

- Gym time for K-4th grade
All children return to the main sanctuary to help lead tefilot at the end of Musaf.
Special Event for Youth Group Leaders:
Shadowland Laser Tag
Please meet in the shul parking lot at 9:30am
on Sunday
morning.
Snacks will be provided. Transportation and chaperoning will be provided by Carmiya and Dave Herschander. Please assume they will be home sometime between 1 and
2pm
.
Your feedback is appreciated! RSVP to this email.