Dear Friends,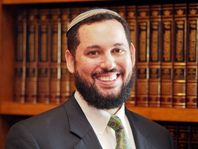 This past Sunday, I had the honor of standing under the chuppah of Zach Neumann and Adina Goldwasser as they began their married life together. A particularly poignant moment for me was when relatives came forward at the end of the ceremony to offer Priestly Blessings. As Kohanim, four relatives took turns standing before the Chattan and Kallah, each delivering the Birkat Kohanim with warmth, love, and blessings for their marriage. It was an incredibly touching scene, and not something I have seen commonly before.
Incidentally, this week in the Daf Yomi, the daily Talmud study cycle, we read about the Birkat Kohanim in Talmud Sotah. The holy text records the disciples of Rabbi Eliezer ben Shammua asking him to share key principles that have guided his long life. He replied with three teachings: (1) he never made use of a synagogue as a short cut, (2) he never walked in front of his students while they studied (which would force a distraction), and (3) he never lifted up his hands to say Birkat Kohanim without first uttering a blessing.
Rabbi Eliezer's answer is worth pondering in all its parts, but to just focus on the last point, it is perplexing. After all, the Kohanim always say a blessing before offering the Priestly Blessing. They say, "Blessed are You… Who has sanctified us with the holiness of Aaron, and has commanded us to bless His people Israel with love." So what was so unique about Rabbi Eliezer's approach that he felt it was worth noting to his students?
Some of the commentaries suggest that what Rabbi Eliezer meant was that he added a word to the end of the blessing – the word, "love." Originally, the blessing ended simply, "to bless His people Israel…", but Rabbi Eliezer always concluded "…with love."
As I watched Zach and Adina's relatives offer the blessings, it was obvious how much love they were conveying in their words. Their berachot reminded me how important it is for all of our blessings to be filled with love, even the ones we sometimes routinely say over food and ritual, not to mention those that are more directed at the Torah, or at people.
May this Shabbat bring us such blessings and opportunities to bless… with love.
Shabbat Shalom. See you in shul,
Rabbi Uri
P.S. With thanks to Rabbi Shmuel Herzfeld and his terrific 5-Minute Daf Podcasts. Check them out here.
YOUTH PROGRAM UPDATE: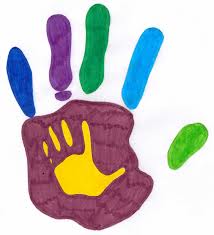 Shabbat Children's Programs
9:15AM -

5th and 6th graders (and 7th graders who wish to) meet in back of cafeteria.
9:30AM -

Tot room opens for supervised play
10:15AM -

Groups begin for Tots, K-2nd grade, and 3rd-4th grade.


Thank you kiddush for youth dept volunteers/staff
A special kiddush is being sponsored by Carmiya and Michael Weinraub this Shabbat Chanukah,
Dec 12
, in honor of all the youth department volunteers and staff.

From Carmiya:
"Your involvement in the youth department (from helping on the website, to donating goods, to preparing and assisting in classes, being a junior youth leader, prepping gift bags, etc) has been amazing and really helped the shul transition into new programming. The children are enjoying themselves and families with kids of all ages are more involved. It has all been super successful - thanks to you! Please join us on
Dec 12th
and feel the love comin' at you!"
December

Sunday

Funday

is in 2 weeks -
Sunday

December 20
from
10am
-
12noon
.
We will be joining a local PJ Library & JFW event - The Challah Hootenanny - at the Jewish Federation on Executive Boulevard. Tickets to the event are $10 per family before 12/18 and $15 at the door. This event is aimed at 9 and under, but others are welcome! This is not a drop off event. For more information and to register:

Your feedback is appreciated! RSVP to this email.