Dear Friends,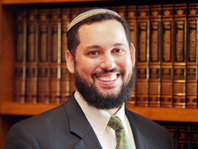 This morning, we heard about continuing knife attacks against Israel civilians and officers, and also about the torching of Yosef's tomb in Shechem. I find it hurtful and ironic to hear the strong condemnation that came from PA President Abbas about the destruction of a building, albeit a holy site, yet only words of justification in regards to the knifing of Israeli civilians.
It reminded me of a teaching on this week's parsha where bricks and mortar were also vaulted above human life.
Louis Ginzberg in Legends of the Jews, writes, "Many, many years were spent building the tower [of Babel]. It reached so great a height that it took a year to mount to the top. A brick was, therefore, more precious in the sight of the builders than a human being. If a man fell down and met his death, none took notice of it; but if a brick dropped, they wept, because it would take a year to replace it. So intent were they upon accomplishing their purpose that they would not permit a woman to interrupt her work of brickmaking when the hour of travail came upon her. Molding bricks, she gave birth to her child, and tying it round her body in a sheet, she went on molding bricks."
There are many ways to understand the lessons in the narrative of the Tower of Bavel. But one key point stressed is the infinite value of human life. When one values bricks above souls, there is no telling the horrors that can unfold.
We stand together with our brothers and sisters in Israel this Shabbat, praying for humanity to rise above the insanity.
Shabbat Shalom. See you in shul,
Rabbi Uri
P.S. This past week, our shul president issued an letter inviting community members to fill out a congregational survey to provide feedback about their experience at Beth Joshua over the chagim, and other more general feedback. Your timely response is appreciated! The survey is linked here.
YOUTH PROGRAM UPDATE: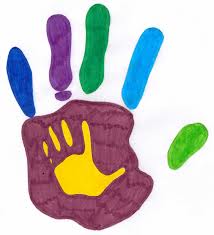 Shabbat Children's Programs
9:15AM -

5th and 6th graders (and 7th graders who wish to) meet in Rabbi Uri's office.
9:30AM -

Tot room opens for supervised play
10:15AM -

Groups begin for Tots, K-2nd grade, and 3rd-4th grade.
Join us for our first
Sunday
Family Funday for
Kids ages 6+ and their parents
, on
October 25 at 4:30pm
.
Our first theme is KASHRUT. October's activity is a hecksher hunt & November's activity is a cooking class!
Sunday
Family Fundays are designed to bring older children and parents together for connective and educational programming, while also building connections between families.
On
October 25
, meet outside the entrance to
Safeway (
on Bauer & Norbeck) at
4:30pm
. We will break into teams to hunt for specific items around the store. Afterwards we will schmooze at Menchies (because sometimes dessert before dinner is ok). Please let me know if you are interested in being a parent team-leader.
Your feedback is appreciated! RSVP to this email.