Dear Friends,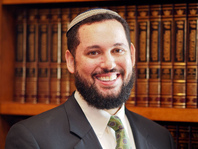 My wife and daughter traveled today to Jacksonville, FL, to celebrate the Bat Mitzvah of a dear friend's daughter this Shabbat.
During my Mincha davening this afternoon, I prayed that Hurricane Hermine, which was heading straight at Jacksonville at the time, would simply take a left turn and miss my family there. It didn't take long for me to consider how awkward my prayers had been. In effect, I was davening that folks in Atlanta would get slammed instead!
Of course, this is not what I intended -- better for the storm to weaken, do an about-face, and head out to sea all-together! But for an instant, I found myself caught in an uncomfortable prayer, searching for a more appropriate tefillah to say.
In our tradition, a similar issue is presented in the Mishna Berachot 9:3 as the question of a "Tefillat Shav" - "A Prayer in Vain." Our sages discuss how one is not supposed to daven for a particular sex of a baby already in utero; or, upon seeing a burning house on your block, or hearing children screaming, pray that the tragedy is not located in your own home.
To some degree, the rabbis accept that not every outcome is in our hands, and that one purpose of tefillah is simply to learn to embrace the die that has been cast. But our system of tefillah is also designed to expand our horizons and consider not just our own dreams and desires, but the needs of the larger community as well. This is why so many of the tefillot are found in the plural, and why some Biblical verses are even changed to the plural for their inclusion in the siddur.
Perhaps then, my Mincha today was an expression of the natural process of prayer. I began reflecting on my own family, hoping for their safety. But in the context of a communal minyan, my tefillot were pushed wider to consider the well-being of the thousands of people also in the path of the hurricane. I pray that they too know comfort and security this weekend.
Shabbat Shalom!
See you in shul,
Rabbi Uri
Martin Luther King Jr. Weekend in Selma, AL, JAN 13-15
Registration and program details are available here.
***NEW CLASS***
Melton Adult Learning
Tuesday Nights Nov 15 - April 4 at Tikvat Israel. Co-taught by Rabbis Shull & Topolosky.
Join us for this comprehensive, text-based Jewish studies course developed by Hebrew University. Designed for all ages and religious backgrounds.
Register online here. Special $100 Early bird discount by Oct 31 with code: Core100.
YOUTH PROGRAM UPDATE: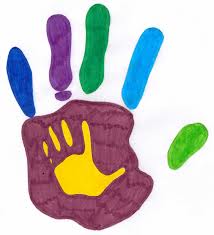 Shabbat Children's Programs
9:15AM

-
5th and 6th graders
(and 7th graders who wish to) meet in the cafeteria.
9:30AM

-
Tot room opens for supervised play
10:15AM

-
Groups begin for Tots, K-2nd grade, and 3rd-4th grade.
10:20AM

- Gym time for 5th graders and up
11:00AM

- Gym time for K-4th grade
All children return to the main sanctuary to help lead tefilot at the end of Musaf.
Your feedback is appreciated! RSVP to this email.