Click here for the full Shavuot Schedule.
Dear Friends,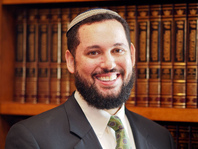 It's that time of the year again!
Some people are excited about Yom Yerushalyim which arrives this Sunday. Others are looking forward to Shavuot next weekend (if not the 3 day chag, at least the cheesecake!). But I, my friends, am gearing up wholeheartedly for my favorite chag of the year – Yom HaMiYuchas!
Sound familiar? Probably not, but don't feel bad, because you're in good company. Our sages weren't all sure what it was either. This is what is written in one classic Rabbinic text:
"The second day of the Hebrew month Sivan (which this year occurs on May 15) is called "Yom HaMiYuchas." On this day, nothing special happened in our history, so why does it have the special name of Yom HaMiYuchas?"
So every year, I feel it is my duty to share the secret of this relatively unknown Jewish holiday.
One explanation of Yom HaMiYuchas, taught in the name of Chassidic Rebbe of Ruzhin (early 19c.): "It is specifically because this day has no special importance in and of itself, and that its only significance is its relationship to the days that surround it, that we call it Yom HaMiYuchas – after all, it has the following good "yichus" (connections): The day before it is Rosh Chodesh (the first of the month) and the days after it are the Biblically mandated three days of preparation before the holiday of Shavuot. While this particular day is not unique, because it has such special days before it and after it - this in itself is its legacy – it's yichuso, and therefore the day is called Yom HaMiYuchas."
A parable is told of a King that invited to him four great painters and told them to paint the walls of his palace. The workers divided the labor such that each would paint one wall. They did the work well, proper, and quickly in full color, except for one of the painters who didn't do any work at all. Instead, he sat and thought and calculated and made measurements. The others did not understand. When the others finished their work, he came with fine, polished mirrors and hung them on the fourth wall, such that they reflected all the painted artwork of each of the other walls in splendid harmony, and this wall was more beautiful than them all. Our Rabbis explain that Yom HaMiYuchas is like that fourth wall, because it reflects all the unique character that is before it and after it.
As we celebrate Yom HaMiYuchas this week on Wednesday, I bless us with the wisdom to appreciate the goodness that surrounds us, in all its myriad forms. And I invite you to reflect that goodness deeper and farther into the world. Teach what you learn. Pay it forward. Be the shaliach. Reflect back a child's smile. Acknowledge your blessings.
Happy Yom HaMiYuchas to all!
Shabbat Shalom. See you in shul,
Rabbi Uri
Today is the 41st Day of the Omer!
YOUTH PROGRAM UPDATE: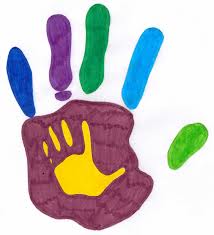 Shabbat Children's Programs
9:15AM

-
5th and 6th graders (and 7th graders who wish to) meet in the cafeteria.
9:30AM

-
Tot room opens for supervised play
10:15AM

-
Groups begin for Tots, K-2nd grade, and 3rd-4th grade.
10:20AM

- Gym time for 5th graders and up
11:00AM

- Gym time for K-4th grade
All children return to the main sanctuary to help lead tefilot at the end of Musaf.
Your feedback is appreciated! RSVP to this email.