Dear Friends,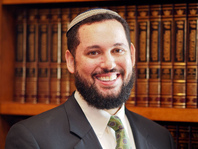 This week, AIPAC held a symposium with hundreds of Rabbis from across the country, on topics related to Israel and the upcoming holidays. We studied with former Knesset member, Ruth Calderon, with scholar Rabbi J.J. Schachter, and with seasoned rabbis who offered words of wisdom and guided wonderful learning sessions.
The symposium was held in downtown DC, with a kickoff event at the Library of Congress. One of the organizers announced, "What better place to convene the spiritual leaders of the People of the Book, than here, in the largest library in the world!" We had exclusive views of the exhibits, the beautiful architecture and frescoes of the Library, and saw the Gutenberg Bible, likely the first major book printed using mass-produced movable type (c.1455).
One of my favorite exhibits was entitled, "America Reads," and featured 40 books that the curators imagined had a profound impact on shaping the culture and values of this country. The titles dated back to Thomas Paine's Common Sense in 1760, and included texts like Melville's Moby-Dick, Thoreau's Walden, Alcott's Little Women, Steinbeck's Of Mice and Men, and even Dr. Seuss' Cat in the Hat! (You can view all the selections here.)
As Shabbat draws near, I have wondering about this list of top 40 culture shaping books, and also considering what books have had the most impact on my own life. (In addition to the Torah of course!) Was it Jules Verne's The Mysterious Island that excited in me as a youngster a sense of adventure and wonderment? Or was it Frankel's Man's Search for Meaning (my wife's personal favorite) that helped me wrestle with certain existential questions? Or perhaps it was Sharansky's Fear No Evil, Gawande's The Checklist Manifesto, Steinberg's As A Driven Leaf, Silverstein's The Missing Piece, or the writings of the Amshinover Rebbe? So many choices...
I'm curious what texts have shaped your own lives, or which ones you might recommend? Or which ones you might add to the exhibit's top 40?
I find this question particularly fitting for a parsha that reminds us that the king of Israel was required to carry with him a copy of the Torah at all times... but I have often wondered... what else might have been on his bookshelf?
Shabbat Shalom!
See you in shul,
Rabbi Uri
Martin Luther King Jr. Weekend in Selma, AL, JAN 13-15
Registration and program details are available here.
***NEW CLASS***
Melton Adult Learning
Tuesday Nights Nov 15 - April 4 at Tikvat Israel. Co-taught by Rabbis Shull & Topolosky.
Join us for this comprehensive, text-based Jewish studies course developed by Hebrew University. Designed for all ages and religious backgrounds.
Register online here. Special $100 Early bird discount by Oct 31 with code: Core100.
YOUTH PROGRAM UPDATE: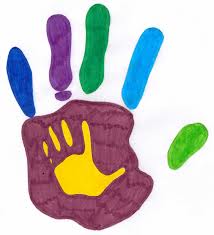 Shabbat Children's Programs
9:15AM

-
5th and 6th graders
(and 7th graders who wish to) meet in the cafeteria.
9:30AM

-
Tot room opens for supervised play
10:15AM

-
Groups begin for Tots, K-2nd grade, and 3rd-4th grade.
10:20AM

- Gym time for 5th graders and up
11:00AM

- Gym time for K-4th grade
All children return to the main sanctuary to help lead tefilot at the end of Musaf.
Your feedback is appreciated! RSVP to this email.