With a new school year right around the corner, we wanted to introduce our new Executive Board!

Co-Presidents
Stacey Huberty
Amy Percoskie

Vice Presidents
Mrs. McDonald
Karen Magee

Secretary
Nicole Doherty

Treasurer
Jonathan Ring

---



First Day of School
Grades 1-5: Tuesday, September 4th
Kindergarten: Thursday, September 6th

NEW School Hours
Grades 1-5: 8:35 AM - 2:40 PM
Kindergarten: 8:35 AM - 1:10 PM

If you plan on driving your child to school, students may be dropped off from 8:20 AM - 8:35 AM.

Morning Bus Schedules
Bus schedules may be found here. Be aware this schedule might change the closer we get to the start of school, and perhaps even after school begins. It is best to check the schedule the night before school starts.

---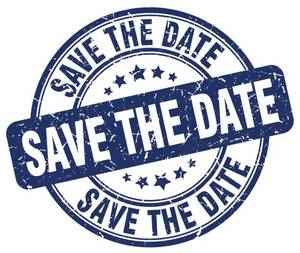 September 3: Labor Day; No School
September 4: 1st Day of School for Grades 1-5
September 5: Kindergarten Orientation (refer to your letter for times)
September 6: 1st Day of School for Kindergarten
September 12/13: Bournedale Trip for Grade 5
September 20: Back to School Night

---
---



Burlington Public Library Lego Club
Monday, September 10th at 4 PM
more info

Municipal Truck Day
Sunday, September 16th from 10:00 AM - 3:00 PM
more info

Burlington Girl Scouts Recruitment Night
Monday, September 17th from 6:30 PM - 8:00 PM
more info

Burlington Parks and Recreation Department Fitness Festival
Saturday, September 22nd from 8:00 AM - 2:00 PM
more info