The Francis Wyman 17th Annual Carnival is coming!!
Saturday, March 10, 2018
10:00 AM - 2:00 PM
---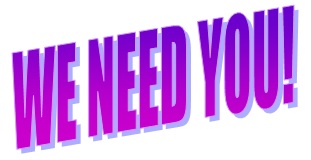 Join us for Francis Wyman's biggest event of the year- rain, snow or shine because all the fun is indoors! Admission is free! Food, game and raffle tickets will be sold during the carnival. We need adult volunteers to help the carnival run smoothly and make it a successful event. There are several ways to donate and/or to volunteer. Please follow the link below where you can sign up to be a volunteer, donate a raffle item or family basket, provide a cake for the cake walk, or donate to the bake sale. This is our biggest event of the year and we can't do it without all of you! We greatly appreciate all of your help!
carnival.franciswymanpto.org
(Please note that the sign up can be viewed on both a mobile device and computer but will show full details on a computer.)
---
Please help everyone enjoy our popular cake walk again this year by donating a yummy, homemade or store-bought treat. This activity is one of our most popular events at the Francis Wyman Carnival!! Each cake that is made will be part of our cake contest!! There are three categories K-2, 3-5, and family. We ask that K-2 and 3-5 categories have limited adult help decorating. The family category is f
or everyone to help
. Each category will have a winner!

The drop off time is Saturday morning 3/10 from 8:30AM-10AM. There will be a table set up to check in the cakes in front of the library at FW. Please remember to label your cake with your name, phone number, and category (K-2, 3-5, or family) if you are entering the contest. Store bought cakes do not need to be labelled. Please email
fwcakewalk@gmail.com
or you can sign up on the sign up genius at
carnival.franciswymanpto.org
.Thank you for your support!!
---
We are also currently in need of more items for the bake sale. Any donations are greatly appreciated! If you are able to help out please visit
carnival.franciswymanpto.org
Thank you!!
---