---
---
---
---
COMING UP AT WESTHILL
Fri 12/16 - Staff Holiday Breakfast
Sat 12/17 - FFA Holiday Shop & Open House 9am - 1pm
---
---
STAFF HOLIDAY BREAKFAST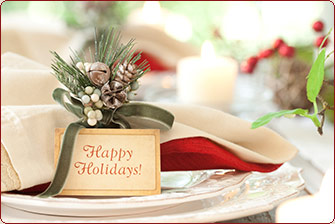 Your help is needed for the Staff Holiday Breakfast on
Friday, December 16th
Help say Thank You to the Westhill faculty and staff this holiday season. About 170 staff members will stop in and enjoy our thanks.
Teachers need to be in their classrooms by 7:15am, so items should be dropped off between 6:30 and 6:45am on Friday.
Non-perishable items may be dropped off in the main office Thursday. Please label "WPTSO STAFF BREAKFAST."

If you need to make other drop-off arrangements to accommodate your schedule, please contact Cristina Romero at romeromontero@hotmail.com
Thank you!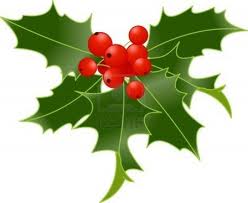 ---
---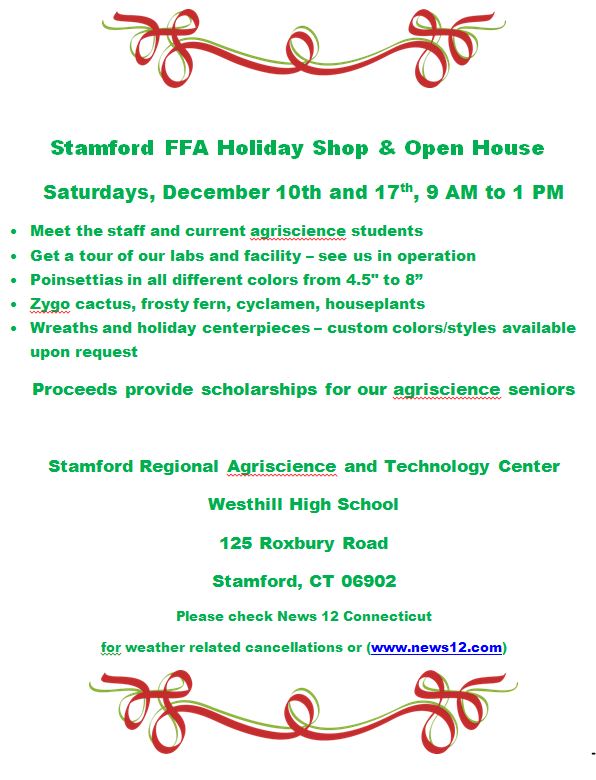 ---
---
VIKING SPORTS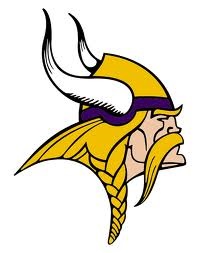 Click the link below to access
Westhill's athletic schedules:
HOME GAMES THIS WEEK:
Wed 12/14 - V Boys Basketball vs. New Milford @ 5:00pm
Wed 12/14 - V Wrestling vs. Stamford High @ 5:00pm
Wed 12/14 - JV Girls Ice Hockey vs. Greenwich @ 6:50pm
Fri 12/16 - V Girls Basketball vs. Stamford High @ 5:30pm
Fri 12/16 - JV Girls Basketball vs. Stamford High @ 4:00pm
Sat 12/17-V Boys Ice Hockey vs Enfield-E.Granby-Stafford@4:30pm
Sat 12/17 - V Girls Ice Hockey vs Amity-N.Haven-Cheshire@8:30pm
---
---
UPCOMING COLLEGE VISITS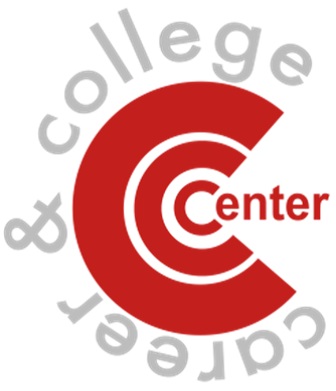 Juniors and Seniors: Representatives from the following schools will be visiting Westhill in the coming weeks:
* Mon 12/12 - United States Marine Corps Recruiter
* Wed 12/14 - Norwalk Community College - Norwalk, CT
* Wed 12/14 - United States Navy Recruiter
* Thurs 12/15 - Mercy College - Dobbs Ferry, NY
If you are interested in any of these schools, sign into NAVIANCE , click on the COLLEGES tab, and then click on the COLLEGE VISITS link to sign up to attend the presentation. Print out your confirmation, and get an authorized signature AT THE VISIT.
---
---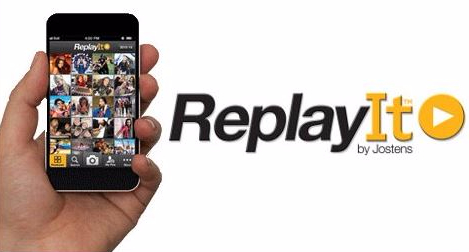 Parents, students, families, friends
Download the ReplayIt! app and submit
your photos to the Yearbook!
The app is from Jostens (our Yearbook company), and has a blue icon with an orange "Play" button in the middle. You can find it easily by searching "ReplayIt!" in the App Store.
Create an account, and search for Westhill.
Then, upload photos you take - at Homecoming
(
we really need Homecoming pictures!
), sports events, pasta parties, award ceremonies, backstage at the Talent Show or Musical, at lunch in the courtyard - ANY. PHOTOS. YOU. TAKE.
Additionally - everyone who uses the ReplayIt App and registers themselves as "Westhill" can also see all the pictures, AND DOWNLOAD THEM.
It's a photo-sharing app too!
---
---
BUY A YEARBOOK AD
To buy business or personal ad space in the yearbook, do ONE of the following:
2) Come by room 432 periods 1, 3, 4, 5, or 6 and get an "Ad Flyer" from Ms. Tobin. OR, go to room 202B periods 2 or 7.
3) Talk to any member of the Yearbook staff. 20% of their grade is Ad Sales. They will be EAGER to assist you.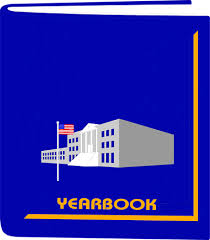 ---
---
SUPPORT THE WPTSO THROUGH


---
---
SPIRIT WEAR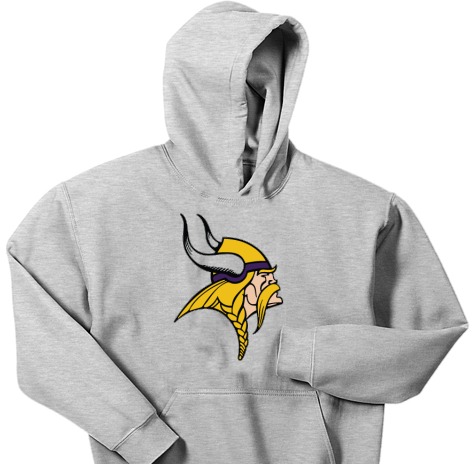 Your next opportunity to buy Spirit Wear
will be Friday,
December 16th
during lunch waves
You can make checks payable to
Please volunteer to help at the Spirit Wear Table. There will always be a Spirit Wear committee member at the table, but a second set of hands during the sale really helps.
---
---
DONORS CHOOSE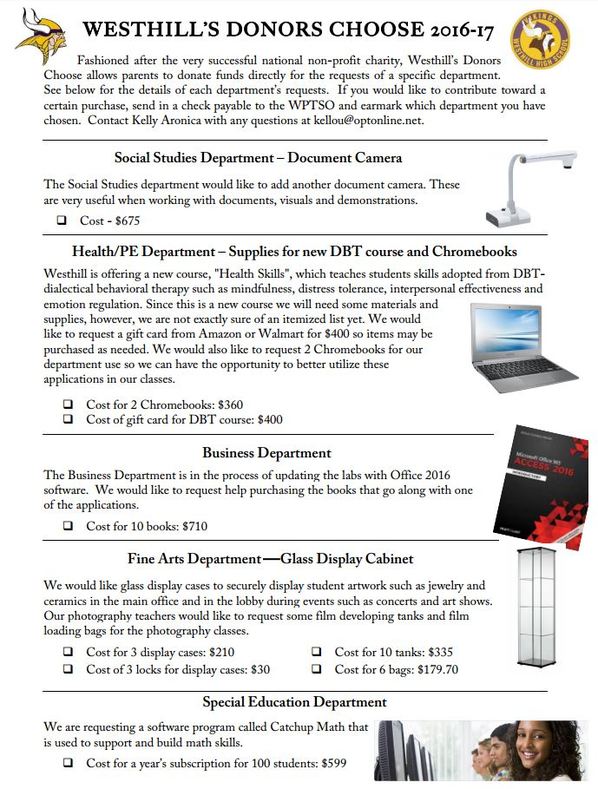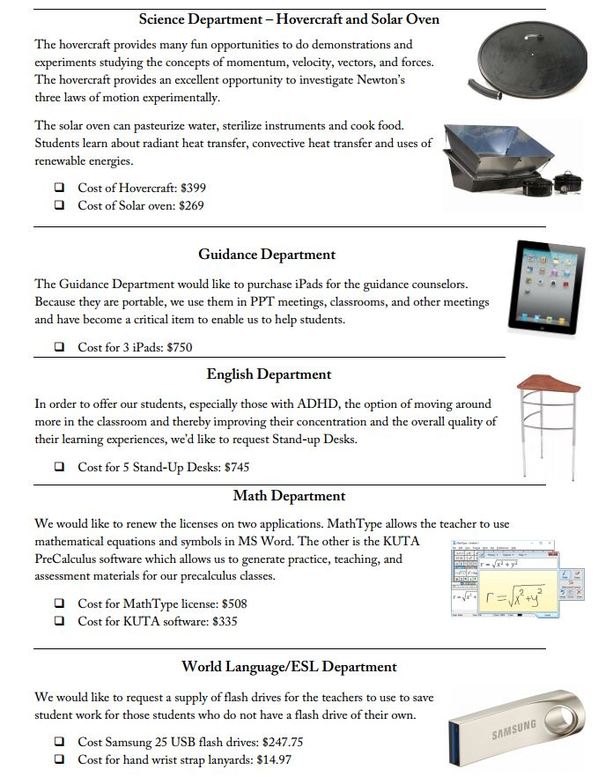 ---
---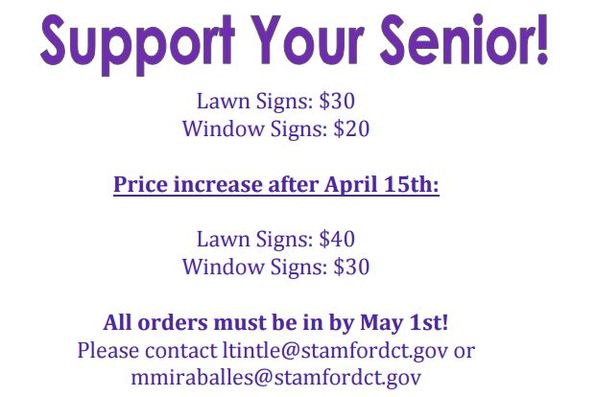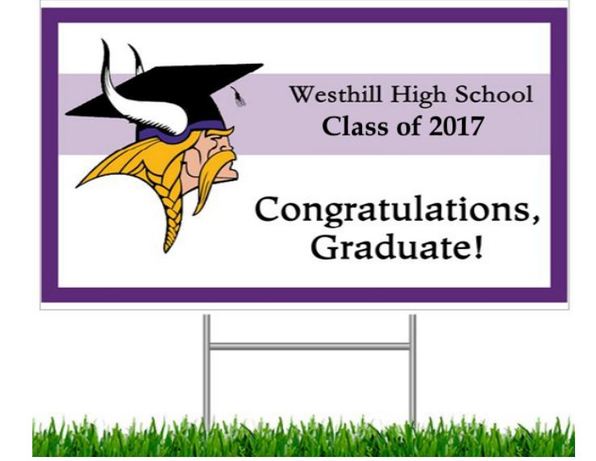 ---
---
FOOD DONATIONS ARE NEEDED FOR OUR WEEKLY BACKPACK PROGRAM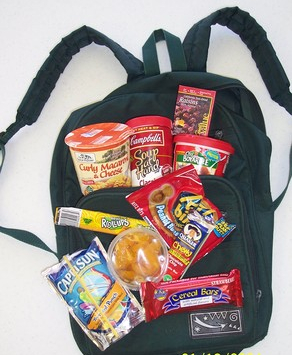 Please help the WPTSO feed over 30 students through the weekly Backpack Program. We fill backpacks with donated food every Friday and students at risk of going hungry over the weekend pick them up and return them empty Monday morning. Please consider donating non-perishables which you or your student can drop off in the main office. Suggested items include:
Cans of Tuna fish, chicken and/or ham
Spam, protein packets, cans of beans,
Canned vegetables and beef ravioli
Small containers of peanut butter, jelly , crackers
Carnation breakfast packets
Cans/boxes of soup, chili, mac 'n cheese
Fruit cups
Small boxes of milk, drink packets, juice
Stop & shop or Shop Rite gift cards
Gently used or new backpacks
Individual servings and/or small sizes (no glass please) work best for packaging. We would happily accept monetary donations as well.
---
---
RENEW YOUR MAGAZINE SUBSCRIPTIONS AND MAKE A DIFFERENCE AT WESTHILL!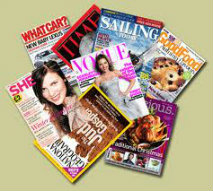 You can purchase or renew subscriptions to your favorite magazines at up to 85% off! Each time you make a purchase, our WPTSO will receive up to 40%! You can also support us by sharing this information with friends and family.
It's quick and easy -- and it will help make a difference!
---
---
If this newsletter was forwarded to you by a friend, and you would like to receive the Westhill Newsletter each week, please e-mail westhill@wptso.org