---

Week of 6/08/15
---
COMING UP AT WESTHILL:
* Tues 6/9 - LanD Meeting - 2:10pm - Little Theater
* Tues 6/9 - Meet the Coaches Night, 6:30 - 7:30pm - Media Center
* Thurs 6/11 - Final Exams 1 & 2 - EARLY RELEASE - 11:45am
* Thurs 6/11 - FBLA Garden Catering Sale
* Fri 6/12 - Final Exams 3 & 4 - EARLY RELEASE - 11:45am
* Fri 6/12 - FBLA Garden Catering Sale
* Mon 6/15 - Final Exams 5 & 6 - EARLY RELEASE - 11:45am
* Mon 6/15 - FBLA Garden Catering Sale
* Tues 6/16 - Final Exams 7 & Make Up- EARLY RELEASE - 11:45
* Tues 6/16 - Academy of Finance Graduation - 6:30pm
* Wed 6/17 - Graduation Practice & Senior Breakfast - 8:00am
* Wed 6/17 - Grading Day - EARLY RELEASE - 11:45am
* Thurs 6/18 - Graduation Practice 10:30am
* Thurs 6/18 - EARLY RELEASE - 11:45am
* Thurs 6/18 - Graduation 4:00pm
* Fri 6/19 - Last Day for Students - EARLY RELEASE - 11:45am
---
Join the LanD Crew
Dear Vikings,
Join us as we roll out an exciting new program at Westhill next year! Collaborate with other students to help the incoming 9th graders transition to high school. As a member of the Leading and Developing Crew (LanD Crew) you have the unique opportunity to become a leader and have a positive impact on the student culture at Westhill. We are looking for students who care about others and want to share their unique experiences and strengths with incoming freshman. As a LanD Crew member you will make new and exciting social connections, dine with important people, secure future college recommendations and have a lot of fun!!
If you are interested, please attend an information session in room 118 (The Little Theater) on Tuesday,
June 9th at 2:10. If you are unable to attend or would like more information, please contact Mr. Dunlap or Mr. Weintraub. If you attended the first meeting we would love to see you again so we can discuss in more details the schedule of events and time commitments of crew members.
Respectfully,
Chase M. Dunlap
Assistant Principal
9th Grade Administrator
---
FREE SAT PRACTICE
Get to know the redesigned SAT (starts March 2016).
See personalized practice recommendations.
Stay on top of important SAT dates and news.
Practice anytime, anywhere, at no cost.
---
FOOD DONATIONS ARE NEEDED FOR OUR WEEKLY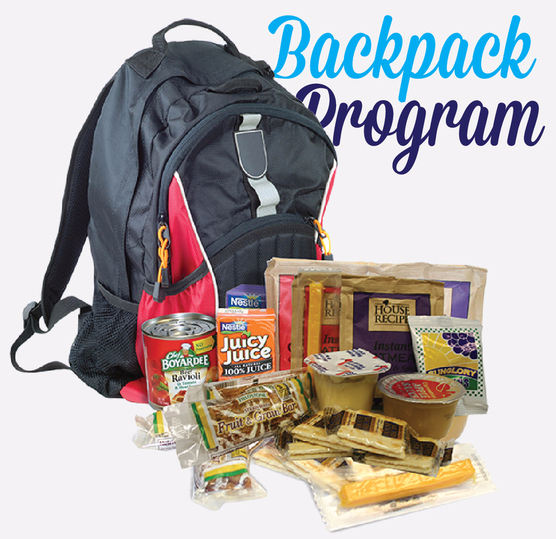 As we approach the final months of the school year, we are running low on food.
Please help the WPTSO feed over 25 students through the weekly Backpack Program. We fill backpacks with donated food every Friday and students at risk of going hungry over the weekend pick them up and return them empty Monday morning. Please consider donating non-perishables which you or your student can drop off in the main office.
Most needed items:
Cereal
Peanut butter
Individual cups of fruit
Tuna
Canned Chili
Microwave cups of Mac n cheese
Chef Boy-Ar-Dee pastas
Stop & Shop or Shop Rite gift cards are greatly appreciated!
Individual servings and/or small sizes (no glass please) work best for packaging. We would happily accept monetary donations as well.
---
RENEW YOUR MAGAZINE SUBSCRIPTIONS AND MAKE A DIFFERENCE AT WESTHILL!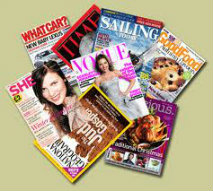 You can purchase or renew subscriptions to your favorite magazines at up to 85% off! Each time you make a purchase, our WPTSO will receive up to 40%! You can also support us by sharing this information with friends and family.
It's quick and easy -- and it will help make a difference!
---
SUMMER JOBS FOR SENIORS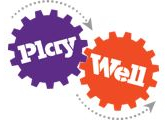 Hello Seniors!
I'm looking for some summer assistants to help out in our awesome LEGO Engineering summer camps in Fairfield County! We have camps in Stamford, Greenwich, Darien, New Canaan, Fairfield, Norwalk, Wilton and Weston, just to name a few locations!
We teach STEM concepts in our camps, but most of all we have fun! This is the sort of job that will look great on resumes for students pursuing teaching, engineering, or 3-D art! If you are interested, please visit
http://play-well.org/jobs.shtml
This job would be between 0-40 hours a week at a rate of $10.50 an hour, including paid drive time in excess of 1 hour.
Feel free to ask me any questions you may have, and thank you for your time!
Best,
Mary Kate Boyd
Connecticut Area Manager & LEGO Jedi
Play-Well TEKnologies
Enrichment/Summer Camp/Birthdays
(203) 517 5274
---
If this newsletter was forwarded to you by a friend, and you would like to receive the Westhill Newsletter each week, please e-mail cathygb@optonline.net