---
COMING UP AT WESTHILL
Mon 2/27 - Northstar Diner Night 6:00pm - 9:00pm
Tues 2/28 - Northstar Parent Meeting 7:00pm - 8:30pm
Wed 3/1 - AP Exam Registration Ends at 8:45am
Wed 3/1 - Boys Lacrosse Parent Meeting 6:30pm
---
CAREER CENTER VISITATIONS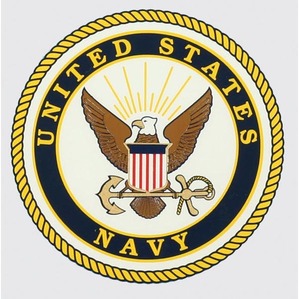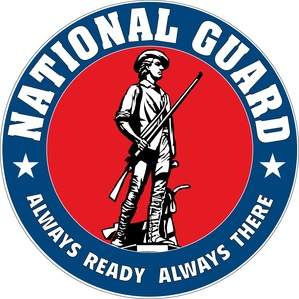 Tues 2/28 at 9:23am
United States National Guard Recruiter
Tues 2/28 at 10:19am
United States Navy Recruiter
*************************************************************
A representative from
Lincoln College of New England
in Southington
will be at our school on
March 9th from 10:19am-11:09am
conducting a Free Application/Immediate Acceptance Day. On this day, applications will be free for seniors to fill out! Come apply and find out immediately if you've been accepted! During this time you will be able to fill out an application with no application fee, find out right away if you've been accepted, and be evaluated for a scholarship on the spot! All seniors are invited and juniors are welcome to come also, if you would like to learn more about Lincoln College of New England and the programs they have to offer for when you start your college search next year! Hope to see you there!
************************************************************
There are 11 new scholarships that the scholarship committee has worked on - these opportunities
may be in your folders.
Please stop by the career center to pick them up!
***********************************************
The March Career Speaking Tour
The March Career Speaking Tour is a PILOT initiative between Westhill High School and the Stamford Public Education Foundation (SPEF). Westhill and SPEF are collaborating to implement the March Career Speaking Tour which is designed to engage students in real world interactive conversations with career professionals. Career professionals will be visiting Westhill's Career Center starting March 3rd and lasting various days the whole month of March to discuss their professions, the various roads they journeyed to get to where they today, and to give advice and tips to our student body. Students will get a first hand look at the lives of professionals such as Animal Trainers, Food Truck Entrepreneurs, Nutritionists, Marketing Directors, Contractors, Plumbers, Auto Mechanics, Physical Therapists, Massage Therapists, Professional Sports Agents, plus many, many more! All presentations will be informative and allow for a Q & A session for the classes attending the presentations.
---
CONNECTICUT DRAMA ASSOCIATION FESTIVAL
MARCH 10th - 11th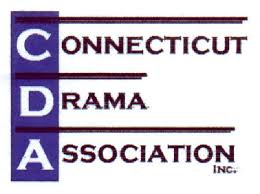 Westhill is honored to host this year's festival, which is a celebration of theater throughout Connecticut. It features one-act performances from 10 Connecticut high schools, including Westhill and Stamford High
For more information, please visit
Friday, March 10th
3:00 - 10:00pm
* Four schools will perform
* Westhill's performance of "Booby Trap"
by Ed Monk will begin at 4:30pm
Saturday, March 11th
9:00am - 7:00pm
* Six schools will perform
* Awards begin at 8:20pm
$5 for one performance
$10 for one day
$20 for the entire festival
Come support local high school theater and join us for some wonderful performances!
---
AP EXAM REGISTRATION
Go to:
www.TotalRegistration.net/AP/070751
February 25 until March 1 there is a late registration fee of
$10.00 per exam
March 1 at 8:45am - Late registration ends
Any registrations that have not been paid for will be cancelled and exams will not be ordered
Costs are $98.00 per exam
---
VIKING SPORTS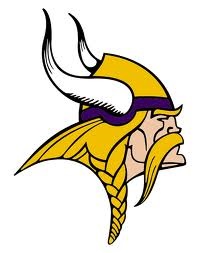 Click the link below to access
Westhill's athletic schedules:
HOME GAMES THIS WEEK:
Wed 3/1 - V Boys Ice Hockey vs. East Haven @ 3:50pm
---
Northstar Playmakers
& Tech Crew
Diner Night
Monday, February 27
6:00pm - 9:00pm
Lushe's Parkway Diner
1066 High Ridge Road
Take a night off from cooking and come enjoy dinner at the Parkway Diner. Northstar Playmakers Cast and Crew will be your servers. All Tips will help fund Westhill's Theater programs. Please come support our Northstar Playmakers.
***********************************************************
There will be a
Northstar Parent Meeting
Tuesday, February 28th
7:00 - 8:30pm
in the Media Center
---
There will be a
Boys Lacrosse Parent Meeting
Wednesday, March 1st at 6:30pm
in Coach Stone's Room (604)
---
SOPHOMORE & JUNIOR GIRLS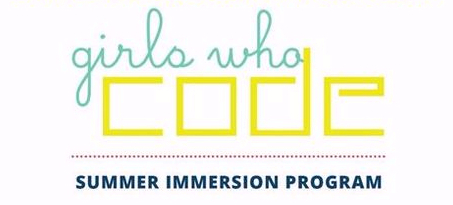 Girls Who Code Summer Immersion Programs are FREE 7-week summer programs for 10th-11th grade girls to learn computer science, get exposure to tech jobs and join a supportive sisterhood of thousands of girls across the US.
We are excited to host our first Summer Immersion Program in Stamford at Synchrony Financial!
Come learn more about the FREE 7-week summer programs for current 10th-11th grade girls to learn coding and get exposure to tech jobs - and check out the space at Synchrony!
INFO SESSION:
Monday, March 6
6:00pm - 7:00pm
Synchrony Learning Center
777 Long Ridge Road
Stamford, CT 06902
For more information, visit
---
BOYS LACROSSE FUNDRAISER
Advertise your business on the Westhill High School Front Field for the spring season!
$500 for 2017, $750 for 2017 & 2018
Contact westhilllaxfundraising@gmail.com
for more information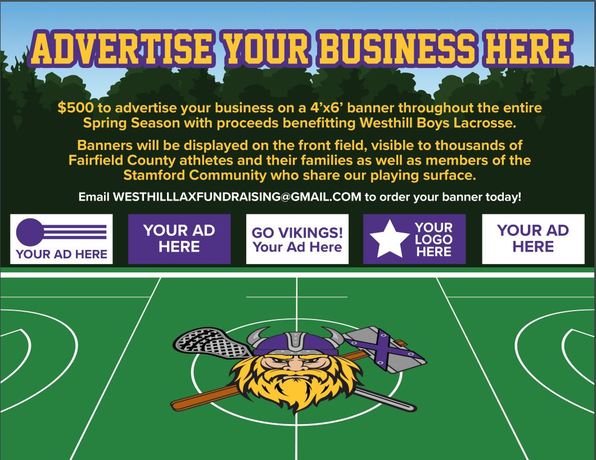 ---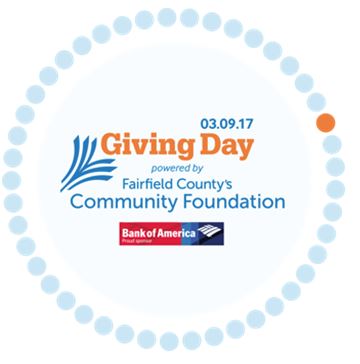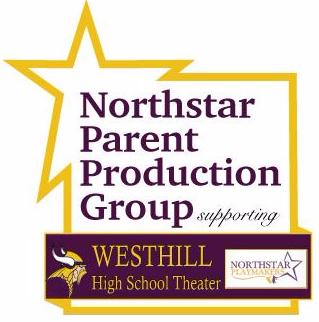 The Westhill Northstar Parent
Production Group (NPPG)
is excited to be participating in
Fairfield County's GIVING DAY on
Thursday, March 9th
to raise money for Westhill Theater.
WE NEED YOUR HELP!
Mark your calendars and help us raise money on March 9th! Whether you give $10 or $100, every donation counts!
To make a tax-deductible contribution, go to
FCGives.org
on March 9th and choose
Westhill Northstar Parent Production Group.
We will be competing for cash prizes throughout the day so follow us to learn more:
Facebook: Westhill High School Northstar Playmakers
Instagram: northstarplaymakers
---
SPIRIT WEAR
Your next opportunity
to buy Spirit Wear will be
Friday, March 3rd
during lunch waves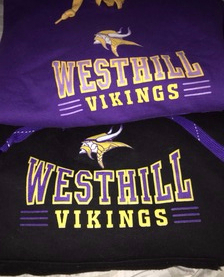 You can make checks payable to
Please volunteer to help at the Spirit Wear Table. There will always be a Spirit Wear committee member at the table, but a second set of hands during the sale really helps.
---
PROM DRESS SALE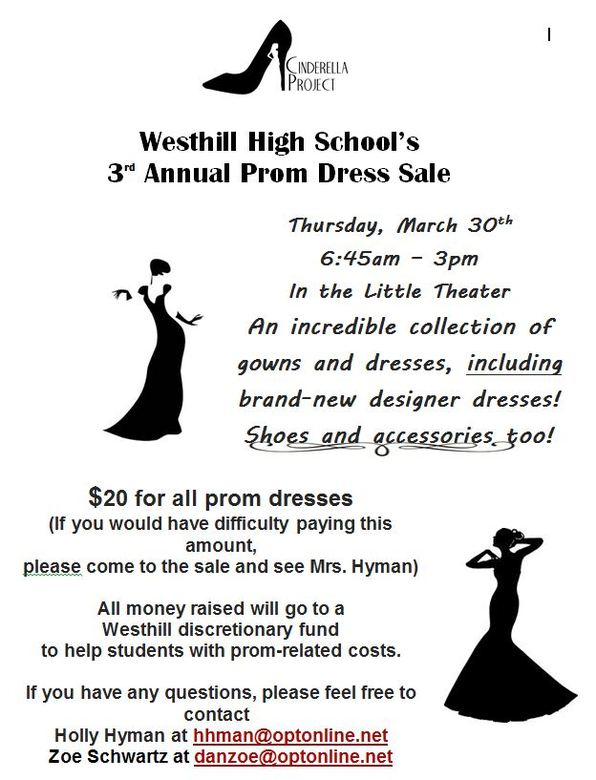 ---
MARCHING BAND FUNDRAISER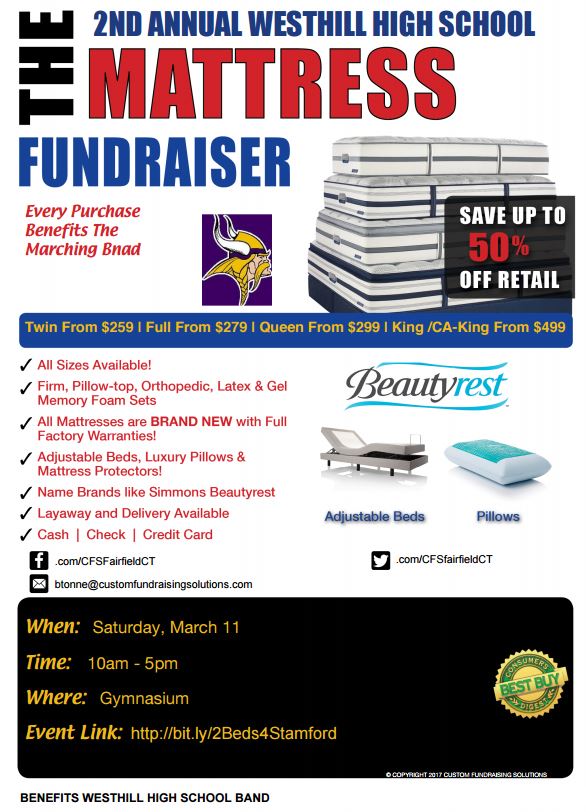 ---
SUPPORT YOUR SENIOR!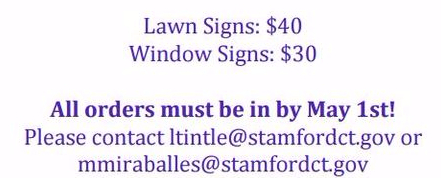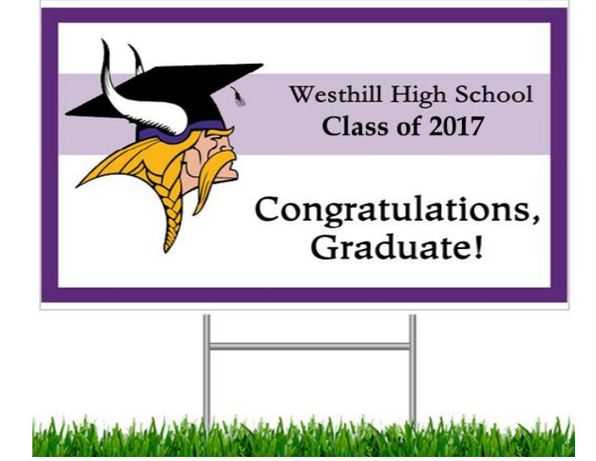 ---
BUY A YEARBOOK AD
To buy business or personal ad space in the yearbook, do ONE of the following:
2) Come by room 432 periods 1, 3, 4, 5, or 6 and get an "Ad Flyer" from Ms. Tobin. OR, go to room 202B periods 2 or 7.
3) Talk to any member of the Yearbook staff. 20% of their grade is Ad Sales. They will be EAGER to assist you.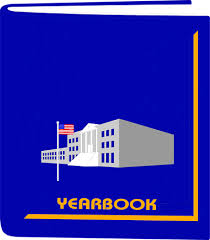 ---
SUPPORT THE WPTSO THROUGH

---
RENEW YOUR MAGAZINE SUBSCRIPTIONS AND MAKE A DIFFERENCE AT WESTHILL!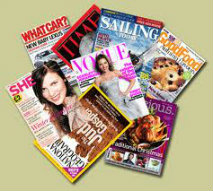 You can purchase or renew subscriptions to your favorite magazines at up to 85% off! Each time you make a purchase, our WPTSO will receive up to 40%! You can also support us by sharing this information with friends and family.
It's quick and easy -- and it will help make a difference!
---
If this newsletter was forwarded to you by a friend, and you would like to receive the Westhill Newsletter each week, please e-mail westhill@wptso.org