COMING UP AT WESTHILL:
* Tues 12/1 - Giving Tuesday
* Tues 12/1 - All Star Drivers Ed
* Thurs 12/3 Period 8 Tutoring - Media Center
* Thurs 12/3 - All Star Drivers Ed
* Fri 12/4 - Naviance Q & A - Career Center - 9:44am
* Sat 12/5 FFA Holiday Shop 8:00am - 1:00pm
* Sat 12/5 - All School Musical - 7:30pm
* Sun 12/6 - All School Musical - 3:00pm

To help kick off the giving season, Giving Tuesday -- observed on the Tuesday following the Thanksgiving holiday -- brings the world together to celebrate generosity. On this day, we give back to our communities, our favorite or new charity, and the causes we feel so strongly about.
SO PLEASE GIVE TO
WESTHILL'S DONORS CHOOSE
ON GIVING TUESDAY,
DECEMBER 1ST
PLEDGE ANY AMOUNT TO
ANY DEPARTMENT
AND HELP US REACH OUR GOALS
using a credit card or your PayPal account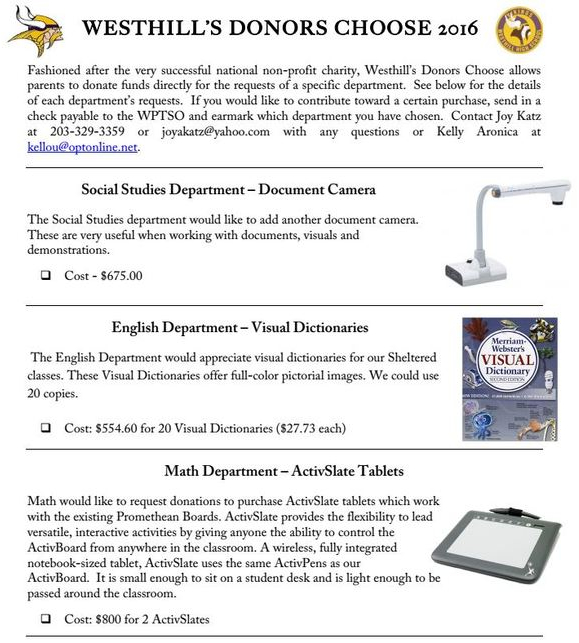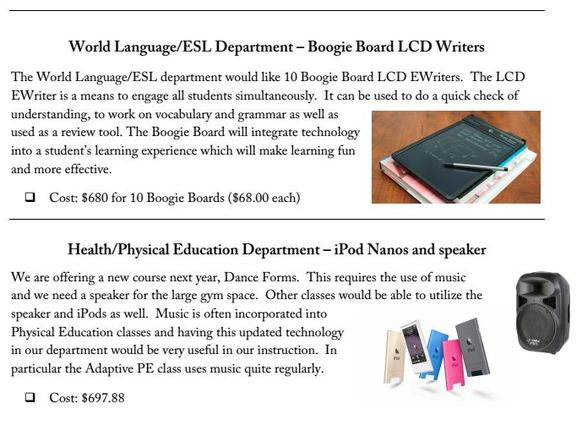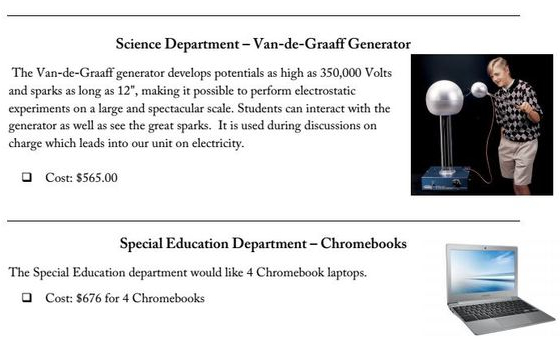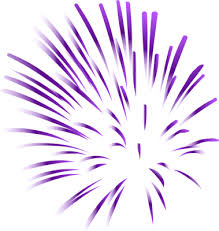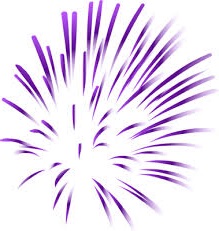 Congratulations To...
Western Regionals Honors Ensembles
The Music Department is proud to announce that seven of our outstanding musicians have been accepted into the Western Regionals Honors Ensembles, including several very highly ranked on their part:
William Bruno (Bass, 3rd highest score)
Forrest Ego (Tuba, 1st Chair)
Brian Kaether (Violin, 1st Chair & Concertmaster)
Julia Matusiewicz (Clarinet, 2nd Chair)
Andrew Putterman (Tenor)
Noah Schaffer (Snare & Accessories, 2nd Chair)
Sophomore Brian Kaether also qualified to participate in the
NAfME all-National Orchestra in Nashville, Tennessee.
Brian had the prestige of being chosen Assistant Concertmaster, 2nd Chair violin. He performed at the famous Grand Ole Opry House as part of an orchestra comprised of the best high school musicians from across the nation.
Westhill Athletes Sign Letters of Intent
Rachel Burston recently captured her fourth consecutive FCIAC diving championship making FCIAC history. She earned 505 points, setting a new FCIAC record. She is also a Class LL Champion and a two-time State Opens Champion. Rachel has signed a letter of intent with North Carolina State.
Matthew Conte has been captain of the wrestling team for the past two years and has a career record of 111 wins and 29 loses, including 59 pins. He is a three-time, top-10 FCIAC placer, and he was also the State Class LL champion last year. He plans to continue his wrestling career at American University in Washington, D.C.
John Spoto is a four-year varsity baseball starter and has been captain of the team for the past two years. In his sophomore and junior years, John was an all-FCIAC West recipient. He has been awarded the Mickey Lione Scholarship, and he has signed on to play next year at Southern Connecticut State University.
Teen Visions Student Art Show
Students from all three Stamford high schools were recently recognized for their outstanding artistic contributions in Teen Visions, a student art show hosted by Silvermine School of Art.
Hannah Katz, Tomas Pinto-Leite and Madison Thibodeau were awarded prizes in the show
Greeting Card Art Contest
Superintendent Winifred Hamilton and Mayor David Martin announced the winners of the 2015 Holiday Greeting Card Competition.
Senior
Sarah Shattuck
was the Superintendent's runner up.
ALL SCHOOL MUSICAL - 2015

TICKETS ARE NOW ON SALE
All School Musical 2015 Performances:
Saturday 12/5 at 7:30pm
Sunday 12/6 at 3:00pm (followed by a Meet & Greet)
Friday 12/11 at 7:30pm
Saturday 12/12 at 7:30pm
Sunday 12/13 at 3:00pm
PLEASE NOTE THAT ALL
PERFORMANCES OF
DISNEY'S THE LITTLE MERMAID
WILL TAKE PLACE
AT WESTHILL HIGH SCHOOL
125 ROXBURY ROAD, STAMFORD, CT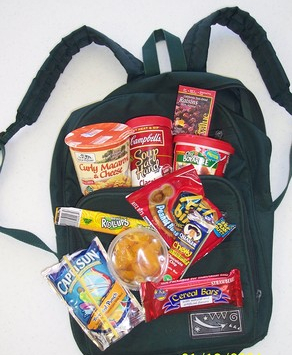 Please help the WPTSO feed over 30 students through the weekly Backpack Program. We fill backpacks with donated food every Friday and students at risk of going hungry over the weekend pick them up and return them empty Monday morning. Please consider donating non-perishables which you or your student can drop off in the main office.
Most needed items:
Cereal, Peanut butter,
Individual cups of fruit, Tuna,
Canned Chili, Microwave cups of Mac n cheese,
Chef Boy-Ar-Dee pastas
Individual servings and/or small sizes (no glass please) work best for packaging.