---
---
COMING UP AT WESTHILL
* Mon 9/12 - Latin Club Fundraising Week
* Sun 9/18 - Stamford Hackathon at Stamford High School
---
VIKING SPORTS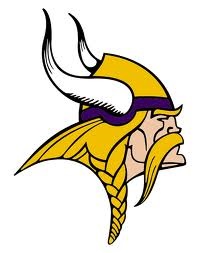 Click the link below to access
Westhill's athletic schedules:
UPCOMING HOME GAMES:
Mon 9/12 - JV Football vs. Greenwich @ 4:00pm
Mon 9/12 - V Boys Soccer vs. Bridgeport @ 4:00pm
Mon 9/12 - JV Boys Soccer vs. Bridgeport @ 5:30pm
Tues 9/13 - FR Field Hockey vs. Ridgefield @ 4:00pm
Tues 9/13 - FR Girls Volleyball vs. Stamford High @ 4:00pm
Wed 9/14 - V Boys Soccer vs. Danbury @ 4:00pm
Wed 9/14 - JV Boys Soccer vs. Danbury @ 5:30pm
Thurs 9/15 - FR Football vs. Greenwich @ 4:00pm (Rippowam)
Fri 9/16 - FR Girls Volleyball vs. Wilton @ 4:00pm
Sat 9/17 - FR Boys Soccer vs. Greenwich @ 11:00am
Sat 9/17 - V Girls Soccer vs. Greenwich @ 12:30pm
Sat 9/17 - JV Girls Soccer vs. Greenwich @ 12:30pm
---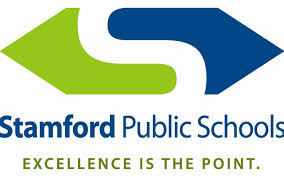 WE HAVE SPACES OPEN FOR PARENTS TO SERVE ON THE WESTHILL SCHOOL GOVERNANCE COUNCIL
THIS FALL
Make a Difference at Your School!

School Governance Councils are an opportunity for Connecticut schools to become centers of excellence that prepare all students for success. They represent the many interests of the families and staff that make up your school's community. This is important because research has shown that:
Partnerships among families, school and community members can make a powerful contribution to greater student success.
No matter what their income or background, students with involved families tend to have higher grades and test scores, better attendance, and higher rates of homework completion.
What Does The School Governance Council Do?
The School Governance Council serves as an important role to the school administrator by:
Bringing together parents, school staff, students and community leaders to work together to improve student achievement and

Assisting the school administration in decisions impacting students' education in areas such as:

Analyze data and school needs;
Review the school's resources; and
Advise the principal in making programmatic and operational changes.
Forms should be filled out and dropped off in the Main Office.
Contact David Greenberg with any questions.
dmgreenberg@optonline.net
---
STEM HACKATHON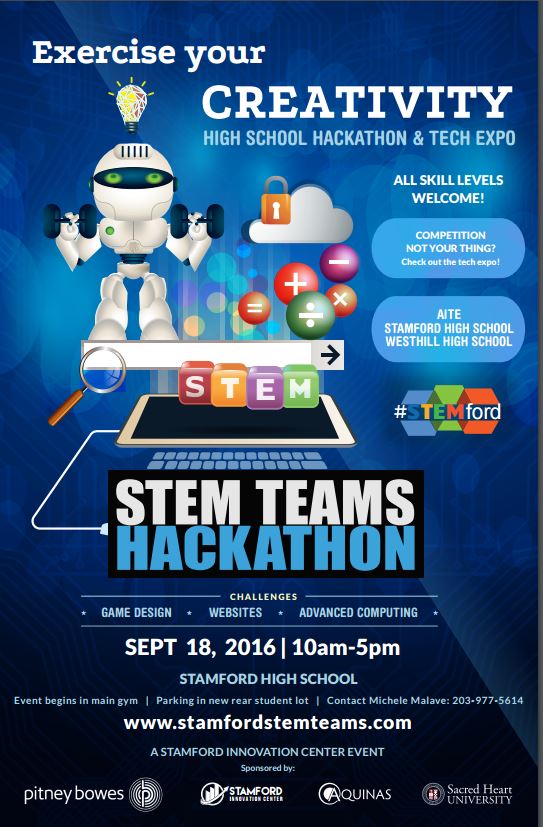 More information is available at
---

---
UPCOMING COLLEGE VISITS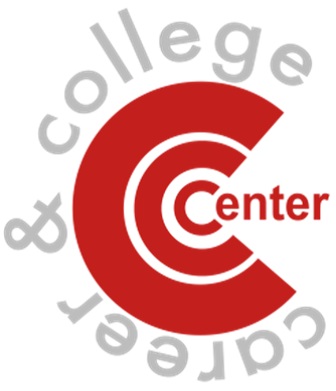 Juniors and Seniors: Representatives from the following schools will be visiting Westhill in the coming weeks:
* Mon 9/19 - Boston University - Boston, MA
* Wed 9/21 - Western Connectituct State U - Danbury, CT
* Fri 9/23 - University of New Haven - West Haven, CT
* Fri 9/23 - University of South Carolina - Columbia, SC
* Mon 9/26 - Indiana U at Bloomington - Bloomington, IN
* Tues 9/27 - Albertus Magnus College - New Haven, CT
* Thurs 9/29 - University of Maine - Orono, ME
* Fri 9/30 - Eastern CT State University - Willimantic, CT
If you are interested in any of these schools, sign into NAVIANCE , click on the COLLEGES tab, and then click on the COLLEGE VISITS link to sign up to attend the presentation. Print out your confirmation, and get an authorized signature AT THE VISIT.
Boston University
will be hosting a reception in Stamford for high school juniors and seniors and their families. All students should RSVP on the BU website.
Sunday, September 18, 2016
at the Sheraton Stamford Hotel on 700 East Main Street.
---
FINANCIAL AID NIGHT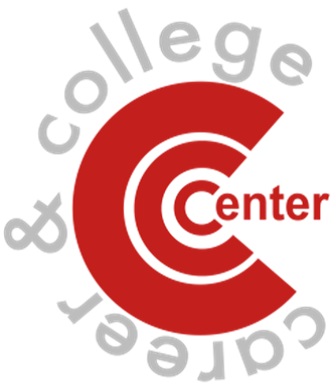 Westhill High School
Financial Aid Night will be
Thursday, October 6, 2016
from 6:30pm - 8:00pm
in the Media Center
Presentation will be given by
Diana M. Draper, Director of Financial Aid at Fairfield University.
Diana will review the application process and help guide you through Financing a Higher Education. Look forward to seeing you there!
---


FOOD DONATIONS ARE NEEDED FOR OUR WEEKLY BACKPACK PROGRAM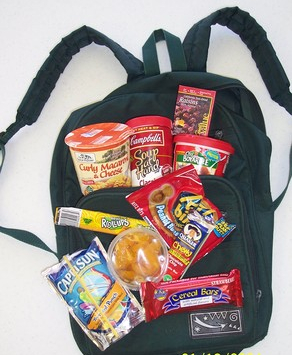 Please help the WPTSO feed over 30 students through the weekly Backpack Program. We fill backpacks with donated food every Friday and students at risk of going hungry over the weekend pick them up and return them empty Monday morning. Please consider donating non-perishables which you or your student can drop off in the main office. Suggested items include:
Cans of Tuna fish, chicken and/or ham
Spam, protein packets, cans of beans,
Canned vegetables and beef ravioli
Small containers of peanut butter, jelly , crackers
Carnation breakfast packets
Cans/boxes of soup, chili, mac 'n cheese
Fruit cups
Small boxes of milk, drink packets, juice
Stop & shop or Shop Rite gift cards
Gently used or new backpacks
Individual servings and/or small sizes (no glass please) work best for packaging. We would happily accept monetary donations as well.
---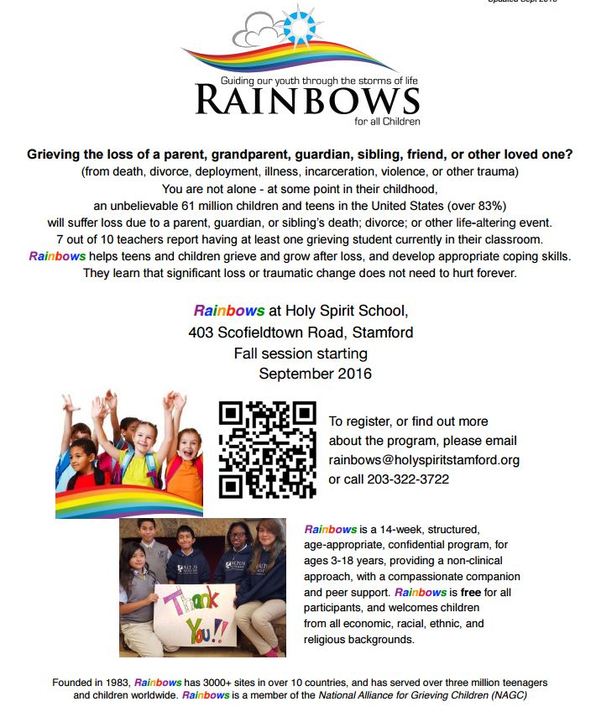 ---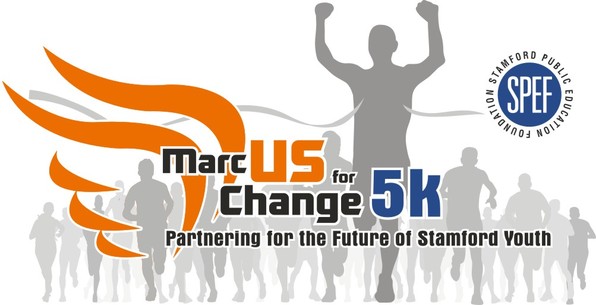 Our 4th Annual 5K
Registration is Open!
September 18th, 2016
8:00am
Mill River Park, Stamford
Gather your friends, family, co-workers and neighbors for the 4th annual MarcUS for Change 5K Walk & Run, taking place on Sunday, September 18, 2016,in Stamford's downtown Mill River Park (9:00 a.m./registration opens at 8:00 a.m.). This year registration is free for all participants 18 and younger!
The 5K, which kicks off US Day 2016, is presented by two non-profit foundations, the Stamford Public Education Foundation (SPEF) and MarcUS for Change, in collaboration with many local organizations. MarcUS for Change 5K celebrates the memory of Marcus Dixon McInerney, a Stamford High School graduate who overcame many life challenges and attended West Point Academy before his life ended tragically in 2012. This 5K is a way for the Stamford community to come together to raise funds for programs that help students needing additional academic and/or social support, such as SPEF's nationally-recognized Stamford Mentoring Program.
---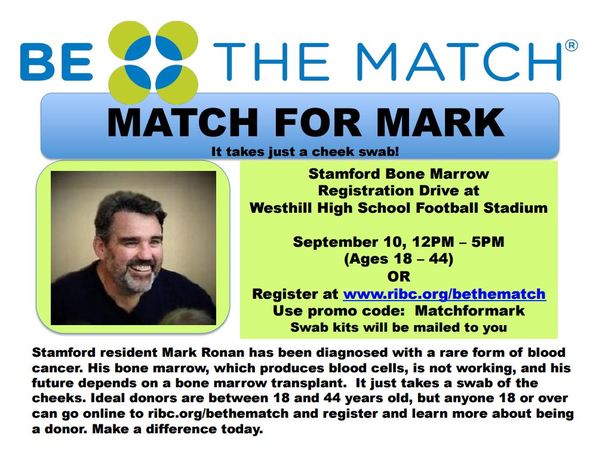 ---
RENEW YOUR MAGAZINE SUBSCRIPTIONS AND MAKE A DIFFERENCE AT WESTHILL!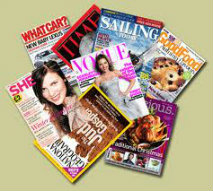 You can purchase or renew subscriptions to your favorite magazines at up to 85% off! Each time you make a purchase, our WPTSO will receive up to 40%! You can also support us by sharing this information with friends and family.
It's quick and easy -- and it will help make a difference!
---
PLEASE REGISTER YOUR STOP & SHOP CARD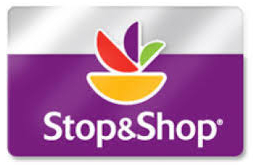 Go online to
www.stopandshop.com/aplus
and register your Stop & Shop savings card.
Enter Westhill High School ID # 08108
Every time you shop and scan your card at
check-out (works for Peapod, too) we get
points that = $$$
** You need to register your card each year **
---
If this newsletter was forwarded to you by a friend, and you would like to receive the Westhill Newsletter each week, please e-mail westhill@wptso.org