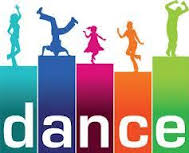 Thursday October 27, 2016
3:00 - 4:45 PM
Tickets for this event are $5 and can be purchased at lunch Tues, Wed. & Thurs. the week of the dance. PTSA will be providing snacks for this event, but we are also looking for several volunteers for ticket sales and to chaperone; if you are interested in helping with this event, please contact our Volunteer Coordinator Beth at: kmsvolunteers2016@hotmail.com

PTSA positions open and awaiting your creative insight and commitment to keeping our school community thriving!
The PTSA is a wonderful opportunity to stay connected and involved to ensure our kids the opportunity to benefit from such programs as Kids in Medicine, Hang Time, the 8th grade field trip to the University of Washington and community outreach events like Screenagers, which was a huge success.
The positions we are looking to fill are the following:
*Communication Chair (Knightly News)
*Legislative Representative
*Site Council Representative
*Staff Appreciation - 2 Co-Chairs
If you are interested and would like further information or descriptions of these positions, please contact Heather Muzzy at
president@kelloggptsa.org
Thanks and we look forward to you
joining our team.