November 2016 News in Agricultural Technology

---
Improving Legume Productivity with Nitrofix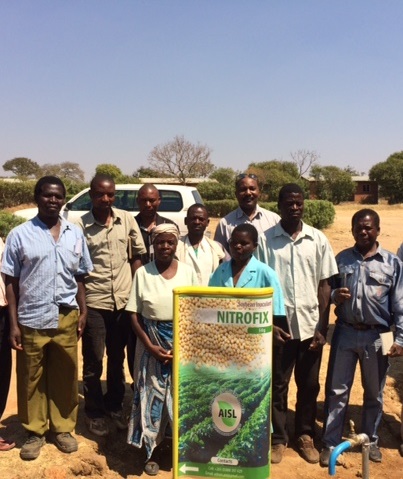 Nitrofix is a legume inoculant that increases legumes' natural nitrogen fixation, improving crop yields and saving farmers money on more expensive nitrogen fertilizer. Recently, Feed the Future Partnering for Innovation held its November Tech Talk with guest speaker Frederic Kawalewale, owner and manager of Agro-Input Suppliers Limited (AISL) in Malawi, which is commercializing Nitrofix in smallholder markets.
Kawalewale gave an introductory presentation on how Nitrofix works and how it benefits smallholder farmers, and answered questions about the product and AISL's work to commercialize it in Malawi.
Missed the Tech Talk? View the recording here!
---
Business Strategy Guides to Help Expand Your Business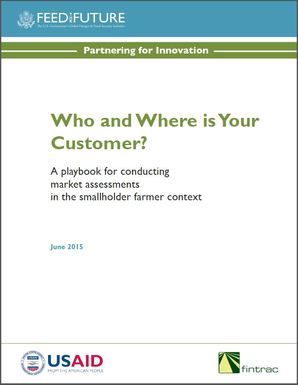 How can you increase sales by understanding your target customers and effectively marketing to them? Partnering for Innovation's series of business strategy guides provides step-by-step guidance on conducting market assessments, developing a value proposition, and ensuring that customers can access your product. With models and real-life examples, these guides are designed for companies selling products to the smallholder farmer market.
Head to the AgTechXChange to download the guides and discuss them with other entrepreneurs!
---
Transforming the Seed Market in Mozambique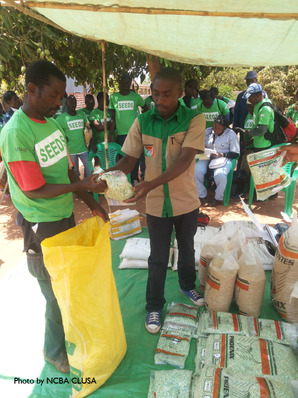 Mozambican farmers need to travel an average of 50 miles to purchase seed, most of which is not certified. As a result, farmers are often forced to use low-yielding seed that hinders productivity and keeps agricultural incomes low. Because access to certified seed is one of the main factors preventing Mozambique's farmers from increasing yields, Partnering for Innovation is partnering with NCBA CLUSA and Phoenix Seeds to improve farmer access to quality seeds. By investing in private sector seed suppliers, the program is helping address this challenge and supporting the creation of a sustainable source of seeds for farmers.
The November/December issue of Frontlines, the US Agency for International Development's flagship publication, features a story on this partnership and how it is helping transform the agricultural sector in Mozambique. Click
here
to read the full story!
---
AgTechXChange Highlights
Learn about marketing to base of the pyramid customers from Nutrivida, a Costa Rican business that sells fortified foods to traditionally underserved consumers.
Organizations in Bangladesh, Nepal, and Cambodia may be interested in a new grant that supports activities that help organizations working in food security engage with each other regionally. Learn more here.
---
Partner Updates
In Uganda, the African Agricultural Technology Foundation held 30 trainings for 1,630 smallholder farmers on postharvest handling techniques to reduce postharvest loss.
15,850 smallholder farmers have sold commodities to Export Marketing Company Limited in Mozambique through new agricultural hubs constructed through the company's partnership with Partnering for Innovation.
Negotiations continue for the final group of new program partners in Bangladesh, Zambia, Guatemala, Haiti, and Kenya.
---