October 2016 News in Agricultural Technology

---
EthioChicken Featured on Voice of America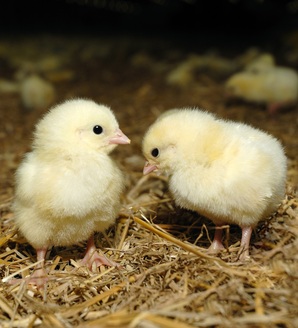 EthioChicken, which is commercializing improved poultry breeds in Ethiopia with Feed the Future Partnering for Innovation's support, was featured recently on Voice of America's Africa channel. The piece explored how the partnership between Partnering for Innovation and EthioChicken is increasing Ethiopians' access to this important protein source and providing an income generating opportunity for rural farmers.
In addition to selling day-old chicks, EthioChicken is also building a network of sales agents in rural areas that previously had little access to poultry breeds that produce significantly more eggs and provide more meat than local breeds.
View Voice of America's piece on EthioChicken here!
---
Increasing Food Security & Reducing Waste through Cassava Processing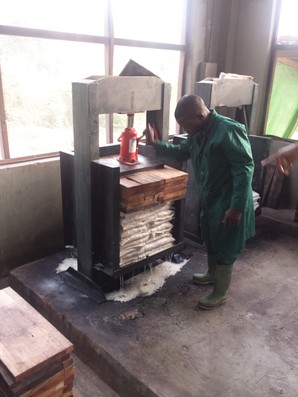 Cassava is consumed by millions of people across sub-Saharan Africa. Despite this, processes for producing and processing it remain inefficient. As public and private organizations around the world look for innovative ways to feed the world's growing population, there is an increasing focus on finding new solutions to improve cassava production, processing, and storage.
Two new articles, "Time for new tools to cut cassava postharvest losses" and "Cassava: key to overcoming Nigeria's reliance on food imports" outline the state of cassava production in Nigeria and the need for inventive changes to production and processing. One example is Partnering for Innovation partner Niji Foods, which is processing cassava peel into mash that can be used as a low-cost maize substitute in animal feed production, providing additional income for cassava producers and reducing waste.
Head to the AgTechXChange to discuss these articles and how innovations in the cassava value chain can increase food security and reduce waste!
---
How to Conduct a Market Assessment in the Smallholder Context: A Guide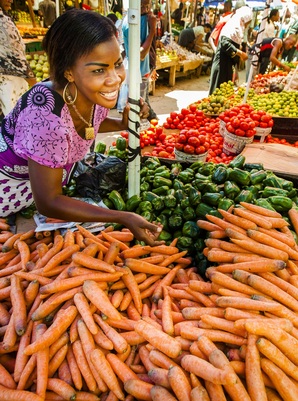 Finding information about smallholder markets can be difficult, but it is essential for companies looking to expand into this sizable market. Partnering for Innovation developed a series of guides that address some of the main business challenges to introducing agricultural technologies into smallholder markets. The first of these guides, "Who and Where Is Your Customer?," provides practical guidance on how to conduct a market assessment that will help companies understand smallholder customers' purchasing abilities and preferences, where customers are located, and the best channels for product distribution.
Download the guide from the AgTechXChange
here
!
---
AgTechXChange Highlights
Business opportunities related to meeting the Sustainable Development Goals could be worth as much as $2.3 trillion annually! Learn more from the Business and Sustainable Development Commission.
Operating in unstable environments poses numerous challenges to companies. Currency devaluation, security risks, and environmental changes can make it difficult to get products to customers. Learn the five ways that Partnering for Innovation's partners in Mozambique are overcoming these challenges here.
Watch Partnering for Innovation's director, Bob Rabatsky, discuss what Partnering for Innovation does and how its investment model successfully supports companies' entry into emerging economies in this video interview from SOCAP 2016.
---
Partner Updates
Partnering for Innovation is collaborating with Securing Water for Food and Powering Agriculture to develop a guide to marketing to women in smallholder settings - the "missing market" - that companies can use when designing and marketing agricultural technologies.
In Guatemala, the Farmforce traceability software is now covering 6,000 farmers through ten company subscribers. This represents nearly a 100 percent increase over the previous year.
This growing season, MEA received its largest order for its BIOFIX legume inoculant to date with one client requesting 7,000 sachets for soy inoculant for sale to smallholder farmers.
---