E-News September 12, 2017
Leadership Changes at MCPS – Susan McCarron Named New Food and Nutrition Services Director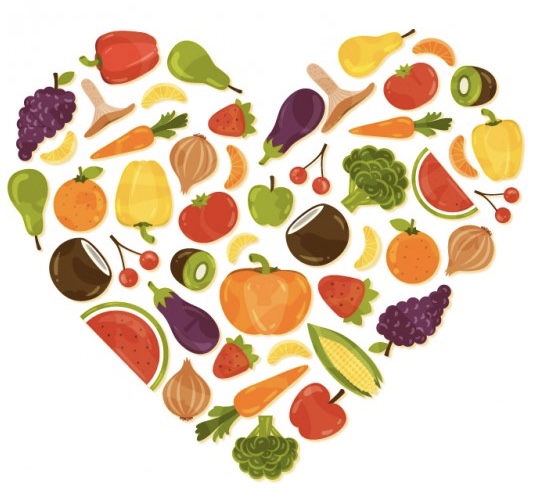 RFKM welcomes Susan McCarron as the new Director of the Division of Food and Nutrition Services (DFNS) for MCPS. Ms. McCarron brings a broad range of experiences to her new role leading the school food service, which began on September 11. She has previously worked for MCPS DFNS in wellness and food service supervision. Most recently she worked on nutrition education for a major national health care provider, Da Vita Health Care Partners Inc.

RFKM applauds the efforts of MCPS to include community representation in the interview process for the new DFNS Director. RFKM Board Member Marla Hollander served on the community panel that interviewed the candidates, along with former RFKM board member and Chair of the MCCPTA School Nutrition Subcommittee, Lisa Mandell. In addition, two members of the Montgomery County Food Council served on the panel.

We look forward to working collaboratively with Ms. McCarron to support a school system that serves and promotes whole, real, local, sustainable and nutrient-rich food that is tasty for a student body that needs this food to ensure their full learning potential.
Marla Caplon Appointed to New Role as Director of Student Wellness for MCPS
Marla Caplon, Ms. McCarron's predecessor, has been appointed as the Director of Student Wellness for MCPS. Part of her new role will be working to establish wellness teams in every MCPS school, as required by the new MCPS Wellness Regulation, issued in July of 2017.

The new regulation stipulates that "each school must establish a wellness council/wellness team to contribute to the integration of wellness measures as an element of social-emotional well-being in school improvement plans." These teams will be coordinated by the principal or his/her designee in each school.

In a partnership project through the Schools Work Group of the Eat Well, Be Active Initiative (under the Healthy Montgomery initiative), wellness teams are already being established at some of the lowest income schools in MCPS under a grant from the Trinity Health Transforming Communities Initiative. RFKM has participated in the Eat Well, Be Active Schools Work Group for several years. As the year progresses, we will be working to determine how existing Wellness Committees led by RFKM School Representatives and established via PTAs will fit into this new structure.

RFKM looks forward to working with these two healthy school champions to elevate the quality and character of school food, develop and deliver programs that advance literacy in nutrition and health, and engage students, parents, and schools in building a culture of health that spreads to their homes and communities.
Please get engaged in our work by making a donation today!


Rockville Rewards Kickoff at Paladar Sept. 14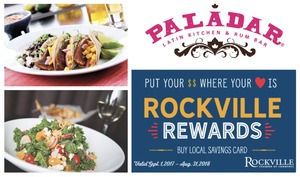 Real Food for Kids – Montgomery will be selling Rockville Rewards cards for the reduced kickoff day price of $15 at Paladar Latin Kitchen on Sept. 14 from 11:30 a.m.-1:30 p.m. and then 4:00 p.m.-8:30 p.m. on Thursday, September 14th. Please come out and enjoy lunch or dinner and also get a buy one get one free lunch card only for kickoff day purchasers (which can be used that day). Normally, the card gives you 15% discount Sunday-Thursday at Paladar. Cards will also be available on our web site that day for $15 + $.50 shipping. The cards provide valuable discounts on goods and services from over 125 additional local Rockville businesses, including BounceU of Rockville, Dawson's Market, Bar Louie, Ben & Jerry's of Rockville, Earth Treks Climbing Center, Potomac Pizza, Lebanese Taverna and much much more. See the complete list of participating businesses.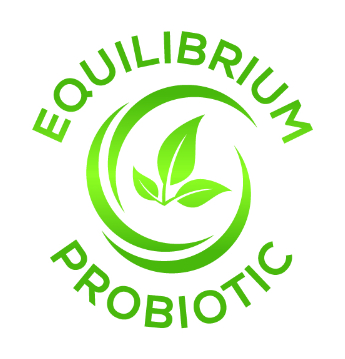 Are you ready for autumn allergies? Try Equilibrium. The world's highest strain-count allows EQ to address more GI tract issues. Buy with 20% discount using code Q52P3XGX at checkout on Amazon.com.
​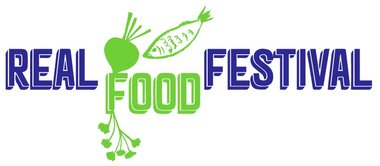 Get your tickets now!
RFKM will be hosting a chef-led cooking contest to develop a new school lunch entrée at our Real Food Festival Oct. 28th from 9:00 a.m.-1:30 p.m. at Concord St. Andrew's United Methodist Church in Bethesda. Bring the kids and the whole family for a fun day of healthy food and wellness activities!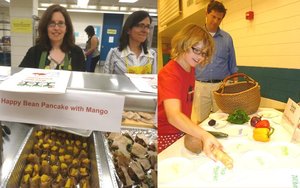 The festival, which will celebrate the 5th anniversary of RFKM, will feature workshops
for kids and parents on cooking, nutrition
and wellness topics. In addition, local chefs will provide cooking lessons and team up with older students for a chef-led competition to create a new school lunch entrée. Students will then vote on their favorite entrée and select a winner from the chef/student teams.
Purchase tickets or sponsor event
Wellness Workshop Leaders Needed for RFKM's Real Food Festival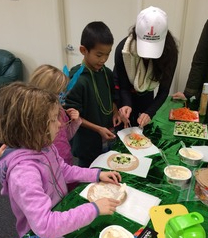 RFKM is looking for individuals or groups to hold workshops during our Real Food Festival on Oct 28th. There will be two slots for workshops – 9:30-10:30 a.m. and 10:45-11:45 a.m. Workshops should be wellness-based but can be on a variety of topics such as nutrition, cooking, mindfulness, yoga, etc. Workshops can be geared towards specific age ranges (e.g., young kids, tweens and teens and adults), or mixed, as appropriate. If you are interested in holding a workshop at our event, please contact Jill Grospierre with your desired topic and age target. Tabling options to promote your business or non-profit are also available. Please contact Lindsey Parsons if you are intersted in tabling.
School Food Advocacy Training + All Rep Luncheon

Interested in learning how to start a wellness committee and change the food
and/or wellness environment at your child's school? Come to RFKM's School Food Advocacy Training on Saturday, Sept. 16 from 10:00 a.m.-12:00 p.m., followed by a luncheon for all RFKM school representatives from 12:00-1:00 p.m. Both the luncheon and training will be held at our office at Nonprofit Village, 12320 Parklawn Dr., Rockville (second floor, conference room 1).
If you're part of a wellness committee or looking to start one, this is a perfect training to give you the tools and information to do so. Please RSVP to Lindsey by September 14.
Articles, Jobs, and Events of Interest
Grants
USDA Applications for Value-Added Producer Grants
Events
Organic Lawn Care Workshop
– Learn how to maintain your lawn more sustainably, improve soil health and eliminate the need for harmful herbicides, insecticides, fungicides, and synthetic fertilizers from
an organic lawn care expert.
September 23, 9:30 a.m. - 11:00 a.m.
Case
y Community Center
810 South Frederick Avenue
Gaithersburg, MD

20877
Ride for the Reserve: 10th Annual Bike Tour – 10th anniversary of the Montgomery County Farm Tour to benefit and protect the Agricultural Reserve's farms.
October 8, 8:00 a.m. - 4:00 p.m.
Poolesville Golf Course
16601 West Willard Rd.
Poolesville, MD 20837

Northeast Sustainable Agriculture Working Group Conference – This conference will look at the trajectory of the food and farm movement and the role we can play in shaping its future.
November 9 - 11
Lord Baltimore Hotel
20 W Baltimore St.
Baltimore, MD 21201

Cultivate the Chesapeake Foodshed 2018 Conference – 19th annual conference showcasing the "cream of the crop agricultural experts" and the latest information regarding farming and food.
January 11-13
College Park Marriott
3501 University Blvd East
Hyattsville, MD 20740
realfoodmcps@gmail.com
www.realfoodforkidsmontgomery.org
(301) 202-4812

Real Food for Kids - Montgomery is a grassroots parent and student
advocacy group working to promote whole, real, local, sustainable
and nutrient-rich foods in the Montgomery County Public Schools in
Maryland and is a chapter of Real Food for Kids.