Thank You RFKM Supporters!
As I chopped and grated and diced, preparing a celebratory Father's Day dinner for my husband and daughter, I reflected on the last three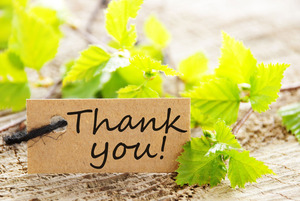 years and the whirlwind it's been since RFKM's inception in October of 2012. One of our first public events, a recipe contest, featured a definite crowd-pleaser: Classy Kale and Brussels Sprouts Salad by a mother/daughter team: the very dish I was preparing for our family's feast. The memory took me back to that first year, and how much has happened since then.

First, let me say how grateful we are to all of you for joining us on this journey, and putting your time, energy, talents, and passion into this effort.

Our number of supporters is now over 4,000, we have parents in 182 of MCPS' 202 schools, and official RFKM reps at 62 schools. There is a lot of grassroots advocacy happening! In an exciting year-end burst of activity, 6 new schools are moving ahead with forming Wellness Committees: Forest Knolls ES, Garrett Park ES, East Silver Spring ES, Sligo Creek ES, Blair HS, and Kennedy HS.

Highlights of the year: we were awarded a grant by the Trawick Foundation for office space in downtown Bethesda, so our new home coincided with Lindsey's new role as full-time Executive Director and Karen's as part-time Director. We had 3 very successful events: the 5-for-5 Challenge, the screening of "Fed Up", and a Dinner/Silent Auction. As part of the "Healthy School Food Maryland" coalition, we had 7 bills sponsored in the Maryland state legislature this past session. Due to our advocacy work, MCPS agreed to eliminate some chemical additives from future contracts and provide free water to kids in elementary school who purchase lunch. Perhaps the most positive development: MCPS has agreed to start a district-level Wellness Committee. We are meeting with Andrew Zuckerman, MCPS Chief Operating Officer, to discuss this in early July. At our Advisory Board Strategy Retreat this Saturday June 27, we'll be working on our plan for the coming school year. For more detailed information about all our activities, please look at our Annual Report for the 2014-2015 school year.

We have been gratified to see how much support our efforts are garnering – from the many parents who reach out to us and are willing to work hard at their own schools to effect positive change – to the people in the community who attend our events and support us in our fundraising efforts – to elected officials who help smooth the way for the kinds of changes we are advocating. Thanks to all of you for your support this year.

Have a great summer!
Karen Devitt, Director
---
The Power of Poop
Know anyone with weight problems, food allergies, auto-immune disease, gastrointestinal issues, ADHD, diabetes, autism, Parkinson's, dementia, depression or anxiety?
If you don't, you must be living under a rock. If you do, I can't recommend the book "Brain Maker: The Power of Gut Microbes to Heal and Protect Your Brain –for Life
" by David Perlmutter highly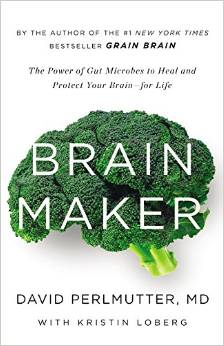 enough. If you missed my review of the Martin Blaser's book "Missing Microbes" you might want to start there then come back to this review. Perlmutter's book updates the research on mice, obesity and type 2 diabetes mentioned by Blaser to the most recent research out of the Netherlands showing that a replacement of the gut microbiota through fecal microbiota transfer (FMT) (aka poop transplants) in individuals with type 2 diabetes with the microbiota from lean, non-diabetic individuals, led to greater insulin sensitivity (which no current medication does successfully). This may be due in part to the fact that overweight individuals have been shown to have a much greater proportion of bacteria from the phylum Firmicutes than Bacteroidetes in their gut, and the former digest more dietary fibres than the latter, essentially extracting more calories from food. Perlmutter, a neurologist, who is also the author or "Grain Brain", also connects the destruction of the gut microbiome through C-sections, lack of breastfeeding, antibiotics and poor diet to many neurological conditions, including auto-immune diseases like MS, ADHD, ALS, Parkinson's, depression, anxiety and dementia. Apparently the gut microbiome's role in inflammation and inflammation's role in many other conditions is at the root of many of these diseases.

While research in these areas is in its infancy, what impressed me the most about Perlmutter's book was his willingness to help people start healing themselves by revealing what few have heard about at this point: probiotic enemas (might as well send the bacteria straight to the source), FMT, and eating fermented foods, cured foods and prebiotic foods. He documents a case he has personally seen of a parent appearing to cure her child of autism through home-done FMT (see thepowerofpoop.com for more information on that). He documents another case of a child whose symptoms of Tourette's syndrome virtually disappeared after treatment with probiotic enemas.

While FMT in the U.S. is only permitted for recurrent C. Difficile infections, in other countries such as the U.K., it is being used to treat many other conditions, including Multiple Sclerosis. And home-done FMT is becoming much more popular, with multiple do-it-yourself instruction sites popping up on the internet. Due to the obvious ick factor, this mostly appeals to people with potentially life-threatening conditions like ulcerative colitis and Crohns disease. The toughest part is often finding a good donor. That's why I'd encourage any of you in great health with a good diet to consider adding yourself to the donor registry, and then pick up a copy of Brain Maker: The Power of Gut Microbes to Heal and Protect Your Brain– for Life.
---
FDA Trans Fat Ban … and a Surprising Recommendation from the Washington Post

The FDA announced on June 16 that within 3 years, food manufacturers will have 3 years to remove trans fat completely from food. This is a great victory for food advocates and the general population. A June 18 Washington Post editorial stated: "This isn't food fascism. It's a long overdue,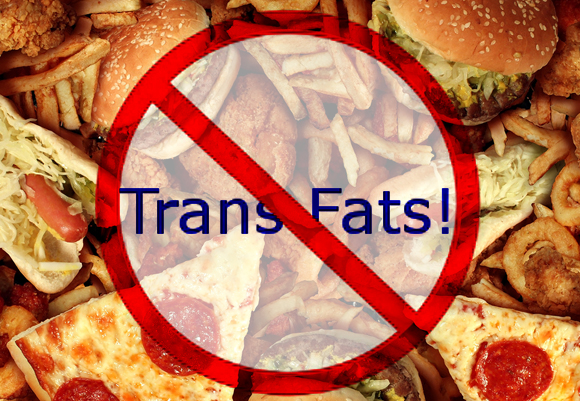 science-informed recognition that trans fats are both dangerous and unnecessary, and it's about the least the government can do to encourage healthier eating."

MCPS sells a number of items with Trans Fats. Because food manufacturers are allowed to list "0" Trans Fats on the Nutritional Facts label if the item contains up to .5 grams, we are led to believe that there are no trans fats in MCPS food. Without access to full ingredient lists, parents have no way of knowing which foods contain trans fats (or any other ingredient, for that matter). Only the most highly motivated parent can gain access to this information by scheduling an appointment with DFNS, driving to their office in Rockville, and spending half a day perusing catalogs of products. We've saved you the trouble! See our list of foods in MCPS with trans fat and other chemical additives.

The Post editorial goes on to address the broader issue of food, health, and regulations: "As a general matter, however, we believe that taxing things the government wants to discourage is a way to achieve legitimate national goals with minimal economic disruption and individual coercion. A tax of appropriate size on added sugars, for example, would discourage consumption and encourage food- and beverage-makers to develop new recipes." Now, taxing added sugars - that's a radical notion, and one that we wouldn't oppose!
Important Meeting - We Need Your Help!
MCCPTA is having a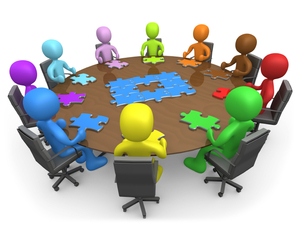 Down County Consortium (DCC) Area Meeting on July 13 from 6:30-9:30 p.m. at Argyle Middle School (2400 Bel Pre Road, Silver Spring 20906). The meeting will be preceded by an informal reception with state and local elected leaders. According to Julie Grimes, the DCC Area VP, this is an opportunity "to let our County PTA leadership know the issues important to our area." Please show up and voice your concerns about school food. Not only has MCCPTA been silent on this issue, but the Chair of the MCCPTA Health and Safety Committee voted against our efforts to bring healthier competitive food options to MCPS in her role as a member of the Wellness Regulation Revision Work Group. Imagine how powerful a message we could send to MCPS if MCCPTA were our ally? We need to make some noise, but also be unfailingly polite!
If you can, please try to attend this meeting! We can provide you with postcards that are great for introducing RFKM to other people.
---
Great News from Panera Bread!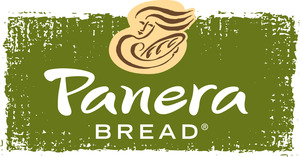 Panera Bread plans removal of artificial colors, flavors, and other additives by 2016. Additives have already been removed from their salad dressings. See the complete Panera "No No List".

Given the size and popularity of the Panera Bread chain (1,900 cafes in 45 states and Ontario, Canada), this is a very positive development and bodes well for the school food improvements RFKM has been advocating for. As consumer demand forces food manufacturers to eliminate problematic ingredients, we expect these changes will start to run over into school food as well.
---
Food Literacy Public Meeting Features MoCo Healthy Eating Initiatives for Children

The Food Literacy Working Group's annual Public Meeting on May 19 was a huge success. It featured 12 local organizations working in the area of children's nutrition (including RFKM's own Lindsey Parsons (who is also co-chair of the Food Literacy Working Group). Read more below.
Healthy Eating for Kids Starts in the Kitchen and the Garden, at School and in the Compost Pile!
---
Articles of Interest

RFKM's award featured in the Northwood News: RFKM Wins 'School Activist' Azalea Award from Takoma Park (see p. 11)

"'No child has ever died for lack of chocolate milk and chicken nuggets', Cooper said."
A Dearth of Nutrition in School Lunches

The 4 Safest Sugar Substitutes and a Few to Avoid Completely

San Fransisco Approves Warning Label for Sugary Drink Ads

The Montgomery County Food Council Presents the Summer Eat Local Challenge!
---
Support RFKM through Amazon Affiliate Link

Please bookmark RFKM's Amazon Affiliate Link and support RFKM with your Amazon purchases.
---

Special thanks to our sponsor: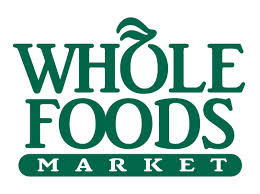 ---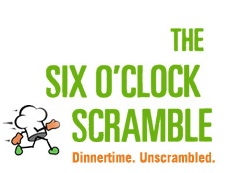 Now offering an all-vegetarian meal planning service!