E-News April 11,
2018
Dear RFKM Members,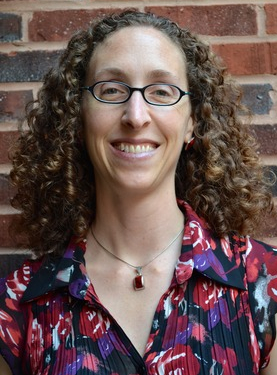 It is with a full heart that I inform you that I will be leaving RFKM within a few months. This organization is my baby (I co-founded it in 2012 with Karen Devitt, a former MCPS parent), and it's sad to leave, but I'm happy to say that I'll be leaving it in strong financial and administrative condition, able to stand on its own legs, support a replacement for me and continue the great advocacy and education work we have done together.
In our 5½ years of work together, our advocacy has led to real changes in school food in the county, including:
the removal of strawberry milk

a prohibition on ALL artificial colors in school food and cleaner label, less processed food

better access to water in elementary schools

more scratch cooking in MCPS

better transparency about and selections of a la carte food

and coming up soon – antibiotic-free chicken
We have also brought about structural changes and had advocacy successes that will continue to serve us for years, including:
building a member-driven, grassroots organization with over 5,600 supporters, including over 3,500 parents, over 100 of whom have attended our school food advocacy training and 69 of whom currently serve as a representative for RFKM to their child's school;

the formation of the MCPS district-wide Wellness Committee;

the passage of an MCCPTA resolution on school food;

the formation of over 20 school-based wellness committees by our representatives that have brought about many changes in their schools; and

preliminary results from the 2017 Healthy School Food Maryland School Food Environment Grades rubrics showing a more than 65 point increase in scores, indicating a real movement for change in response to our advocacy statewide (grades to be released by the end of April or early May)!
So thank you all for helping us get to where we are! It's a real cause for celebration.
My family and I will be moving to Tucson, Arizona between the end of June and mid-July, where I'll be pursuing a new career as a Health and Wellness Coach.
I'm so thankful to each one of you for your contributions to and collaboration in this work. Our Board of Directors has formed a Search Committee and will be looking for a new Executive Director to start this summer. I'm very hopeful that our new ED will come from our membership, so if any of you are interested in my position, you can find a position description on our web site. Please share the URL widely, especially with MCPS parents.
The learning curve will be steep in taking over a one-employee organization, so I appreciate any help you can give to help my successor become a successful Executive Director for RFKM. Also, one of the biggest challenges in this role is fundraising, so if you could make a donation now to support the incoming ED, that would make it much easier in the beginning and take one item off of her/his very full plate.
I'm so thankful to each and every one of you who have given me the privilege of serving you in this role.
Lindsey

Keep your eyes peeled next week for an invitation to RFKM's online silent auction, which will run from April 16-26th. We've focused on the kinds of items you love to buy - restaurant and grocery gift cards, hotel stays, massages and cooking camps. Please plan to bid generously to help support our work.
Cool find: Activity Tracker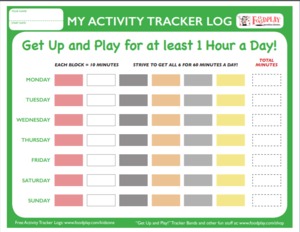 Encourage your kids to be active an hour a day or more by
printing out this activity tracker log and putting it on your fridge or bulletin board.

This is a great way to spark physical activity for your kids. They can even have a contest with their friends or family members to see who can be more physically active! Try it out by downloading the activity tracker log.
Drinking Water Test Reports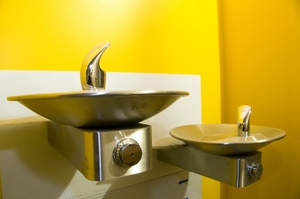 MCPS, in response to legislation requiring schools to conduct periodic testing for the presence of lead in drinking water outlets, has begun testing water in its schools.

Many schools have been found to have elevated lead levels in some faucets and even drinking fountains. Parents at affected schools are being notified. Every MCPS school is supposed to be tested this year.
See testing results.

As a result, some parents have called for lower allowable lead levels - 5 parts per billion (ppb), whereas current rules require remediation only at 20 ppb.
The American Academy of Pediatrics states that school water should not be over 1 ppb. DC has set the level at 5 ppb with the stated goal of reaching less than 1 ppb, and the FDA also sets the level in bottled water at below 5 ppb. If you would like MCPS to follow these guidelines and use the 5 ppb action level, you can
contact the Board of Education about this at
boe@mcpsmd.org.
Saturday, May 19, 2018
Rockville, MD
Calling all health enthusiasts and cyclists to join iControlMyHealth for a charitable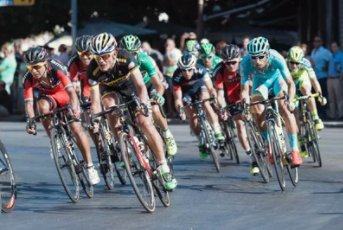 biking event in Rockville, MD to promote Healthy Eating, Active Lifestyle, and Disease Prevention in Montgomery County, MD.
Route options include 10, 25, 63 and 100 miles to suit all types of riders. All proceeds go towards health and community events in Montgomery County and to support Real Food for Kids - Montgomery.
Registration: $25; fundraising minimum before the event: $175 (all donations are tax-deductible)
All riders will receive Tour de Health 2018 custom Pactimo® Biking jersey.
Support us through Amazon Purchases
Articles, Petitions, Events, Surveys, Workshops and Jobs of Interest
Events
MCPS-MCCPTA Mental Health and Wellness Forum - Sunday, April 22, 2018 from 1:00-5:00 p.m.
Board of Education Candidates Forum
- Monday, April 23, 2018 starting at 7 p.m
Sugar Seminar Series at GW - Thursday, April 26, 2018 from 3:30-6:00 p.m.
UMD Grow It Eat It Spring 2018 Open House - Saturday, April 28, 2018 from noon-4 p.m.

Partnership for a Healthier America Summit - Wednesday, May 2 to Friday, May 4, 2018
Healthy Eating Discovery Summer Camp 2018 - Monday, July 30 - Friday, August 3, 2018 (one week session)
Surveys
The Lunch Tray Parent Survey on School Food
Workshops
Cultivate Baltimore Urban Farming Workshops - Baltimore, MD. Starts Wednesday April 11, 2018 from 4:00-6:00 p.m.

Community Engagement (in school gardens) Workshop - Washington, DC. Friday April 27, 2018 from 12:00-4:00 p.m.

Building an Herb Spiral -
Frederick, MD.
Sunday May 6, 2018 from 1:00-3:30 pm.
Jobs
Executive Director, Real Food for Kids - Montgomery
Chief Operating Officer
- Center for Science in the Public Interest (CSPI)
realfoodmcps@gmail.com
www.realfoodforkidsmontgomery.org
(301) 202-4812
Real Food for Kids - Montgomery is a grassroots parent and student advocacy group working to promote whole, real, local, sustainable and nutrient-rich foods in the Montgomery County Public Schools in Maryland and is a chapter of Real Food for Kids.