This week is your last chance to sign your kids up for the . . .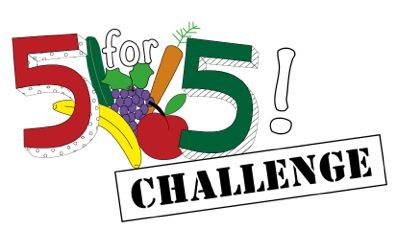 Want to get your kids excited about eating more fruits and vegetables? Tempt them with prizes and sign them up for RFKM's 5 for 5 Challenge, sponsored by Whole Foods Market. During the week of September 21-25 (Maryland Homegrown School Lunch, or farm-to-school week), we are challenging MCPS students to eat at least 5 servings of fruits and vegetables a day for 5 days and to raise at least $5/serving to support the work of RFKM. Ideally, students will find 5 individuals who will each sponsor 5 servings of fruits and vegetables for $25.

There will be special prizes for the child who eats the greatest variety of fruits and vegetables and for the child with the largest number of sponsors. The deadline to sign up is Sept. 20th at 11:59 p.m.

To register your kids (or yourself), visit http://5for5challenge.causevox.com.
---
PTAs - Partner with RFKM for 5 for 5 Challenge
Looking for a healthier model for a fundraiser for your PTA? Partner with RFKM to run the 5 for 5 Challenge at your school. RFKM provides all the support and materials, as well as food for a celebration for participating children, and profits are shared equally. It can be done at any point throughout the school year. To find out more about partnering, contact Lindsey at lindsey@realfoodforkidsmontgomery.org
---
Montgomery County is Looking for Council Members Committed to Improving the Local Food System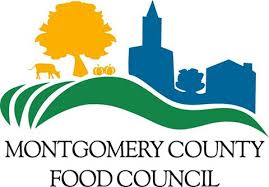 Do you live/work/feel invested in Montgomery County? Do you have expertise in food-related issues? Do you represent a food sector or working community? Can you bring food system relationships and resources to the table? The Montgomery County Food Council is looking for members beginning January 2016. Resume and personal statement must be submitted to Heather Bruskin, Food Council Manager, at mocofoodcouncil@gmail.com by October 16.
---
Get Involved in Food Literacy/Advocacy in the County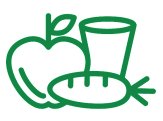 You are invited to participate in the Montgomery County Food Council's Food Literacy Working Group (co-chaired by RFKM's Lindsey Parsons). The group meets 2:00-3:30 p.m. every third Friday of the month at Bethesda Green. Current projects include working on legislation for healthy default drinks for kids meals in restaurants, supporting activities for Food Day on October 24, and a brochure to promote school gardens to principals. Get involved! The next meeting is September 19. To keep up on our announcements, join the Food Literacy Google Group.
---
Support RFKM through Amazon Affiliate Link
---
Special thanks to our sponsor: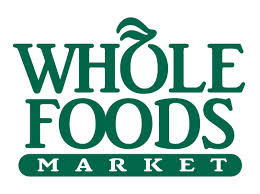 Sad News
Joseph Yanovitch, beloved husband of Karen Devitt (RFKM's co-founder) and father to Justin Park-Yanovitch, Eli Park-Yanovitch and Lily Yanovitch, suffered a fatal accident while hiking in the Dark Hollow Falls area of Shenandoah National Park on Friday, August 21. Karen, Lily and all of Joe's family are extremely grateful for the outpouring of love and support from our community. For those wishing to contribute, a memorial fund site has been set up at: www.gofundme.com/yanovitch. Please join family and friends for a music-filled celebration of Joe's life on the occasion of his 67th birthday. The event will be held on

Saturday, September 26

from

3-6 p.m.

at McGinty's Pub in downtown Silver Spring.
---
Fifth Annual Food Day Symposium to Focus on School Food
October 23, 2015
9:00 a.m. – 4:30 p.m
Wiseman Ballroom, Student Center, Bowie State University (PG County)

This year symposium is titled "Promoting Healthy Eating at School for the Management of Childhood Obesity: the Challenge of Processed Menus and Vending Machine Culture."
Registration
---
School Food Activism Training

RFKM will be hosting a training in school food activism on Saturday, Oct. 3 from 10-1 at Whole Foods Friendship Heights. If you're considering becoming a school representative or serving on a school wellness committee, are new to the job of school rep, have never attended the training or just want a refresher, please come! Everyone is welcome. Please RSVP to lindsey@realfoodforkidsmontgomery.org.

---
Live in or around Takoma Park and want a Trader Joe's near you?

For residents of the Takoma Park and surrounding ares, trekking to Route 29 or downtown DC just to shop at Trader Joe's can be a hassle. TJ's has a history of opening stores where they are requested, so a Facebook group as well as a petition have been created to convince the store to open another location.
---
Articles, Videos and Events of Interest

Amidst School Lunch Fight, Paid Mom Bloggers Shape the Conversation

Serving Up School Lunches of Tomorrow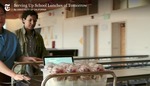 Check out this video of a new initiative to engage kids in healthful eating to improve nutrition, reduce waste and curb obesity.

Black and Hispanic Youth are Disproportionately Targeted with Advertising for Unhealthy Food and Beverages

September 19: Farm Bureau Farm to Table Dinner, 4-10pm in Poolesville

October 8: Bethesda Green Gala, 6:30 pm at Bethesda Jazz and Supper Club