E-News May 29,
2018
Pizza Reduced to Once a Week in Elementary Schools
In conjunction with Susan McCarron, Director of Food and Nutrition Services for MCPS, RFKM is glad to announce that your concerns about repetition of kid foods has been heard and MCPS has reduced pizza to a once a week offering in elementary schools in MCPS (down from twice a week)! In addition, Ms. McCarron indicated that entrée salads will be offered once a week in elementary schools next year, rather than only once a month.

Ms. McCarron announced these changes in a report, Power Point and testimony to the MCPS Board of Education on May 21, 2018. Other announcements on upcoming and completed changes made during that report include:
Reductions in sugar in offerings including:
A move to decrease waffles and pancakes at breakfast, and an increase in omelets, breakfast sandwiches and whole grain bagels




A reduction in the sugar in the chocolate milk from 22 grams (10 added) to 19 grams (7 added) next year
New entrées piloted with more widespread introductions planned this year and next:
Chicken coconut curry




Turkey chorizo




Korean street tacos
New fruit and vegetables and sides piloted with more widespread introductions planned this year and next:
Chicken ancient grain vegetable soup




Corn and edamame mixture



Roasted broccoli and butternut squash, which will be bundled with meals


Roasted vegetables on pizza (photo at right)




A grant application for more Vitamixes in order to offer fresh fruit and yogurt smoothies at breakfast, which were piloted with great success in two high schools this year at breakfast, then lunch (Clarksburg and Wheaton HS)
Expansions of vegan, vegetarian and salad options: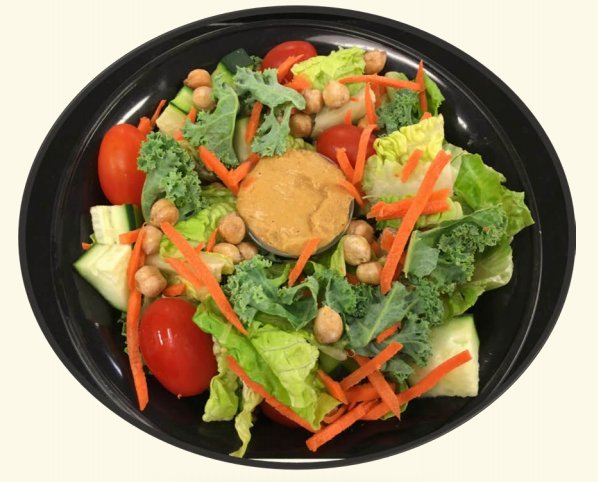 A new Mediterranean vegan entrée salad (photo at right)




A plan to bring back some salad bar kiosks in lunch lines next year, including all of the fresh fruits and vegetables, with all kids going through it




The hope that at some point all schools will have salad and fruit bars at every school



A positive reception for self-serve large tossed salads in elementary schools (photo at right)


Working on a vegan chili for the fall




Looking to uses pulses (e.g., peas, lentils, beans) in plant-based entrees – e.g., power bowls with greens, ancient grains and pulses
Other announcements:
The removal of the straws from their packets for next year (for environmental concerns)




The introduction soon of a new web site (for which RFKM provided feedback) that will eventually include ingredient lists for all foods
We're very excited to see that MCPS has been listening to your voices that we have helped to transmit through our meetings, advocacy campaigns and School Food Environment Grades and thankful to Susan McCarron for the leadership and collaborative spirit she has shown in her first year as Director of DFNS. You can share your appreciation and thanks with Ms. McCarron through her email.
Donate to support our work
Through yearly member surveys, RFKM establishes priorities that you care about, then amplifies your voices through our advocacy. Reducing the frequency of kids foods and reducing sugar in MCPS offerings have been top priorities for our members for years, and our advocacy has finally brought about some changes in these areas. If you believe that advocacy voice is important to support, please donate now.
Online Silent Auction Leftovers
We still have two items left from our Online Silent Auction. To buy any of the items below, email lindsey@realfoodforkidsmontgmery.org. No bidding necessary.
Become a Health Coach Certification Program - 1 Admission to Health Coach Institute's 6 month program (Valued at $5,950.00)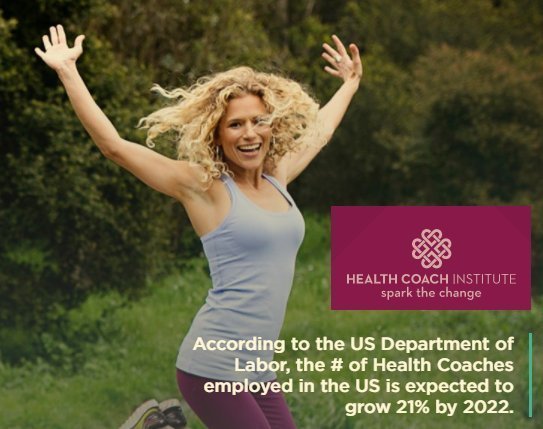 Price: $2,000.00
The online course is carefully delivered in 4 digestible pillars: Nutrition, Health & Wellness; Transformational Coaching; Personal Growth and Proven Marketing & Simple Business Systems. Throughout the 6-month professional certification training you will learn the secrets to facilitating transformational experiences for your clients that will enable them to embody a new way of being that will create a positive ripple in every area of life.
CF Services Group, Inc. - Social responsibility investment portfolio analysis (
Valued at $500.00)

Price: $75.00

You do a lot to promote positive social and environmental change. Do your investments do as much as you do? The financial planners at CF Services Group, Inc. will provide you with an in-depth analysis of your portfolio in terms of its social and environmental impact. A risk analysis comparing the level of investment risk you are comfortable with versus your portfolio's actual risk level is also provided. Together, these reports will help you understand the social, environmental and risk factors of your investments.
Support us through Amazon Purchases
Contests, Articles, Events and Jobs of Interest
Events
2nd DCPS School Food Advisory Board meeting - May 30, 5:30-7:30 p.m.

Perennial Pasture Walk and Milking Robot Demo - May 31, 2018, 2:00-4:00 p.m.

Montgomery Parks Foodie Fridays: The Who, What, Where, and How of Three Millennial Food Champions
June 22, 6:30-8:30 p.m.

Healthy Eating Discovery Summer Camp 2018 - Monday, July 30 - Friday, August 3, 2018 (one week session)

Our Young Chefs Summer Cooking Camps 2018

Jobs
Associate Director, Obesity Prevention and an Associate Director, Cardiovascular Health, Global Health Advocacy Incubator (GHAI), an initiative of the Campaign for Tobacco-Free Kids
Public Health Intern, Fair Farms Maryland
realfoodmcps@gmail.com
www.realfoodforkidsmontgomery.org
(301) 202-4812
Real Food for Kids - Montgomery is a grassroots parent and student advocacy group working to promote whole, real, local, sustainable and nutrient-rich foods in the Montgomery County Public Schools in Maryland and is a chapter of Real Food for Kids.