Spotlight on Schools: Sligo Creek Elementary School
Last spring, the Sligo Creek ES Wellness Committee conducted a survey of parents on school food impressions and preferences. Responses from almost 100 parents showed strong support for adding a salad bar to the cafeteria, removing juice but adding some healthier a la carte snack items to the cafeteria (e.g., hummus and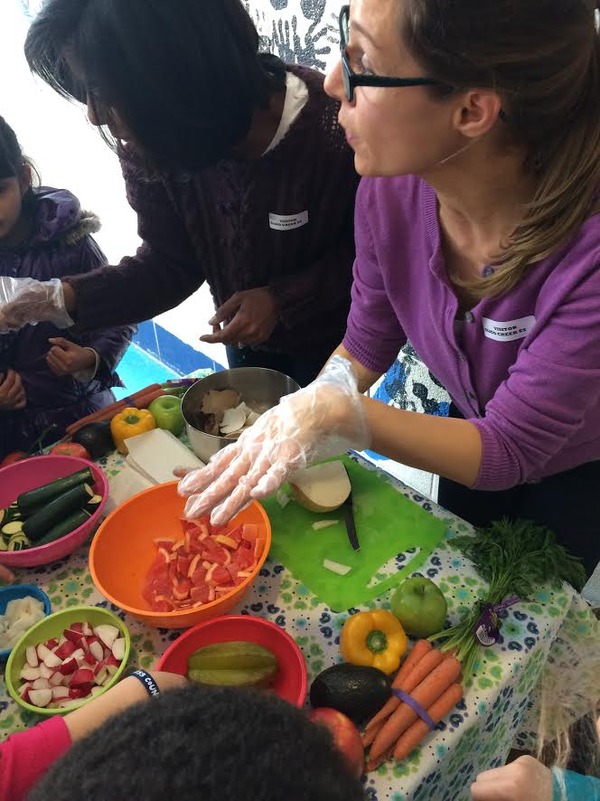 popcorn), ending the practice of having teachers reward students with unhealthy food, and sharing information with parents about a la carte options in the cafeteria. Parents whose children were enrolled in the aftercare program at the school also expressed their support for healthier snack options. Due to the large number of possible asks coming from the survey, the Wellness Committee drafted a priority list of requestes to discuss with PTA leaders. At the PTA leaders' suggestion, they then reduced the list to a more limited number and met with the principal, who was very receptive to most of the requests.

In the meantime, the committee hosted the 5 for 5 Challenge fundraiser in conjunction with RFKM in February, raising $1005 to date. The money is targeted towards buying and installing a water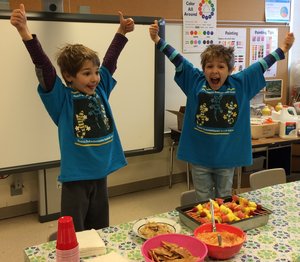 bottle refill station in the cafeteria. In advance of the fundraiser, wellness committee members led a tasting of exotic/new fruits and vegetables in the cafeteria for all students. They received many positive comments from parents after the tasting and challenge, such as this comment from the mother of one girl who participated: "She has loved participating in this challenge. It has actually 'forced' all of us to be more mindful about our fruit and vegetable choices...Thanks again for bringing this awesome program to our school." On the Friday after the Challenge, all the participating kids were invited to a celebration where they enjoyed fruit kabobs, hummus and pita chips and played a game of "fruit and veggie concentration."
---
RFKM 2017 Member Priorities Survey Underway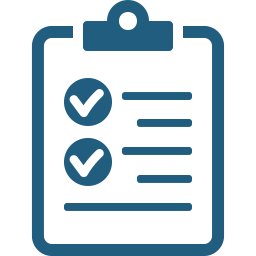 You should have received an invitation to participate in this year's Member Priority Survey. Your responses are always very important to us in determining our priorities each year,
but this year more than ever, we need your feedback. In our role serving on the MCPS Wellness Committee, we have to make decisions on a number of issues relating to district-wide policies on marketing, foods brought in by parents and other areas on which we do not have strong opinions or a sense of our members' opinions. So please fill out your survey and if you can't find the invitation, check your spam folder, or email Lindsey
at
lindsey@realfoodforkidsmontgomery.org
for an invitation.
---
RFKM's Gala and Silent Auction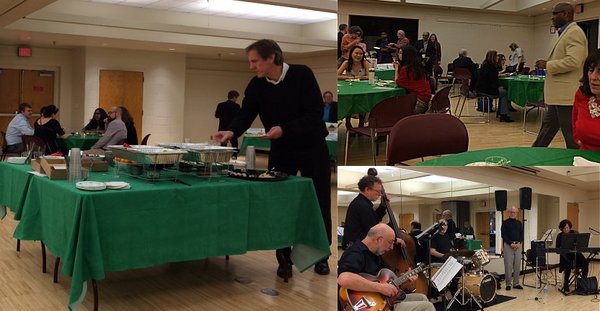 On February 24, 2017, RFKM held our Musical Gala and

Silent Auction. Guests were entertained
by the jazz and bossa nova stylings of the Karen Devitt Quintet and had
the
opportunity to bid on vacation homes, restaurants, massages,
home improvement services and more.
Guests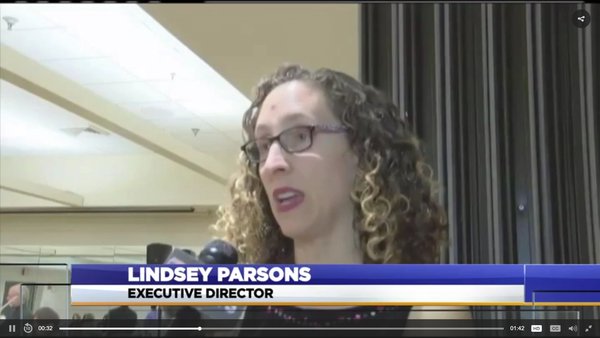 also enjoyed wine and delicious hors d'oeuvres, including tahini cauliflower donated by Mezze Box and gluten-free, low-sugar cupcakes and savory tarts from the Red Bandana. With over 70 guests and sponsors, the event was a success! Thank you to all who attended; we really appreciate your support. If you weren't able to make it, check out the media coverage from WHAG-TV.
---

Silent Auction Leftovers
After our Silent Auction on Feb. 24, we had a few leftovers that we will now be offering in an online auction. If you'd like to bid on any of them, please email Lindsey Parsons at lindsey@realfoodforkidsmontgomery.org with the subject line "pre-bid: name of item". Include your opening bid, maximum bid, name and phone number. We'll finalize it by 3/10/17, so please have your bids in by noon that day.
---
Webinar Replay on Elementary School Salad Bars and School Food Grades with Lindsey Parsons and Rodney Taylor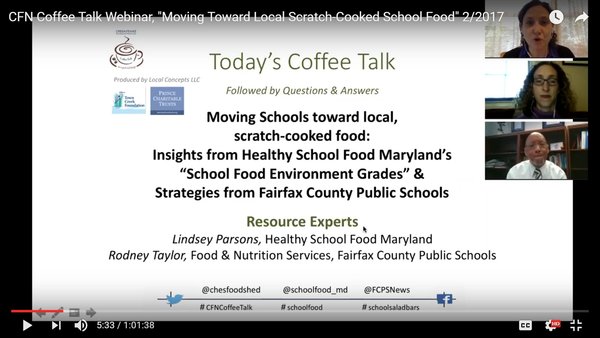 Hear more about Healthy School Food Maryland's school food grades project and Food Service Director Rodney Taylor's successful elementary school salad bar program in the Fairfax County Public Schools in this webinar recorded Feb. 2, 2017. You can access the recording, notes, resources and more here.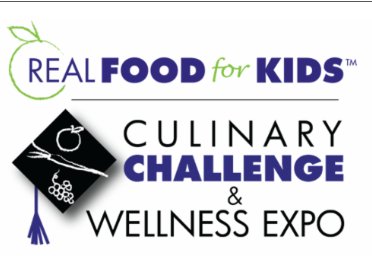 Looking for a fun way to get your child excited about good nutrition? Register for Real Food for Kids' 5th Annual Culinary Challenge and Wellness Expo at Lake Braddock Secondary School in Burke, VA on March 11 from 9:30 a.m. - 2 p.m. Guests include celebrity chef, Jamie Leeds, Washington Post Deputy Food Editor, Bonnie Benwick, and The Six O'Clock Scramble chef, Aviva Goldfarb. The event includes a cooking competition between different high school and middle school students, raffles, lunch, and your choice of workshops!
---
Rockville Rewards Cards are now $10!!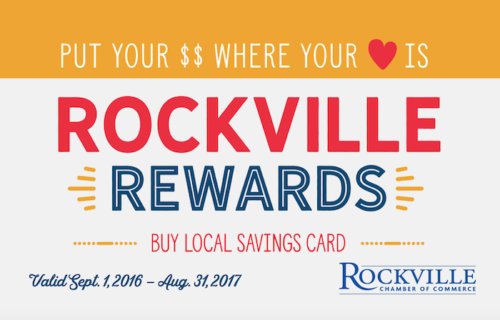 Save money, support local businesses, and help raise money for RFKM! Rockville Rewards Cards provide valuable discounts on goods and services from over 125 local Rockville businesses, including Vie de France, Dawson's Market, American Tap Room, Rockville Massage, Earth Treks Climbing Center, and much more. Check out the complete list of businesses participating this year. Cards are valid until August 31, 2017. The discounts 'pay' for the card after only a few uses! Click to purchase.
---
Parks Department Survey

Take the MoCo Parks Department's survey to help planners identify where to develop new parks, how to renovate existing parks and what kinds of programs and amenities you'd like to see in parks.
---
Articles, Events, Conferences, Petitions, and Webinars of Interest
Articles
NYT: Healthy, Organic Cereal Cracks the School Food Market

Dunkin' Brands Praised for Eliminating Dyes

U.S. High School Kids Abandoning Sweetened Sodas

It Takes A Village To Transform School Lunches

How Schools Can Get Children to Eat Their Vegetables

School Meals That Are Healthy for Kids- and the Environment

BREAKING: Can We Trust the Data Behind "Smarter Lunchrooms?"

Silver Diner Chef Wins Food Network's Chopped Competition

Vitamin D may play a role in intestinal homeostasis and metabolic syndrome progression in mice

Why one food executive is pledging $25 million to fight his own industry

Conferences
Local Foods Impact Conference: April 3-4, 9AM-5PM

Events
Food Justice Youth Summit 2017: April 14, 2017, 12-4PM

Webinars
School Breakfast: Making Breakfast Part of the School Day: March 14, 4-5PM

Petitions
Tell Your Senator to Protect Pollinators

Parents to Walgreens: Back us up! (get junk food out of checkouts)

Montgomery County MD Needs Healthy Vending
---
Support the Maryland Farms and Families Act

Can you take 30 seconds today to call Governor Hogan and urge him to include funding for the Maryland Farms and Families Act (SB278/HB586) in his supplemental budget?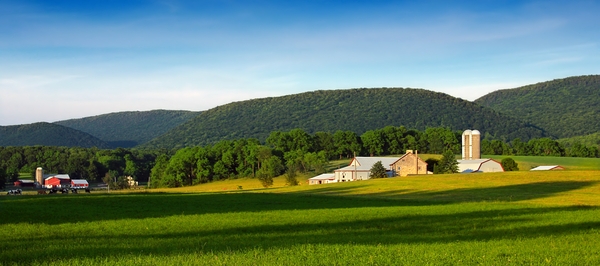 This bill would bring fresh foods to low-income Marylanders, support local farmers, and boost economies around the state. Governor Hogan's office: 410-974-3901