MCPS to Ban Chemical Additives from School Food!!
Real Food for Kids – Montgomery (RFKM) is pleased to announce that after over a year of advocacy work with the Montgomery County Public Schools on the topic of food dyes and other chemical food additives, MCPS Director of Food and Nutrition Services Marla Caplon has announced that from now on, a number of dangerous additives will be prohibited from bids for food served in its cafeterias. We are very thankful to MCPS and Ms. Caplon for hearing and acting on parent concerns (please send her your thanks). The list includes a number of artificial food dyes (Blue 2, Green 3, Red 3, Yellow 5 and 6); artificial sweeteners aspartame, acesulfame-potassium and saccharin; trans fat; lean finely textured beef (AKA pink slime); MSG; BHA and TBHQ. These chemicals were all identified as potentially harmful by scientists for Center for Science in the Public Interest, who worked with RFKM to develop a target list. RFKM members (who now number over 3500) have expressed concern about these chemicals due to studies linking them to ADHD, cancer and other adverse effects. While many parents keep their children from consuming these chemicals by avoiding school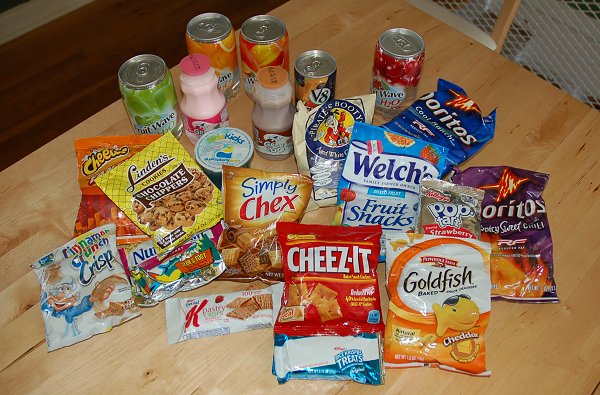 Snacks purchased from MCPS during 2012-2013 school year

food, 34% of children in MCPS qualify for free and reduced priced meals and may eat up to three times a day at school. Children who are sensitive to these substances may suffer from hyperactivity after consuming them, which impacts the classroom environment and should therefore be of concern to all MCPS parents.

The changes will affect all contracts going forward but will not affect existing contracts until they expire. These changes will remove from sale many popular a la carte snacks in MCPS, including Welch's Fruit Snacks, Cheez-It Crackers, Cool Ranch and Spicy Sweet Chili Doritos, Baked! Cheetos, Eagle Popped Crisps, several flavors of the Ridgefield's Fruit Smoothies and several ice cream bars with artificial colorings. While some parents may be concerned that students will have few choices left, there are in fact many excellent, clean-label snacks available and the example from other school systems indicate that with time, students get used to new options. We have also identified a few of the entrée items and sauces that will be impacted, including the spicy chicken breast patties, orange chipotle sauce and sweet and sour sauce.

While we're very excited about the chemicals that will no longer be in our children's food, we must note the absence of other substances that we requested be removed in our June 3 petition to the school board: red dyes #2 and #40, blue dye # 1, caramel color, artificial flavors, azodicarbonamide, sucralose, cyclamates, high fructose corn syrup (HFCS), potassium bromate, sodium benzoate, brominated vegetable oil (BVO), BHT, sodium nitrite/nitrate, substances similar to MSG that contain glutamate, such as Torula yeast and hydrolyzed vegetable protein, Mycoprotein (Quorn), and sulfites/SO2. We recognize that the exclusion of these remaining chemicals would necessitate a substantive change in the way MCPS does school food, as almost all of the processed foods served in MCPS contain one of these substances, which may have impacted the decision for a partial list. RFKM has communicated parent desires that MCPS move from their model of serving processed, reheated food to preparing food fresh in their central facility, thereby eliminating many chemical additives. With the opening of a new central facility estimated in January, we are hoping that more and more items will be prepared from scratch at the county level. We will continue to advocate on this point and need your help to do so. We would like to move to having one full-time staff person at RFKM in the new year, but we need much more member support to do so. We would like to move to having one full-time staff person at RFKM in the new year, but we need much more member support to do so. Could you either contribute today or commit to be a monthly sustainer?

For food chemical nerds like ourselves, the complete list of chemicals to be banned is: Monosodium Glutamate (MSG), trans fat, lean finely textured beef, Blue 2, Green 3, Red 3, Yellow 5, Yellow 6, Aspartame, Acesulfame-Potassium, Saccharin, Butylated Hydroxyanisol (BHA), Potassium Bromate, Propyl Gallate, Sodium Tripoly Phoshate (STPP), and Tert-Butylhydroquinone (TBHQ).


RFKM Partners with Whole Foods

RFKM is pleased to annouce that Whole Foods has agreed to partner with us in our efforts to advocate for healthier foods in the Montgomery County Public Schools for the next year. They have agreed to sponsor RFKM events over the next year with donated catering and meeting spaces. They will also contribute to our newsletter with healthy family recipes.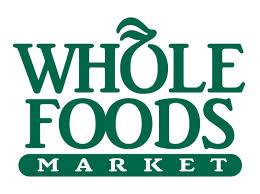 Whole Foods Market is dedicated to natural, organic, healthful foods free of harmful chemical additives, as well as incorporating these values into how they give to the community.

Their site includes recipes and cooking tips, which we encourage you to check out. Their goal, much like ours, is to ensure an all-around nutritious diet and healthy lifestyle. RFKM couldn't be more grateful and proud to be working with a company that holds the same standards when it comes to what we eat and feed our children.