Member Priorities Survey Results
The results are out for our 2015 member priorities survey. We were very pleased to have 404 responses, which is a 27% response rate for our parent members. The top ten priorities of our members are listed below. Parent priorities have not changed greatly from last year, but we do have two new items (numbers 8 and 10) in our top ten list this year, as we have suggested new possible solutions/goals for addressing member concerns. The greatest concern of parents this year (and number 2 from last year) is a menu populated with typical kid foods like chicken nuggets and pizza and the desire for a more diverse menu. Most notably absent from our top ten list this year was our number 1 priority from last year: "Advocating for a system-wide solution for easier access to free, unlimited water in cafeterias." This is likely due to our success in addressing this issue through advocacy last year that resulted in the offering of free bottles of water in elementary schools this year.

Read the full report.


-intentionally blank-
| | | |
| --- | --- | --- |
| 1 | Offering at least one meal per day that is not typical "junk food" (e.g. not pizza, hot dogs, chicken nuggets, etc.). | 3.69 |
| 2 | Replacing unhealthy a la carte items with healthier items. | 3.65 |
| 3 | Eliminating or drastically reducing typical "junk food" options. | 3.61 |
| 4 | Setting an upper limit for sugar in any product served in MCPS that is stricter than the current limit of 35% by weight. | 3.50 |
| 5 | Offering unlimited fruits and vegetables free to all children who purchase lunch. | 3.49 |
| 6 | Removing remaining chemicals from the list developed by the Center for Science in the Public Interest that was included in our petition from MCPS food (some have already been removed). | 3.42 |
| 7 | Moving from processed, pre-plated and reheated food to food cooked from scratch at the central facility with more prep work done on site at schools with kitchens. | 3.29 |
| 8 | Pushing for 25% scratch-cooked main dishes by the start of the 2015-2016 academic year. | 3.28 |
| 9 | Replacing unhealthy vending items with healthier items in machines that are on during the school day. | 3.24 |
| 10 | Getting MCPS to reduce sugar loads per meal (by limiting a la carte purchases, only serving white milk with sugary entrée items, or through some other method). | 3.24 |
---
---
-purposely left blank-



Youth Leadership Opportunity




The Youth Activism Project in conjunction with Sugar Free Kids Maryland is working on a new youth leadership opportunity that will focus on the twin epidemics of teen diabetes and obesity. They are recruiting 12 teens to develop a campaign to decrease consumption of sodas, energy drinks and other sugary-sweetened beverages and increase the popularity of water and healthier drinks. Individuals currently in 8th-11th grade are encouraged to apply. Sugar Free Kids knows young people are key to making lasting community change and this team of food justice advocates will receive a stipend. Additional information and the write-able application that must be received by January 26, 2015 is posted at http://youthactivismproject.org/2014/12/23/new-maryland-youth-led-campaign/.

---
Happy New Year!
Best wishes for a splendid 2015! We are starting the year off with some great news.
After 2 years, Lindsey has officially taken on the full time role of Executive Director of RFKM; Karen is continuing in a part-time capacity as Director; and we have moved into our first real office space in Bethesda, thanks to a generous grant from the Trawick Foundation.
We are very grateful for the encouragement we have received from all of you over the last 2 years, and as we continue to grow, we will be counting on you for grassroots support.
Sadly, we bid goodbye to our wonderful interns Carol Conroy and Amanda Gurley, but are delighted to have Andrea Bauguess staying on through the spring to help us with our enews and social media, statewide advocacy work and event planning.
---
Spotlight on Schools
A parent at Glen Haven Elementary reports that since they sent a flyer home for the Halloween parties - that de-emphasized sweets and encouraged alternatives,
she "noticed a difference in what came in compared to last year."
They are gearing up for the Valentine's Day parties and hope to do the same. Glen Haven ES is one of the schools where free water is being given out with lunch. An improvement for sure, and a step along the path to every kid having a reusable water bottle.
---
HSFMD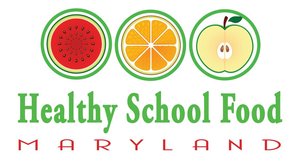 While you've probably heard a lot about our work in the county, we have yet to share with our general membership about our work in the state. In the 2015 session, we will be promoting seven bills in the state legislature that will address many of our members' priorities and will benefit children statewide. To do this, we have formed a coalition called Healthy School Food Maryland with other local, state and national organizations who are working on childhood obesity, sustainability, and the removal of harmful chemicals from the food supply. If you have friends or family in other counties in Maryland, please share the web site with them and ask them to Get Involved.
---
---
Special thanks to our sponsor: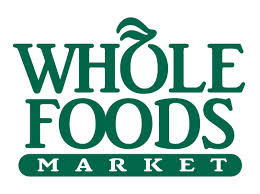 School Food Advocacy Training at Rockville Whole Foods

On Saturday Jan. 24, from 10 a.m. to 1 p.m., RFKM will be holding a training session in school food advocacy. It is open to anyone interested. The training will last until noon and will be followed by a catered lunch, courtesy of Whole Foods Market. We will work on school-based advocacy strategies such as presenting RFKM's work to your PTA, how to survey your school food environment, implementing changes in your school, starting a Wellness Committee, and dealing with opposition. We encourage all members to attend. Please RSVP to
realfoodmcps@gmail.com.
Location: 1135 Woodglen Drive, Rockville, MD 20852

---

MLK Day of Service

On Martin Luther King Day, Monday, January 19, RFKM will be tabling at the big volunteer event located at the Bethesda N. Marriott Conference Center, 5701 Marinelli Road, N. Bethesda, MD 20852. For parents and students alike, if you'd like to help spread the word about better food for our school children, please join us from 1-3 p.m. Middle and high school students can earn SSL hours. To volunteer at our table, email realfoodmcps@gmail.com.

---

Lindsey Joins Montgomery County Food Council

RFKM's Executive Director Lindsey Parsons has been invited to join the Montgomery County Food Council for a two-year term starting in January, 2015. Her acceptance as a voting member of the Food Council is a vote of confidence in the work of RFKM and our representation of mainstream beliefs about the necessity of improving school food offerings. This position will allow Lindsey another platform and perspective to work on school food and county-wide food issues, including food access, school gardens, food recovery, sustainability and promotion of buying local and local farmers.

---
Crossroads Community Food Network Hiring Program Manager
Crossroads Community Food Network ("Crossroads"), a food access non-profit based in Takoma Park, MD is seeking an 80% time Program Manager to oversee and grow two new educational programs in collaboration with the planned Takoma Park Silver Spring Community Kitchen. The ideal candidate will be bilingual and speak Spanish, will have significant experience in the culinary field, and will be able to advise small-scale food entrepreneurs. This position is funded under a 2-year USDA LocalFood Promotion Program Grant.

The position is based in Takoma Park, MD. The salary is $25/hour for 32 hours per week. Benefits include vacation, sick leave, health insurance, and retirement. Work schedule is flexible with occasional evenings and weekends. To apply, please send resume, cover letter, and three references to Christie Balch, Executive Director.

Application deadline: January 9, 2015.

Click here for more info.
---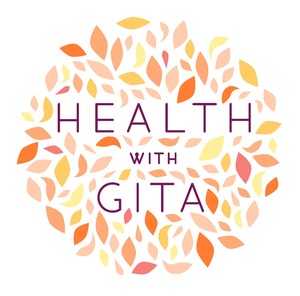 Start living a more balanced
life through healthy eating &
Impact of cooking classes on school-aged children