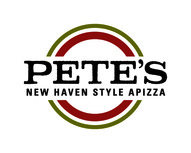 RFKM will host its next member gathering at
Pete's New Haven Style APizza
on
Feb. 18th from 6-8 p.m.
Bring your family, meet with Karen, Lindsey and other RFKM members and enjoy pizza and other dishes made with all natural ingredients (humanely-raised, antibiotic- and hormone-free meats and cheeses, local, seasonal produce when possible including some organic items, and all food and beverages free of high fructose corn syrup). RFKM will receive 25% of the profits all day long (11 a.m. - 10 p.m.), so if you can't make it in the evening, please order take-out or come have lunch to support us and mention our name! Pete's is located at 962 Wayne Avenue, Suite L-B, Silver Spring, MD. 20910. Their phone is 301-588-7383. Also,
we need volunteers
to stand in the doorway to Pete's, hand out our cards and ask people to mention our name when ordering from 11 a.m.-1 p.m. and from 6 p.m.-9 p.m. on that same day. If you can do an hour slot, please e-mail us at
realfoodmcps@gmail.com
. We can sign off on SSL hours for people volunteering in the evening.