Goodbye Cheetos and Doritos!

​As reports from around the district began surfacing at the beginning of this year that Doritos and Cheetos had disappeared from a la carte (snack) options, RFKM confirmed with the MCPS Division of Food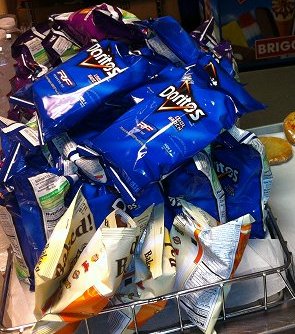 and Nutrition Services that they have officially pulled these two products from their a la carte offerings. The products were of special concern to our members, due to food dyes and many other potentially harmful ingredients. According to Marla Caplon, Director of the Division of Food and Nutrition Services for MCPS, "Cheetos and Doritos were products that we elected to remove for sale because the ingredient label had such a plethora of additives and preservatives. We are continuously seeking to purchase food and beverages with cleaner labels."

RFKM is very thankful to MCPS for recognizing and addressing parent concerns that we have brought to light in removing these products. RFKM first brought the issue of food additives to the attention of MCPS in 2013. In response to a parent petition and testimonies before the Board of Education in June of 2014, MCPS developed a policy prohibiting from future bids for school food many of the chemicals that RFKM had requested be removed (including MSG, trans fat, Blue 2, Green 3, Red 3, Yellow 5, Yellow 6, Aspartame, Acesulfame-Potassium, Saccharin, Butylated Hydroxyanisol (BHA), Potassium Bromate, Propyl Gallate, Sodium Tripoly Phoshate, and TBHQ). However, right before that policy was put into effect, a 3-year contract for a la carte foods, many of which contain these additives, was signed by MCPS. Last March, RFKM helped pass a resolution through the Montgomery County Council of PTAs asking, among other things, that MCPS not serve foods with artificial food dyes.

In the meantime, at many individual schools, parent representatives of RFKM had stepped forward to ask for healthier a la carte options. As a consequence, some schools, such as Somerset Elementary School, which tied for the RFKM School Food Improvement Award for 2015-2016, had already replaced Cheetos and Doritos with 51% whole grain pita chips, SmartFood Popcorn and Tostitos, all clean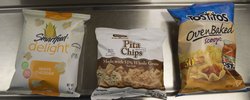 label products with whole grains. However, almost all MPCS middle and high schools, and many elementary schools continued to sell these chips until this year. While Doritos and Cheetos may not have disappeared completely (there are reports that they are still available in vending machines), we are thankful to MPCS for making them less accessible to students by removing them from a la carte options. And we look forward to the time when no MCPS foods will contain artificial colors and other harmful ingredients.
Chart of MCPS Foods with Harmful Chemicals

Please help support the work that RFKM does to
bring healthier options to MCPS.

---
Join RFKM for the 5 for 5 Challenge sponsored by Whole Foods Market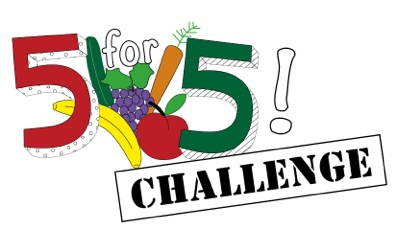 Want to get your kids excited about eating more fruits and vegetables? Want to launch a new family initiative to eat healthier? Sign you, your spouse or your kids up for RFKM's 5 for 5 Challenge, sponsored by Whole Foods Market. During the week of October 17-21, we are challenging MCPS students and families to eat at least 5 servings of fruits and vegetables a day for 5 days while raising funds to support the work of RFKM.

The child who eats the greatest variety of fruits and vegetables and the child with the largest number of sponsors will win a $50 gift card to Whole Foods Market.
School Food Activism Training

RFKM will be hosting a training on school food activism on Saturday, Oct. 22 from 10:00 a.m-12:30

p.m. at our office in Bethesda at 7979 Old Georgetown Road, 10th floor. Topics covered include why school meals are like they are (USDA Regulations, decision-making structures in MCPS); Competitive Foods in MCPS; MCPS Wellness Policy and Regulation; Parties, Snacks and Fundraisers; Starting a Wellness Committee; the RFKM Healthy Kids PTA pledge; Conducting a School Food Survey; Interventions throughout the year (back-to-school night, holidays, testing, etc.); and Building Bridges with Administrators. The training will last two hours followed by lunch. If you're considering becoming a school representative, serve on a school wellness committee, are new to the job of school rep, have never attended the training or just want a refresher, please come! Everyone is welcome. Please RSVP to lindsey@
realfoodforkidsmontgomery.org.
---
Articles, Events, Webinars and Jobs of Interest

Events

Board of Education Candidate Forum sponsored by the Montgomery County League of Women Voters, MCCPTA, and the NAACP Parents' Council,
Wed., 9/28/16: 6:30 p.m.- informal reception and candidate meet and greet, 7-9 p.m. - candidate forum, Kennedy High School Auditorium, 1901 Randolph Road, Silver Spring

Webinars

Get Your Game on: 6 Steps to Building a Healthy School
Tuesday, September 27, 3-4 p.m.